Gadget and leisure equipment insurance benefits
Leisuredays offer extensive cover for laptops, tablets, games consoles, cameras, e-readers, MP3 players, bicycles, fishing tackle, surfboards, canoes, tents and much more. You can also choose from a range of cover levels to suit your needs.

Accidental damage cover


Rest assured your belongings will be repaired or replaced after an accident

Accidental loss


Peace of mind if you lose a gadget or piece of leisure equipment

Theft


There's no need to worry with cover for theft across the UK

Fire


Protect your gadgets and leisure equipment from fire and smoke damage

Breakdown


Your gadget will be repaired or replaced if it fails outside the warranty

Liquid damage


Cover for the cost of repair or replacement if your gadget is damaged by a liquid

Generous age limits (subject to production of receipt)


Cover for gadgets up to 8 years old plus no age limit on leisure equipment

Optional worldwide cover


Pay just a little extra and benefit from global cover


Please note this policy does not cover mobile phones.
This website provides a brief summary of cover on our gadget and leisure equipment insurance policy and the cover options available. Your schedule will confirm cover features and levels applying to your policy. Benefits and discounts are subject to terms and conditions, cover level and underwriting criteria. Minimum premiums apply. For more information or to request a specimen policy, please call us on 01422 396 874 or email info@leisuredays.co.uk.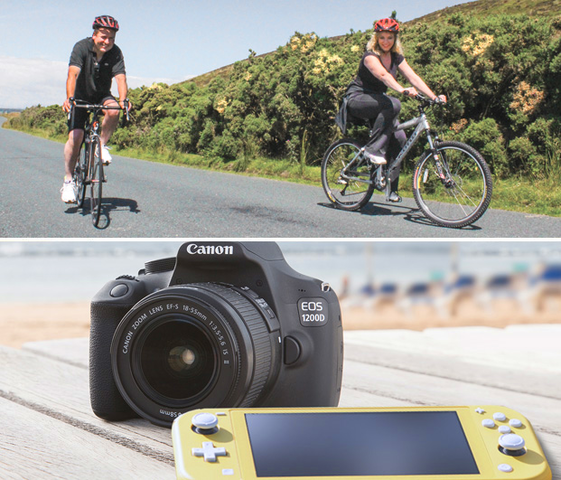 Call us for a quote today:
01422 396 874
Why choose us?
Plain English policy and documents

Highly rated for service and value

Open 7 days a week

Claimants rate our claims service good or exceptional

Award winning company

Safe and secure

Member of the National Caravan Council

Direct Debit facility to spread the cost

Confidence in a trusted family business

Money back guarantee

Heart Research donation for every paperless policy
What our customers say
In our latest survey
96% of customers surveyed in June 2015 agreed that Leisuredays offer good value for money.
Really knowledgeable staff who want to help you get the right policy at the right price for you.
8am - 8pm weekdays
9am - 4pm weekends
& most bank holidays