It's that time of year when we have to wrap up warm and protect yourself from the cold, wind and rain. And the same goes for your house, static caravan, or holiday lodge.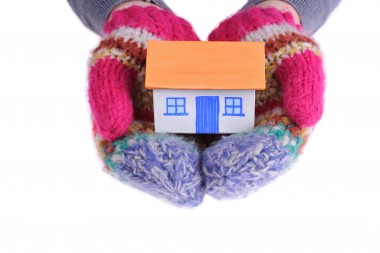 We've already had stormy weather and temperatures are expected to drop over the coming weeks and months so it's worth making sure your 'bricks and mortar' homes are fully protected.
Here's some top tips to help protect your main residence from damage this winter:
Insulate – Help to keep your house warm by having good loft, wall and cavity insulation. Also protect your water pipes with lagging, especially in the loft space or in unheated rooms.
Block out the draughts – Use draught excluders to prevent heat escaping through windows or doors by sealing gaps with tape or using draught excluder.
Fasten down loose garden items – in stormy weather they can become missiles and cause all kinds of damage to your property
Give the roof and guttering the once over – check for loose tiles, slates and consider removing dead branches from trees, so they don't end up crashing through a window or roof!
Keep the house warm – Use the central heating for short periods of time throughout the day.
Fix any dripping taps to avoid it freezing and blocking the pipe
This time of year always seems to be catch us out with the greater likelihood of the boiler breaking down (when you need it the most), burst pipes or heating or electrical failure.
Exclusive to our Leisuredays' static caravan and lodge policyholders we provide Home Emergency cover to protect your home, your holiday caravan or both from a wide range of unexpected emergencies. We'll cover boiler breakdown, water, plumbing and drainage emergencies, problems with your electric and gas and even pest infestation.
Our Leisuredays home emergency cover is designed to get your house, static caravan or lodge back up and running in the quickest amount of time when emergencies strike.
We will also find an approved engineer to visit your property and help you in an emergency situation – and because up to £500 costs are covered under the policy, you're unlikely to face an expensive bill for those unexpected emergency repairs.*
Visit our home emergency page for more details.
*Benefits and discounts of our home emergency policy are subject to terms, cover level and underwriting criteria. Boiler cover benefits are only applicable to boilers less than 12 years old.  A £50 excess applies for all claims. Minimum annual premium to insure your home only is £57.76 for the Gold package and £68.44 for the Platinum package. Minimum annual premium to insure your holiday caravan only is £44.83 for the Gold package. Minimum annual premium to insure your home and holiday caravan together is £79.49 for the Gold package. Prices correct as of 27/11/2015 but may be subject to change.