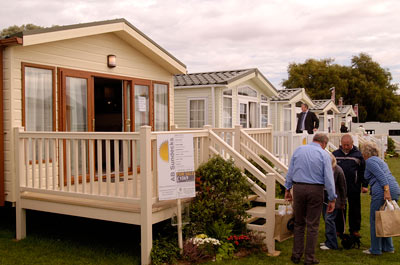 The Caravan Extravaganza at Lawns, Hull, is the biggest holiday home show of its type anywhere in Europe. It is divided into two distinct parts: a public show which this year took place over the weekend of Saturday and Sunday 5th and 6th September, and a trade show from Tuesday 8th to Thursday 10th September. Unlike last year when the weather was some of the worst imaginable, this year it was wall to wall sunshine all the way. As a result the crowds on the Saturday and Sunday were estimated to be around 25,000 – the biggest attendance ever.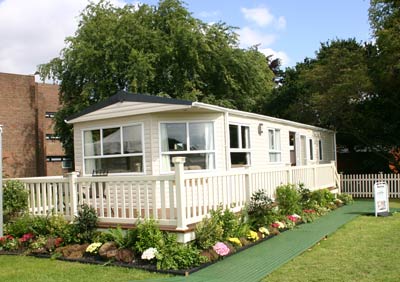 ABI Connoisseur (to be featured soon in Relax!)
For the first time in many years, ABI (UK) Ltd was back at the show. It had a huge number of holiday homes on display of which the two bedroom Connoisseur and two bedroom St. David attracted considerable interest from potential customers looking to buy over the next few months. We will be reviewing both of them in future issues of Relax.
Another important name which everyone was pleased to see, was BK Bluebird. As you probably know, Willerby who owned the brand, closed its factory in Poole late last year when the recession was starting to bite. However, after further consideration, the company decided to re-introduce BK Bluebird as a division of the company and so gave it its own stand adjacent to the Willerby stand. Examples of all four BK Bluebird homes were on display: the Sherborne, Sheraton, Grosvenor, and Carnival. Watch out for reviews on the Grosvenor and Carnival in future issues of Relax.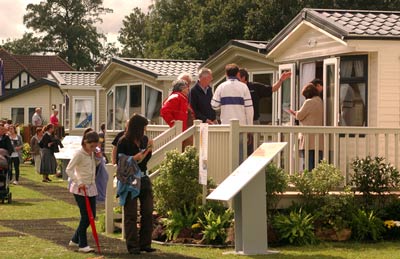 Willerby had over 30 of its homes on display including two models of the Westmorland and four versions of the Granada – the 28ft x12ft being new for 2010. On the Pemberton stand, the two bedroom Serena caught our eye whilst another newcomer – Prestige Park & Leisure Homes Ltd – brought along two of its latest models, the 42ft x 14ft Seascape and the 36ft x 20ft Maple Lodge.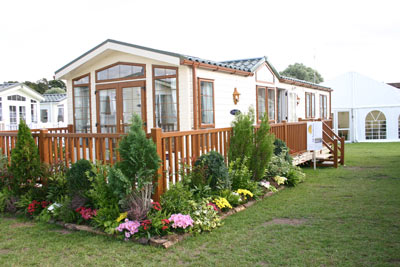 Pemberton Serena (to be featured soon in Relax!)
Judging from the comments from all the manufacturers we spoke to, both the public and trade thought the show a success. It's no exaggeration to say that the trade has had a very difficult 12 months with many of their key employees having to be made redundant. So the fact that so many customers turned up to place orders for new homes over the next 12 months gave a real boost to the industry which is now looking forward to better times ahead.