As well as insuring a wide range static caravans, lodges and chalets, it's great to see that there are units of all ages out on holiday parks across the UK.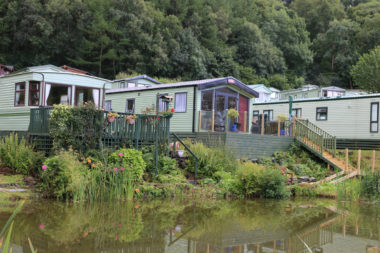 In last month's poll, we asked our readers how old their static caravan, lodge or chalet was and it proved to be one of or most popular polls with almost 400 votes submitted!
The results reveal a good spread of old and new units, with more than a third having a caravan or lodge five years or younger.
The results…
The largest share of the vote was from owners who have an 11 to 15-year old static caravan or lodge with 27 per cent of the votes – which could indicate they've been caravanning for as many years.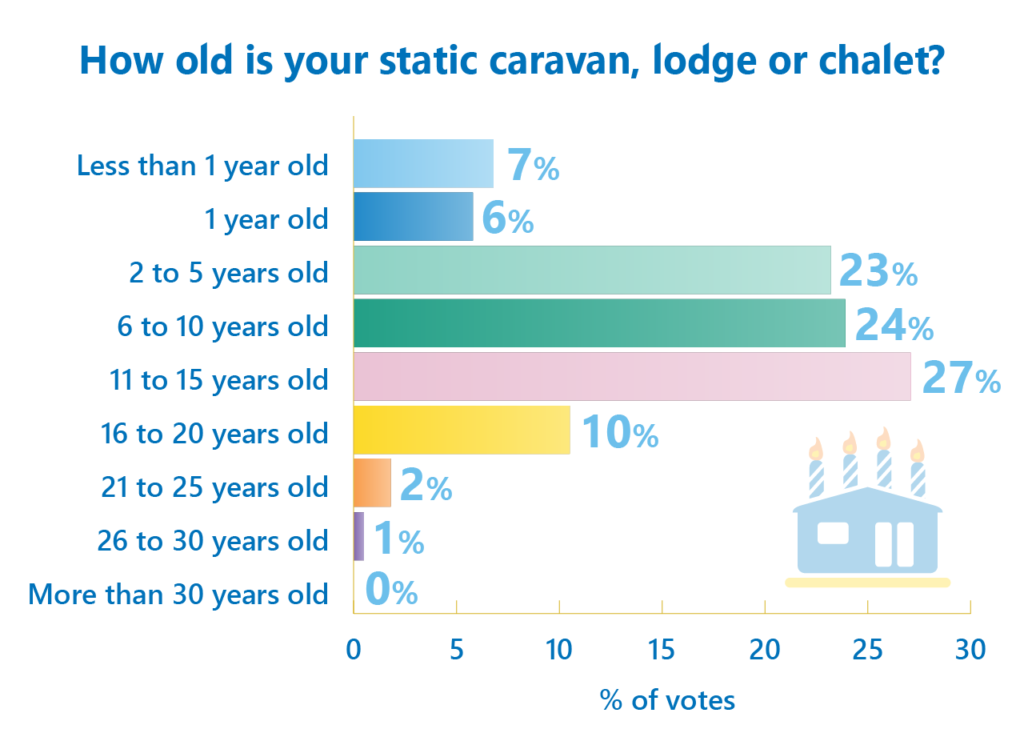 But younger models took more than half of the share of votes with a huge 60 per cent of voters telling us that their holiday caravan was 10 years old or younger – 24 per cent owned units in the six to 10 year-old age group and 23 per cent of voters own a two to five year old unit.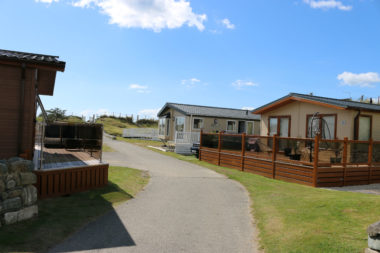 Either the Great British Staycation means more new people are coming into the holiday caravan market or owners are upgrading as seven per cent said their static or lodge was less than one year old and a further six per cent said they owned a 12-month old caravan.
Very few people owned a caravan over 20-years-old – taking only three per cent of the votes – and we know from our visits to parks that there are very few old aged caravans out there.
Don't forget at Leisuredays we insure static caravans, lodges and chalets up to 25 years old with our 5 Star rated insurance cover, and on some parks we insure a few older caravans.
Your comments…
Many of you told us about your holiday caravan and how much you loved them, whatever their age!
Carole Taylor has a 2004 Willerby Aspen.
"I love everything especially the huge front windows and the floor to ceiling window at the back in the main bedroom," she commented.
A Howard also owns a Willerby – but it's an ex display 2016 Willlerby Skyline with all mod cons and LED lighting.
"Quite a change from our Willerby Cottage that served us well for 14 years," they added.
Wendy Middleton loves her 2009 ABI Sunrise: "We bought it from new and love it's layout."
Dave Fahey has an older 2002 Atlas Park lodge. "Totally impractical internal design but has a great feel to it," he said.
What do you make of the results? Do you think there are more new people coming into the static caravan and lodge market?