We know many static caravanners and holiday lodge owners like to take their pets on holiday with them and many manufacturers are designing dog-friendly caravans.
And if you rent out your holiday caravan, many holidaymakers will be searching for pet-friendly units so they can take their faithful four-legged friend away with them.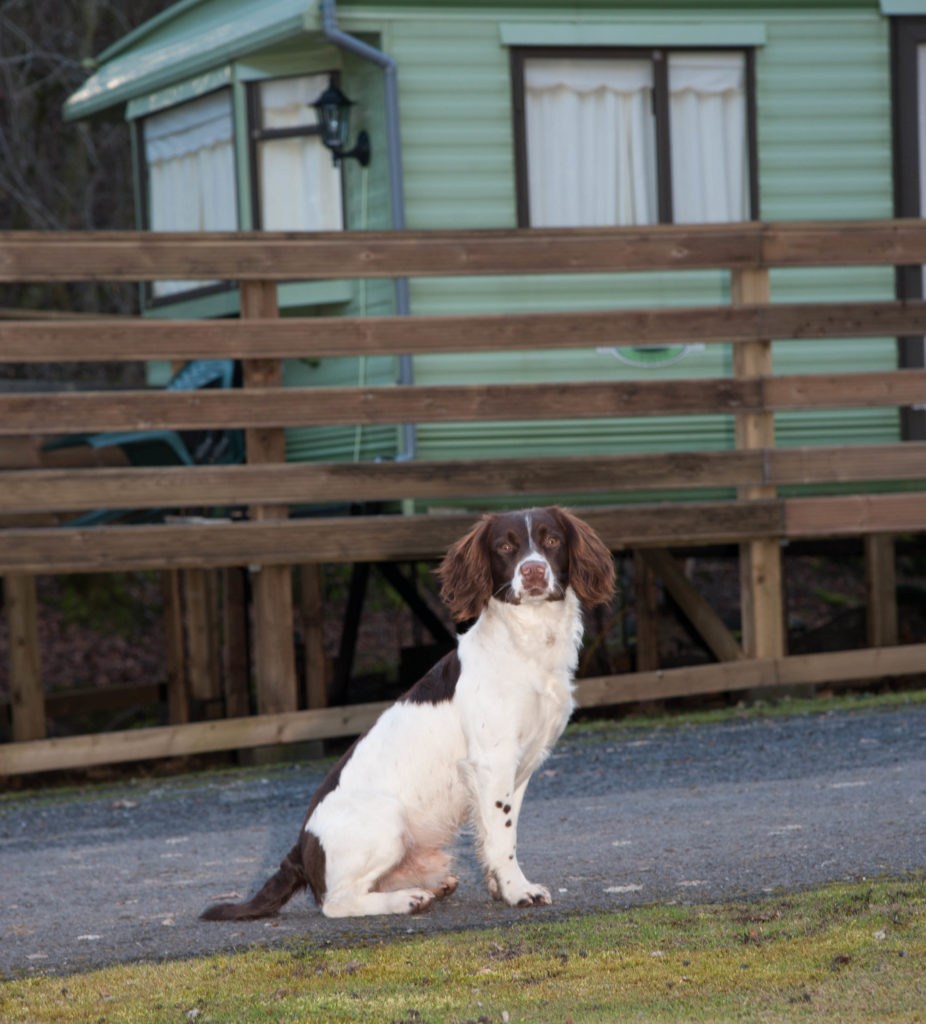 Making your static caravan pet-friendly will save money on kennel or cattery fees and it means you can enjoy some quality time with your furry friend!
Here's our top tips for making your static pet-friendly…
Make the static caravan your pet's holiday home too
Create their own little pet-friendly space with their bed, blankets and some toys to play with. Create a feeding station – outside or inside – for their food and water.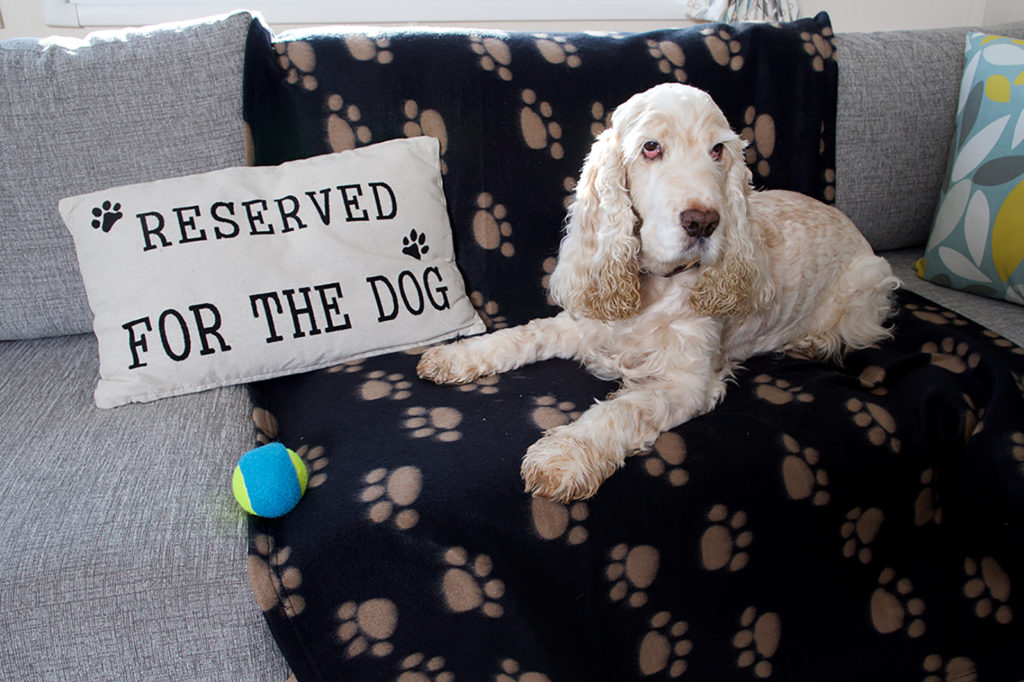 For dog owners, don't forget to keep a supply of poo bags and even a spare lead at your static caravan in case you accidentally leave these essentials behind. Plus have a permanent doggy towel to dry off those wet paws.
2. Pets are on their holidays too!
Take some nice treats with you and why not spoil them with a nice new colour, jacket or neckerchief? We often buy new clothes when going away so why not treat your pet too?! And make sure you have any supplies of pet medication that you might need or a small first aid kit – like you would for yourself! It's worth keeping some flea spray at your static caravan too, just in case!
3. Easy-to-clean surfaces
When you and your pet are spending lots of time outdoors there's going to be muddy or wet paws, so have easy to clean flooring, particularly in the entrance ways. You could also consider an outside washing zone to wash your dog down before they step inside your holiday caravan. This is where those dog-friendly towels will come in handy too!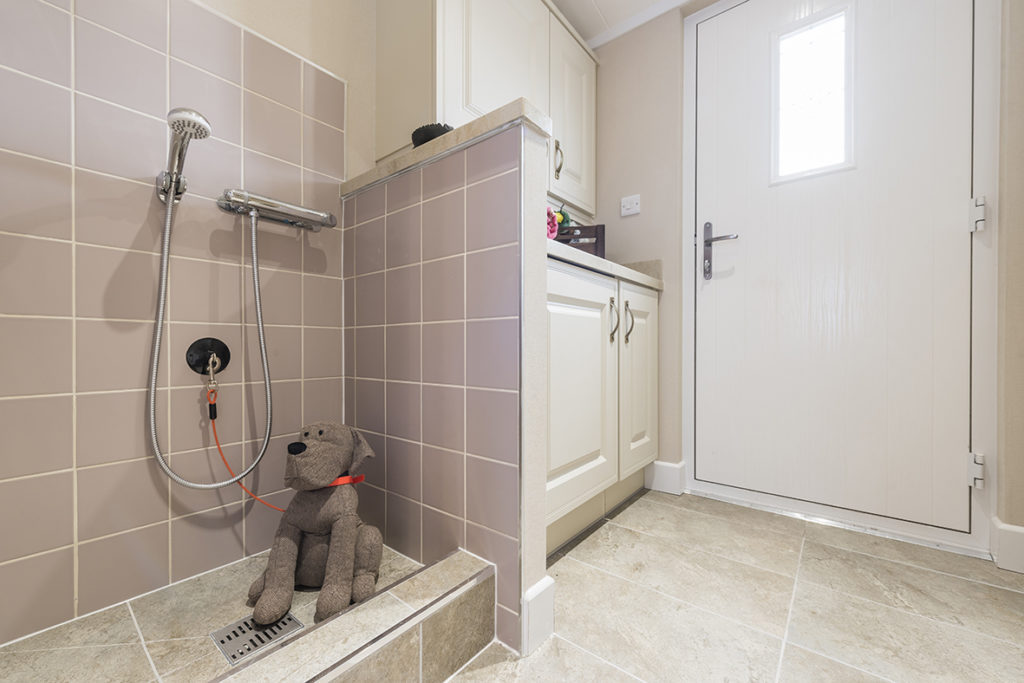 Invest in a powerful vacuum cleaner that will easily suck up pet hair and dust from muddy paws and look out for those with pet hair attachments. Also consider throws for your sofa and chairs to protect them and keep them fresher for longer.
4. Make your outside space pet-friendly
Dogs on holiday parks will probably need to be kept on a lead at all times so it's worth creating an enclosed "doggie" zone outside that your pet can explore that is enclosed. A fenced decking area with a gate is great for giving your pet some fresh air. Willerby's dog-friendly Lymington static caravan has a pooch station, complete with outside tap, twin steel drinking bowls and a stout eye bolt near the door to anchor your pooch's lead. They even have a cute kennel which is designed to look like a mini holiday caravan!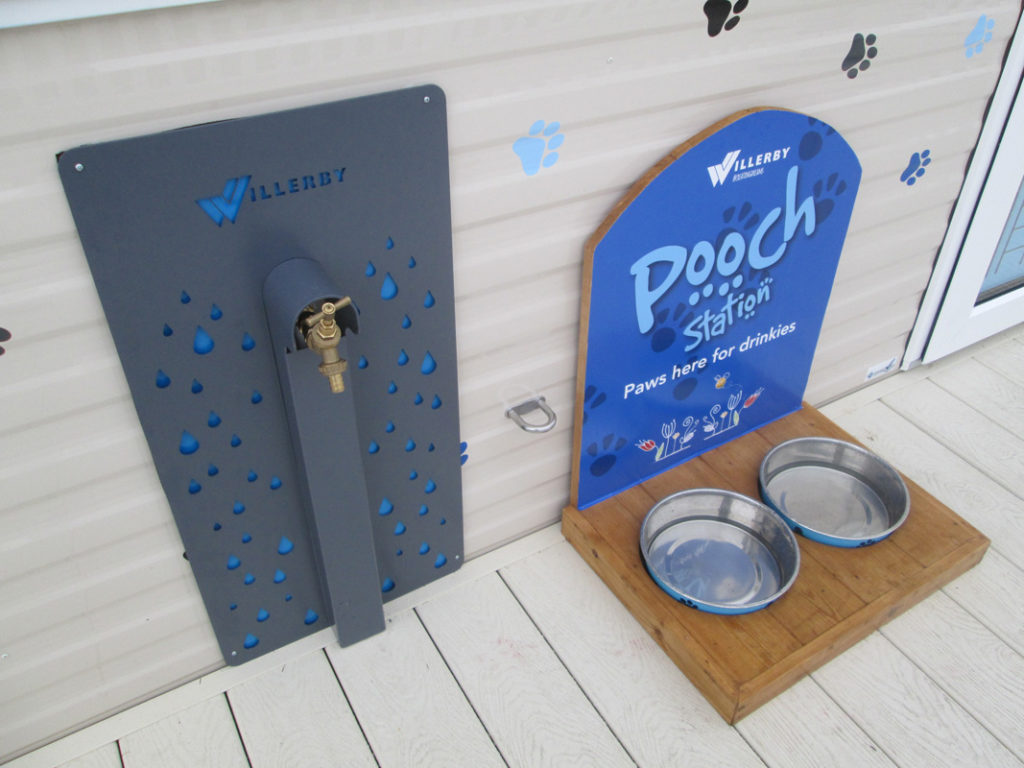 If you have any garden area or plants, don't use slug pellets and weed killer which could be harmful to your pet.
5. Pet-zones
Create a pet zone using dog gates or a crate – maybe separate the lounge and kitchen areas to keep your pets off the soft furnishings and carpets. Set some ground rules with your pet so they know if they are not allowed in the bedroom, on the sofa etc.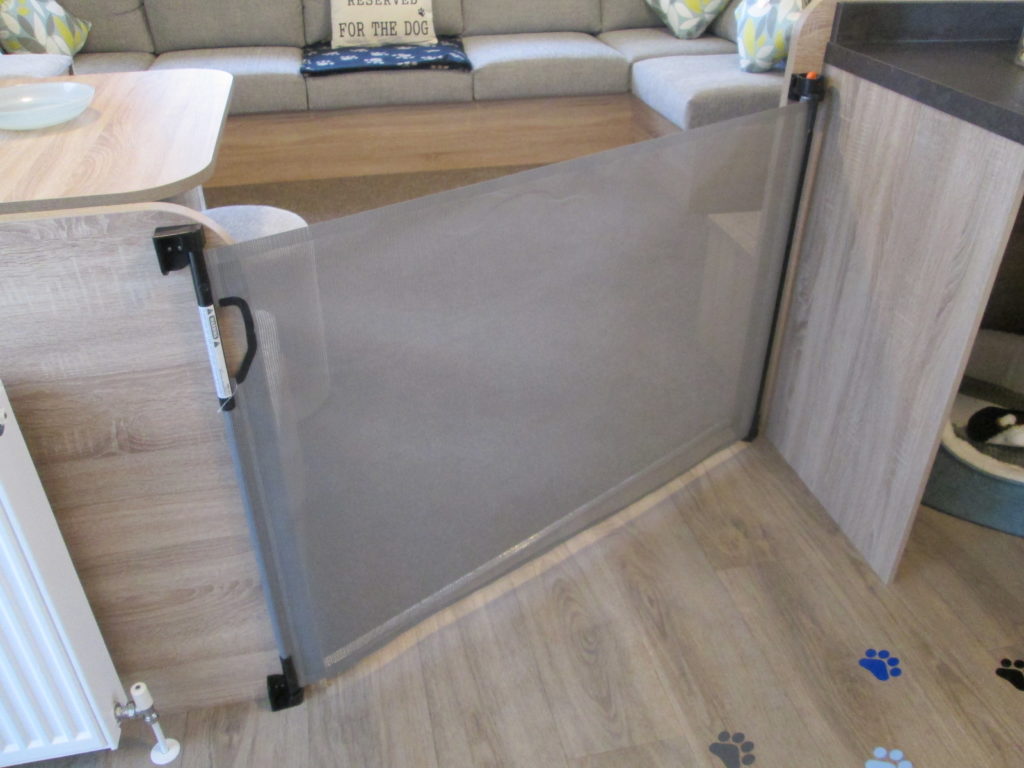 Consider a stable door into your static caravan to let some air in. These are on offer as part of Willerby's Simply Pawsome pack.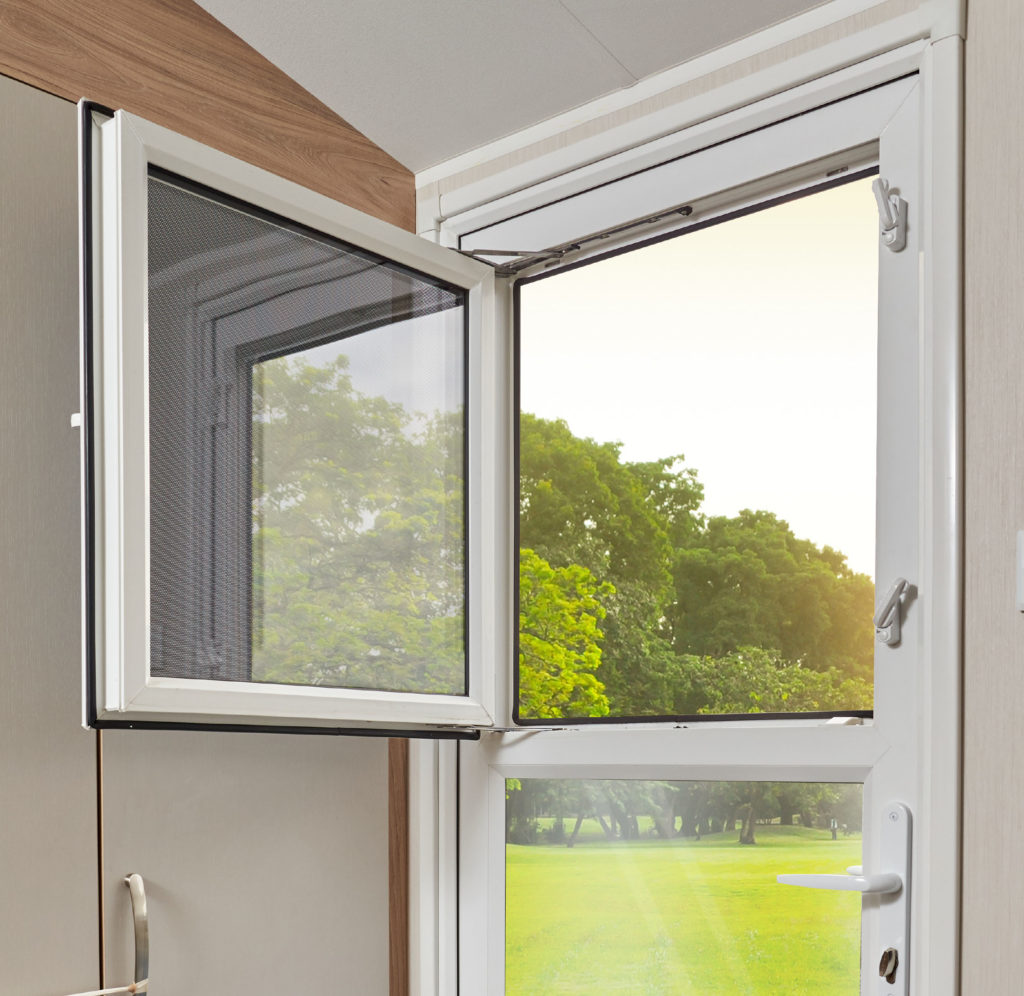 Check to make sure there aren't any areas which could be harmful to your pet, such as loose cables, or carpet edges which could be nibbled.
6. Accessorise
Show how much of a pet-lover you are with some pet-friendly accessories, like hooks for leads, animal-themed cushions and throws, ornaments or photos/artwork. Even a dog-friendly welcome mat!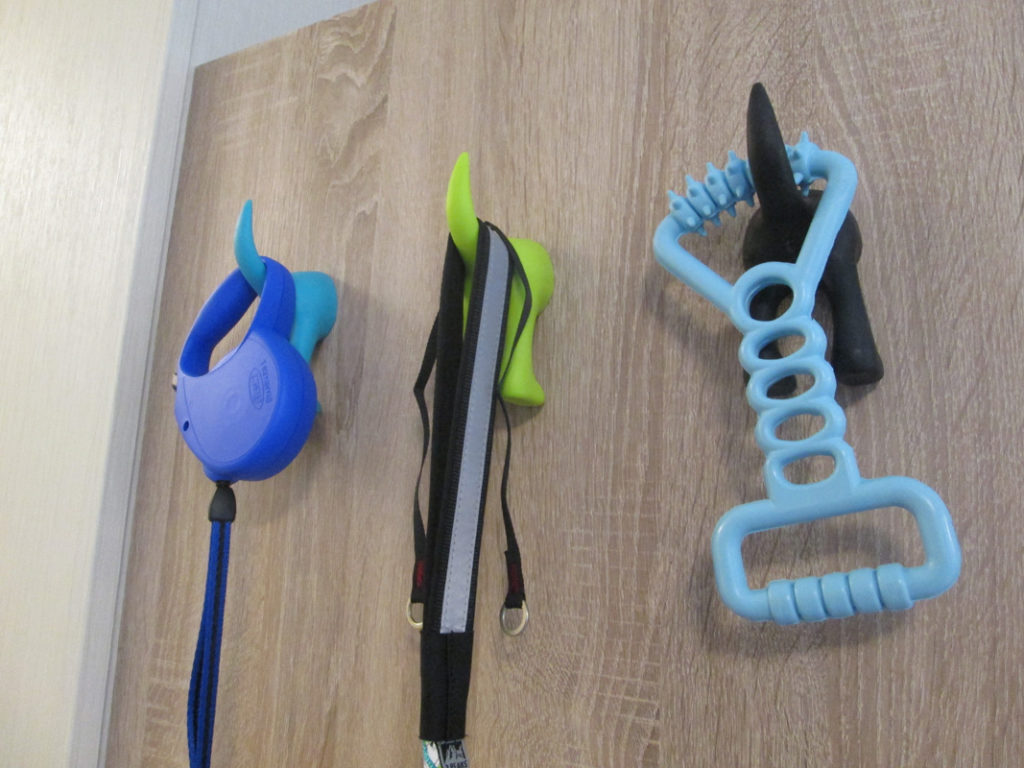 7. Research pet-friendly places
Find out where the nearest vet is in case of emergencies – accidents do happen – and find out where the dog-friendly pubs and cafes are so your faithful pooch can enjoy lots of time by your side.
Over to you…
Got any other ways of making your static caravan or holiday lodge pet-friendly? Please feel free to share them in the comments box below.