You might know your way to your holiday park, particularly if you're a regular visitor, but you might still rely on journey planning tools to get there or when heading out to explore.
In our recent poll we asked static caravan and lodge owners to vote for their top wayfinding accessory when on their caravanning holidays.
We gave five options to choose from as well as "other" and there was one winner with almost a third of the votes.
The results….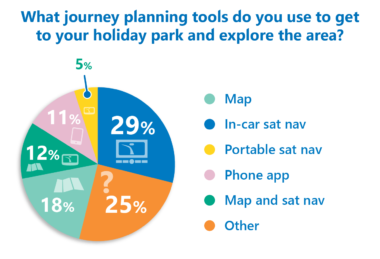 It wasn't our most popular poll, but in first place was an in-car sat nav with 29 per cent of the votes.
In second place,  a quarter of voters opted for "other" but didn't specify
The good old-fashioned map was placed third, with 18 per cent of the votes and 12 per cent said they used a map and a sat nav together.
Just 11 per cent use a phone app to plan and find their way around and only five per cent said they used a portable sat nav.
We take a look at journey planning tools in our latest gear guide.
Over to you…
What do you make of the results? Feel free to add you comments below.