Getting the most out of your static caravan or lodge means taking the necessary measures to ensure you're fully protected. As well as covering your pride and joy against the effects of storm, flood, accidental damage, theft and more, we also offer legal expenses insurance to protect customers affected by legal issues and to help minimise the impact of such instances should the worst happen.
Static caravan claims involving legal disputes can be very expensive to resolve; legal expenses insurance is a great way to not only protect against such claims, but to make sure you're not left out of pocket.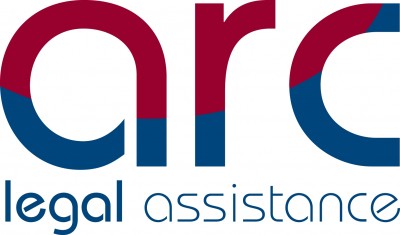 In partnership with Arc Legal Assistance, we give you the option to add legal expenses insurance up to the value of £100,000 to your static caravan insurance policy. You can do this at any point during the lifetime of your policy: whether it's when you first take cover with us, when the time comes to renew or even during your policy term where it can be added for a pro rata fee.
Legal expenses insurance covers the legal costs incurred when:
Resolving contractual disputes resulting from goods or services purchased in relation to your holiday caravan or lodge

Pursing a third party whose negligence has resulted in your personal injury
Recovering uninsured losses such as your excess following an insurance claim

Resolving disputes with your employer
Dealing with organisations seeking money from an individual and remove County Court Judgements as a result of being a victim of fraud
It also offers an Online Legal Document service that allows you to draft a number of legal documents online without the need to contact a solicitor.
The following is an example of a contract dispute, where the defendant made a claim under their policy.
The policyholder contacted the legal helpline following a dispute with the manufacturer of a caravan shower system. The policyholder had purchased a brand new shower system for their caravan, however after three months the system stopped working and the policyholder requested that the manufacturer organise a repair, as the shower system was under warranty. The shower manufacturer however, denied that a warranty was in place, and refused to arrange for a repair. 
The policyholder was adamant that a warranty was in place, but the manufacturer still refused to organise a repair. The policyholder therefore, submitted a claim form to Arc Legal, who passed it to their panel solicitor to conduct a prospects of success analysis. This returned as positive, and the case was accepted. Following extensive discussions between the panel solicitor and the shower manufacturer, it was agreed that a warranty was in place and a repair was organised. 
Pursing a claim of this type privately can cost hundreds, if not thousands of pounds, in addition to unnecessary stress. All legal costs involved in this case were covered under the legal expenses insurance policy which also provides access to a 24/7 legal helpline that provides advice on any legal issue covered under the policy.
For a static caravan insurance with the option to add legal expenses insurance please visit our online static caravan quote page
This blog provides a brief summary of legal expenses cover. Your static caravan insurance schedule will confirm cover features and levels applying. Benefits and discounts are subject to change and are subject to terms and conditions, cover level and underwriting criteria. Minimum premiums apply. For more information about legal expenses cover as part of your touring caravan policy, you can download a specimen policy or policy summary from our static caravan insurance section.