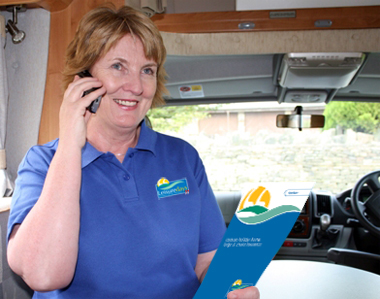 Leisuredays, and our sister company Caravan Guard, have been added to the "Hall of Fame"  on the consumer website SAYNOTO0870.com, thanks to our pledge to make customer calls as cheap as possible.
SAYNOTO0870 list alternative phone numbers for companies who provide premium rate numbers such as 0870, and also commend companies such as Caravan Guard and Leisuredays who provide customer friendly options such as 0800, which are free to call from landlines, and regional telephone numbers (e.g. 01422) which are cheaper to call from mobiles.
Dave Lindsay, one of the websites Global Moderators, added us to the hall of fame and sent us the following message
"May I commend your company for taking this customer-friendly approach."
We are committed to making your calls to us as cheap as possible. Which is why wherever possible we provide an 0800 number which is free to call from a UK landline, and a regional 01422 number which is cheaper to call from mobiles and often included in your phone package's "inclusive minutes" – it's just one way we've further improved our Award Winning service.
You can see the "Hall of Fame" listing on SAYNOTO0870 here.