We have now launched our brand new residential park home & residential lodge insurance policy, which offers fantastic benefits and extensive cover to park home owners.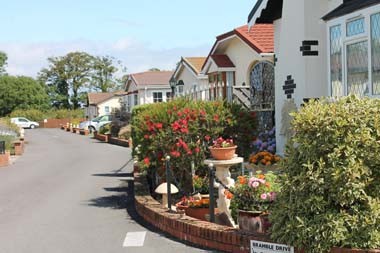 As a well established insurance specialist from the static caravan, holiday home, chalet and lodge industry we chose to develop the policy in conjunction with our underwriter Royal & Sun Alliance insurance plc, who have vast experience of the household insurance market.
The policy promises we will replace your park home, regardless of age, as new if it is damaged beyond economic repair (subject to terms & conditions), dealing with your park operator directly to ensure you're quickly in your new home. In fact, Leisuredays even cover removing debris from your damaged home and resiting and reconnection to utilities for the new home – further peace of mind for when the worst happens.
You also get the reassurance of a 24 hour helpline – there to protect your home and contents from further damage following an incident, such as making temporary repairs to smashed windows to secure your home.
Legal expenses cover, cover for alternative accommodation, replacement locks and keys and up to £5 million public liability cover are all included as standard.
Should you need to make a claim there is a low excess of £75 and a dedicated claims team on hand 24 hours a day, 365 days a year.
Leisuredays' Director Chris Nettleton commented "We're delighted to be using our extensive insurance expertise to bring a new option for owners looking to insure their park homes. It gives owners many top quality inclusive benefits with generous cover limits at a very affordable price."
As well as fantastic policy benefits, Leisuredays offer award winning customer service. Our expert insurance advisers are on hand 7 days a week.
For more information visit our park home insurance page.