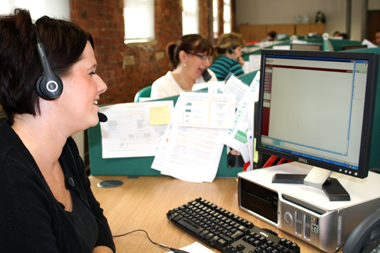 Leisuredays and parent company Caravan Guard have recently been named finalists for not one but two categories in the 2010 UK Broker Awards.
We are battling it out against some of the UK's most successful insurance brokers in the "Customer Service Provider of the Year" and "Personal Lines Intermediary of the Year" (which names the UK's best broker that offers insurance to the general public).
Chris Nettleton, Director of Leisuredays, will be representing us at the event and had this to say on the fantastic news,
"To be nominated for just one of these prestigious awards in what are hotly contested categories would have been fantastic, so to be shortlisted for two is something which we are hugely proud of. It's testament to the hard work our whole team put in on a day to day basis to ensure we offer the best possible cover, value and service."
During the last 12 months we have surpassed our own extremely high customer service standards – something which greatly contributed to us being named finalists in both these awards.
Some of our measures include being more accessible to customers, with extended 7 day opening, including late nights and early mornings on weekdays, and a 24 hour online quote and buy service for holiday home owners.
Leisuredays also take measures to ensure that when you do call you get the best possible service, Chris Nettleton explains,
"Leisuredays aim to resolve 80% of incoming calls first time, meaning that the first person you speak to will generally be the person that deals with your entire query, so you're never passed from person to person. This is achieved using unique customer phone numbers for different types of enquiries, and an intelligent call tracking system that automatically directs you through to the relevant highly skilled insurance adviser."
We also carefully monitor our claims service to ensure a high level of satisfaction, and evolve their insurance products to meet customer needs whilst remaining good value for money.
Leisuredays and Caravan Guard received the "Customer Service Provider of the Year" award in 2008 so we are keen to claim it back again this year, and also hope to add the prestigious "Personal Lines Intermediary of the Year" award to our trophy cabinet.
Chris added, "We won the Customer Service Award in 2008 and hope to regain it this year after further improvements to the excellent service we offer our customers. We work extremely hard to continually improve our customer service, so to be recognised in this way is a very welcome reward. On top of that, the Personal Lines Intermediary of the Year category is a very high ranking award that is often the reserve of the UK's biggest brokers, so to be shortlisted in this category is also a massive achievement. "