Static caravanners and holiday lodge owners love their sleep and will use sleep-boosting kit to help them drift away into the land of nod!
After hundreds of votes in last month's poll, there was lots of love for the mattress topper after we asked owners if they used one on their holiday caravan bed.
Topping the polls…
A huge 78 per cent of voters used some kind of sleep-enhancing accessory on their bed – with 60 per cent telling us they used a bed topper and 18 per cent opting for a mattress protector.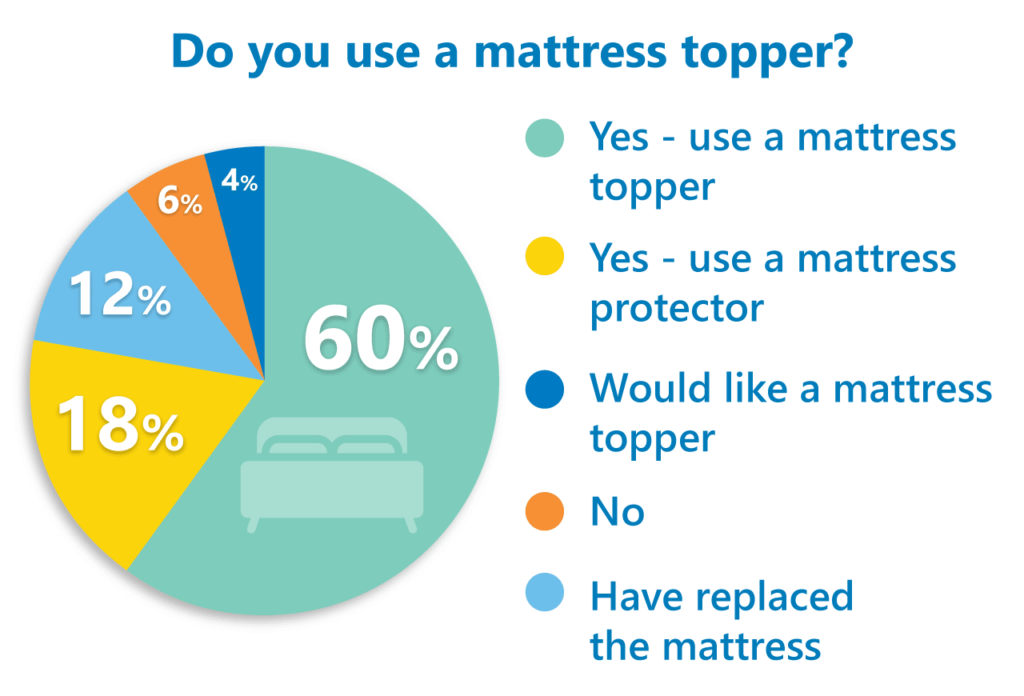 Only six per cent of voters said they didn't have a mattress topper or protector on their static caravan bed and just four per cent said they would like a topper – nobody said they would like a mattress protector.
Twelve per cent of voters told us they had replaced their mattress rather than choosing a topper or protector – to help make for sound slumbering!
Your comments…
June told us she not only has a mattress topper on her holiday caravan bed, so also has one on the bed at home.
"Best thing we have ever bought," she added.
Alayna said her caravan mattress wasn't great and used a sleeping bag opened out for some extra comfort as mattress toppers were too expensive.
Thanks to everyone who voted and don't forget to check out our top tips for a good night's sleep in your holiday caravan and our giveaway to win a Duvalay mattress topper!