Static caravan thefts or a break-in can be a common concern for owners, particularly during the autumn and winter months when we sometimes see a spike in theft-related claims.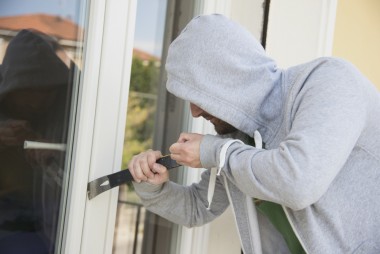 An unoccupied static caravan or lodge can be attractive to an opportunist thief on the look out for expensive electrical items or other sentimental possessions, which if stolen are irreplaceable.
If you're preparing to leave your static caravan for any length of time, whether it's a to return home from a holiday or if your holiday park is closing up for the winter, it's always a good idea to take portable items with you and keep bulkier valuables out of sight of prying eyes.
Here we look at some compact and wireless security devices, which will monitor your static caravan or lodge when you're not there. These could be a worthwhile investment if your holiday park doesn't have an onsite warden or offer a monitored alarm system such as Ramtech over the winter months.
Blink security system
This high definition mobile camera system is battery powered and will monitor the inside of your static caravan when you're not there. Blink is a wireless system, with the option to have up to five cameras. It connects to Wi-Fi and when it detects movement inside your unit it sends push notification alerts and HD quality video to the user's smartphone. Obviously if you cannot connect the system to Wi-Fi all year round, then this is not the system for you (see alternatives below).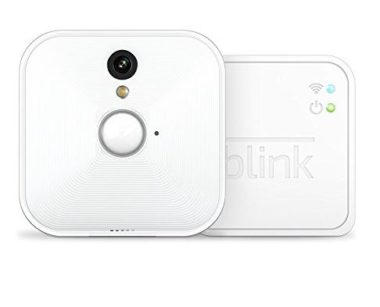 The system is accessible via the Blink APP (on iOS or Andriod) where users can access on-demand video streaming and manually arm or disarm the system. It's powered by two AA Lithium batteries, which last for two years with normal use.
Prices start at £129.99. For more information visit: www.blinkforhome.co.uk
GSM Camera
With this portable GSM Camera from Camsecure CCTV you can monitor your static caravan or lodge from your mobile phone by fitting a SIM card into the camera.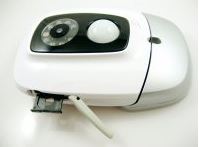 The camera will call, text or send an email to your smartphone when it detects movement – showing you the images on your mobile device. Or you can connect to the camera to view images or listen to any audio in real time. It has infra-red LED lights to monitor movement when it's dark. You can activate the camera with its remote control fob or via your mobile phone.
The camera can be used in a similar way to a burglar alarm by activating it as you leave your holiday caravan or you can choose to schedule it to record at certain times of the day via a text message, or call it from your mobile phone and turn it on and off that way.
Check which mobile network is strongest in your park's area to help you decide what kind of SIM card to buy. For finding the best signal use an impartial coverage checking site, such as https://opensignal.com 
The camera is powered by a mains adapter but it has a rechargeable Lithium battery so you can use it without mains power for short periods.
For more information visit: www.camsecure.co.uk
UltraPIR Alarm
The UltraPIR alarm has a built in siren and when the alarm is activated users are contacted by text message and a pre-recorded message to their mobile phone. Users can then disarm the alarm from their telephone and investigate what's caused it to go off.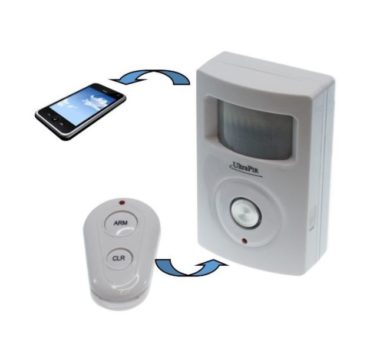 This alarm is also battery powered and although it comes with three AA Alkakine batteries, we'd suggest fitting Lithium AA batteries as they will last far longer and perform better in lower temperatures when your static caravan is stood empty. Batteries can power the system for several months at a time. The system also sends a text message when the batteries are running low.
There's also the option to add extra PIR sensors, which could be placed in the lounge and main bedroom to give maximum coverage. The system is armed using a remote control from up to 50 metres away and connects to the mobile network by inserting a SIM card into the sensor. The alarm supplier offers roaming SIM cards but the alarm will work with Pay As You Go or contract SIM cards. Users would just need to check the signal coverage before choosing which network to buy a SIM card from.
Expect to pay £61.95. For more information visit: www.ultrasecuredirect.com
Other security considerations
Make sure you always check any camera security system or alarm is working before leaving your static caravan and if fitting a device which relies on an internet connection, make sure any Wi-Fi router will still be working if your park is closed.
As well as anti-theft devices make sure all windows, doors and skylights are properly secured and locked and keep curtains and cupboard doors open so would-be thieves can see that any valuables have been removed. Stickers inside your windows which promote that you have removed all valuables or you have a security system fitted can be an effective deterrent during the closed season.
Also, use a UV pen to property mark all valuable items with your surname and postcode, so if they are ever recovered they can be returned to you.
Never leave keys hidden near your caravan or lodge.
Over to you…
Do you have a camera or alarm system in your holiday caravan or lodge? We'd love to hear more about the type of products you use and how effective they are. Share your comments below.