Storms and floods have wreaked havoc on towns, villages and caravan parks across the UK.
Homes and businesses submerged under feet of water, as well as caravans crashing into bridges, have dominated the headlines and social media.
It really highlights the value of having the right level of specialist insurance cover for your caravan or lodge for all year round protection.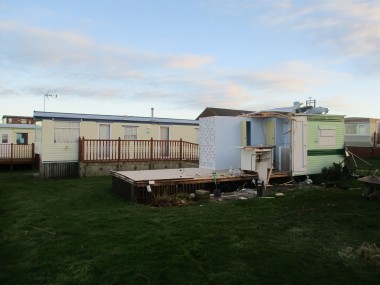 These severe weather events have seen a spike in claims for damage caused to static caravans and lodges, many running into tend of thousands of pounds.
On our visits to some parts of the country which have been badly affected we've also seen first-hand the devastation caused to holiday homes by flood waters and high winds.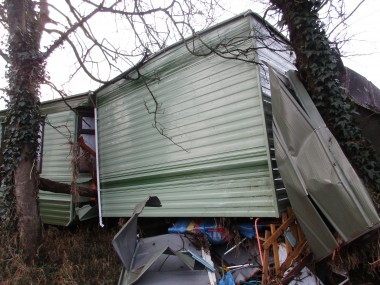 Since mid November our Claims Team has handled hundreds of calls and claims for storm and flood damage to holiday caravans. The cost of the damage caused by storms range from £300 to almost £40,000.
The damage caused to caravans by storms Abigail, Barney, Desmond and Frank has been quite severe. We're handling claims for roof lights that have been blown off; roofs been damaged or completely ripped off; damage to skirting and side panels, as well as caravans moved off their  bases. Not to mention damage to sheds and furniture, or damage caused by furniture being blown into caravans and a wide range of flood damage.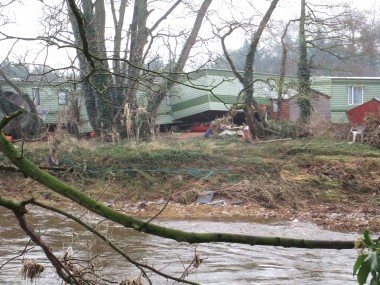 These so called "once-in-a-lifetime" events seem to be more prevalent and we've seen areas that haven't flooded before been hit by record breaking river levels. December 2015 was the wettest on record and will no doubt be remembered for the devastating floods in the Lake District, Wales, Lancashire, Yorkshire, and Scotland.
Chris Nettleton, Director at Leisuredays, said it was heart-breaking to see first hand the aftermath of the flooding across the UK.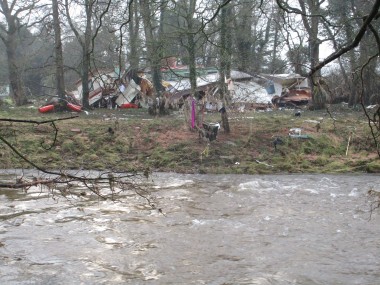 "It is devastating for families and park operators to have to deal with the loss of valued possessions or even small sentimental items, and our team has been busy helping customers and holiday parks get back to normality," said Chris.
When choosing insurance for your static caravan or lodge, make sure you adequately cover your contents and your structure. We will always ask how much cover is needed for external structures, such as decking, sheds and furniture, as these are often the first and worst hit worst by floods or storms. Also check you have debris removal cover as standard, as this can prove to be very costly if your caravan or lodge is so badly damaged that it needs to be removed off site.
Also, taking our new for old cover will make sure that you will get a brand new replacement if your caravan or lodge is damaged beyond repair, which helps to protect your investment.
For more information about our static caravan insurance click here.
Benefits and discounts are subject to terms and conditions, cover level and underwriting criteria.