There's a rat in the kitchen, what am I gonna do?!
From nibbled cushions, sofas and beds to mess on the carpets – the damage caused by a tiny mouse or other vermin can run into thousands of pounds!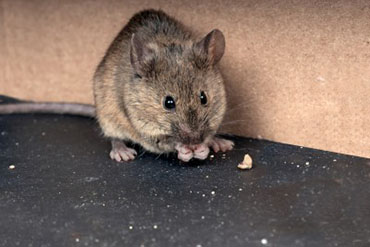 There's nothing worse than returning to your static caravan or holiday lodge for some well-earned rest and relaxation to find you've had an unwelcome visitor who has wreaked havoc on your furnishings! Or worse still they've left a terrible smell as they've decided to outstay their welcome and make a nest in your sofa or mattress.
Some of the little rascals may also decide to make a meal of your pipes leaving you in hot water – or maybe no water!
Here at Leisuredays we saw claims for damage caused by the dreaded vermin increase by 171% last year, compared to the previous year.
The advice is simple… prevention is definitely better than cure! It's important to take measures to keep mice and rats out of your static caravan
We've teamed up with Willerby Holiday Homes and Lowther Holiday Park manager, Alan Stevenson, to give you some vermin-busting tips on keeping out those little squeakers.
Set in woodland in beautiful Penrith, Cumbria, Lowther Holiday Park try to pre-empt any problems for their static caravan and lodge owners by employing a pest control company to put down humane traps each year.
"Prevention is definitely better than cure," said Alan. "We try to control rats by putting down bait in sealed boxes. To prevent mice getting into holiday caravans I'd suggest making sure all vents are meshed because they can get through the tiniest of holes."
Chloe Lawford from Willerby told us, "All vents are meshed here at Willerby Holiday Homes during production. Gas regulations state that you should never block any Ventilation holes."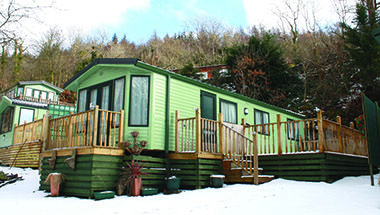 Looking at our insurance claims for damage caused by mice, although very little, it seems that some have taken the liberty of bringing along their friends to the party and infested the holiday home.
In one claim rodents caused more than £5,000 of damage in just seven days, after getting in through the toilet waste pipe and chewing curtains, the mattress and air vents! The clean-up process and repairs can be quite costly.
Better manufacturing methods are helping to keep mice and rats out of your static caravan or holiday lodge, but it's worth making sure you've taken those extra steps to stave away those unwanted pests.
If you're planning on leaving your static caravan or holiday lodge for a few months – or even a few weeks – taking some simple pest control measures can make it all the more resistant to vermin.
Our top tips to keep mice and rats out of your static caravan or holiday lodge
Fit a durable metal mesh to any air vents. If you have plastic mesh over vents, replace these with metal – it doesn't seem to be on their dinner menu!
Do be careful around gas pipes. Don't completely block any holes near gas pipe joints, instead, use a fine mesh and if in doubt seek advice from your park operator. Chloe from Willerby adds,  "Don't make any alterations to the sleeve that the gas pipe goes through, the gas engineer should have sealed the sleeve correctly".
Have a good look around the exterior of your caravan or lodge to check for any small gaps or openings, particularly where pipework enters the main body. If there are gaps use an appropriate sealant to fill them, but again do be careful around holes designed for ventilation, and perhaps use a fine mesh.
Protect plastic pipework with some kind of mesh as mice and rats seem to like plastic for lunch rather than metal!
If you're going to be away for a while, try to remove any cushions and bedding. Mice might be tempted by the cosy warm furnishings if it's cold outdoors and decide to make a bed of their own!
When away from your static caravan or lodge give it a thorough clean, and make sure you take away any paper, including toilet and kitchen rolls.
Remove foodstuffs, like cereals, pasta and rice if you're away for a while and be sure to have a good sweep, vacuum and mop up so no crumbs are left behind. And store any food left behind in metal containers rather than plastic. Mice and rats enter the holiday home for two reasons, food or warmth during the winter period.
Make sure any waste water outlets are closed as mice and rats can get in that way.
Please note: Do be careful around air vents as your holiday home or lodge is designed to be well ventilated and restricting air flow may build up other problems such as condensation damage to the interior.
Sonic busters!

A product that might help is an ultrasonic indoor rodent deterrent. There are a number of different products out there which cannot be heard by humans but will repel rats and mice. They emit a regular ultrasonic signal and the battery operated products claim to last up to six months (or longer) which should cover long periods of unoccupancy. There is also a plug-in variety, which will need a constant electricity supply, but obviously these are not suitable if power to your caravan is cut during the winter.
Visit www.primrose.co.uk or www.martleyelectronics.co.uk for some of the products that are available.
Also check with your park operator to see what pest control steps they take to tackle the vermin and for more information and advice.
Vermin cover on your insurance policy
Some insurance policies won't cover you for vermin damage but the Leisuredays policy obviously does. For details of cover included in our insurance policy for static caravans and holiday lodges please click here.
Your hints and tips
Got any hints and tips you'd like to pass on to fellow static caravan or lodge owners regarding preventing damage from vermin or to keep mice and rats out of your holiday home? Or have you had a mouse invasion of your own? Please add a comment below.