Hiring out your static caravan or lodge isn't for everyone – but the money you get can help go towards site fees, insurance and maintenance or even paying off the cost of buying it.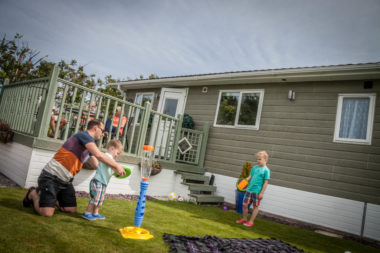 In our recent poll, 13 percent of voters said they hired out their holiday caravan for financial gain. If it's something you're considering here are our five top tips:
1. Does your park allow hiring? 
The key thing to check is that you're allowed to hire out your static caravan or lodge by your park owner. It will be in the holiday park agreement, and these can vary from park to park. Some park operators will allow you to lend out your caravan to friends and family but not for financial gain.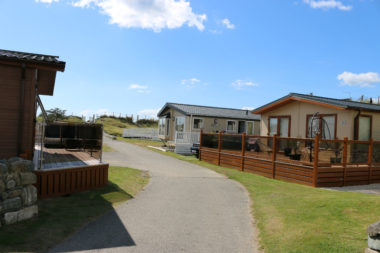 Or some parks allowing hiring, but they want to manage the bookings and may charge a fee for doing so – this varies from park to park. In return the park will be able to help you in terms of inventories, checking tenant details, cleaning and maintenance.
2. Are you insured for hiring out?
Check that your static caravan or lodge insurance covers you for hiring out, and if you decide you're going to hire out your unit then you must let your insurance provider know. You might be able to add hiring out cover as an option to your current static caravan or holiday lodge insurance policy if hiring out cover is not included as standard.
Remember, some hirers might not treat your holiday home with the same TLC as you would and accidents will happen.
Hiring out cover is available to Leisuredays' policyholders as an optional extra and will cover your holiday caravan for damage by the hirer, as well as loss of rental income if your unit becomes uninhabitable due to insured damage.
Emergency alternative accommodation for guests is also another cover option on our policy.
It's important to check you have such specialist insurance cover and also that it includes things such as public liability, which will cover both yourself and hiring guests for damages and costs if death, physical injury or damage to the public or third party property arises from an accident involving the static caravan or lodge.  See our policy booklet for full terms and conditions.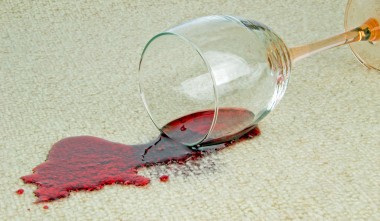 Common claims from our customers who hire out are for damage to furniture or other fittings, such as ripped cushions, stained carpets, broken tables, cracked shower trays, and broken windows.
3. Managing the hiring out of your caravan
There are different ways you can choose to promote and manage the hiring out of your static caravan or lodge. But one of the first considerations is at what time of year? Will you choose the peak holiday season and leave a few weeks for yourself or will it just be for set times throughout the year?
You can choose to manage the hiring out yourself, possibly let your park manage it, or use a lettings website. There are listings sites such as UK Caravans4Hire or static-caravan.co.uk. You'll have to pay an advertising fee for these sites and if your park manages the letting then they will expect a share of the rental fees you charge.
If you're doing it yourself then you're going to have to make sure you keep a record of all bookings and your hirers' details, as well as a detailed inventory to record any losses or breakages. It's also worth having a separate bank account for keeping things like a booking deposit and a refundable deposit to cover for any breakages in one place.
You'll also need to make sure the caravan is cleaned and inspected after every use, ready for the next hirer, and consider who is going to hand over and look after the keys.
4. Know your legal stuff
When hiring out your static caravan or lodge you need to be aware of your legal responsibilities. These are mainly to protect your guests from harm.
Each year, you must have a landlord's Gas Safety Certificate displayed inside the caravan – which means having all gas appliances checked by a qualified engineer. All electrical appliances will also need to be checked regularly,  so they're safe to use. One of the most effective ways to do this is through PAT testing.
The caravan's wiring system also needs to be tested every three years.
To make sure your caravan is safe from fire, you must have a smoke alarm, which is regularly tested, plus a fire extinguisher, fire blanket, and a carbon monoxide detector.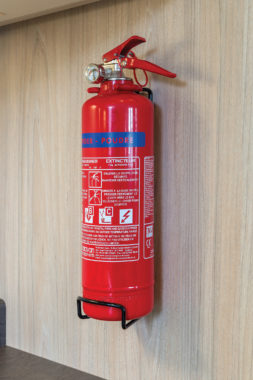 And a fire safety notice and details of what the hirer should do in case of an emergency should be clearly displayed.
You'll also need a TV licence to cover your static caravan or lodge and specialist insurance with public liability cover is a must to protect you and your guests should someone be injured whilst staying in your unit.
Plus, you'll need to let the taxman know that you're letting out your static caravan or lodge as you will likely have to pay tax on your hiring out income – although you may be eligible for some tax relief. It's worth speaking to a qualified accountant to help you manage tax returns with the HMRC.
5. Hidden extra costs and services
You're going to need to keep on top of cleaning your static caravan or lodge and its overall maintenance to keep it looking its best for future customers. Doing it yourself will keep costs down or enlisting the help of a friend or family member. Otherwise, your park owner will be able to put you in touch with local cleaners or tradespeople, or you could pay to use the park's services.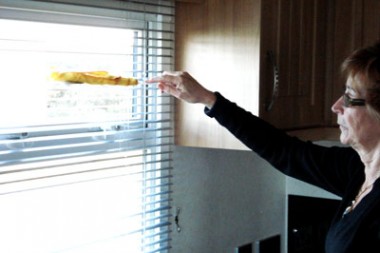 Remember, the more often you hire out the caravan, the more it's going to suffer from general wear and tear and you're going to have to be ready to deal with the odd emergency, such as running out of gas or dealing with a broken boiler. You're going to need someone on hand to respond to these quickly. Your park owner could be best placed to help you here – unless you're close by.
Similarly, you're also going to make arrangements for handing over the keys to your property. Speak to your park owner about this if you're too far away to manage it yourself.
You're also going to need to provide your guests with a decent amount of cooking and cleaning equipment, as well as bedding and other electrical items to make their stay as comfortable and enjoyable as possible. Going the extra mile by providing outdoor and indoor toys and a booklet with things like local activities, places to eat, emergency contact details, safety notices and instructions, and even local attraction leaflets will keep your guests happy and might have them coming back for more!
Over to you…
Got any other hints and tips for hiring out to share? Feel free to leave them in the comments box below.
And for more information about our specialist static caravan or lodge insurance and hiring out cover click here or call our team, seven-days-a-week using the number at the top of the page.