Unfortunately, mice and rats like static caravans and can squeeze through the tiniest of gaps to keep warm in winter or seek out food.
Each year we deal with insurance claims for damage to caravans caused by vermin, particularly the upholstery, which can sometimes run into thousands of pounds. Luckily Leisuredays policyholders are covered in the event of damage caused by vermin.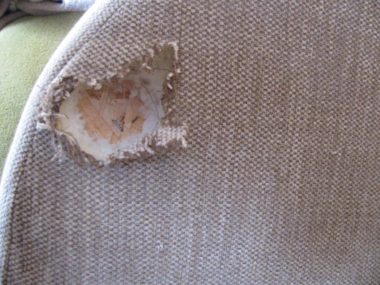 Nobody wants to be faced with the mess and smell that mice or rats can cause when returning to their static caravan or lodge at the start of the new season, so it's always worth taking steps to prevent a family of unwelcome visitors to your holiday caravan in the winter months – or at any time of the year!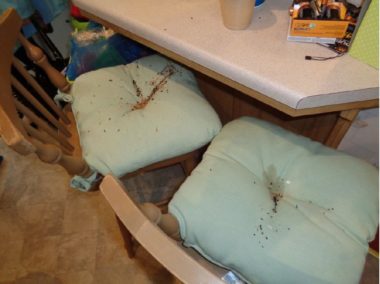 One common theme is that they don't seem to like metal but love a bit of plastic in their diet!
In this video, we share some simple steps you can take to prevent vermin from getting into your static caravan or holiday lodge and wreaking havoc.
Our tips for avoiding vermin
A supply of food and a cosy warm place to sleep, with easy access, are all rich pickings for these pesky creatures so here are some key ways you can stop vermin getting into your static caravan or lodge in the first place:
Make sure you give your static caravan a thorough clean before leaving it for long periods so there are no crumbs or bits of fluff on the floor, paying particular attention to the fridge and bins.
Remove all packets of dried foods, like cereals, rice, biscuits and even pet food. If you do plan to store any food then use metal containers.
Remove any paper, like kitchen and toilet roll.
Look under your caravan and around the outside and if you see any gaps where pipework enters the main body, try filling with some wire wool or fine mesh. Don't block any holes near gas pipes – instead use a fine metal mesh.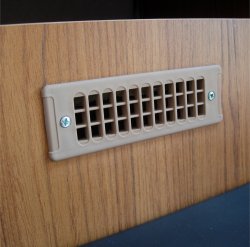 Replace any plastic air vents with metal mesh – mice will happily chew through plastic. Remember not to block air vents completely as you need to allow air to circulate in your caravan to avoid condensation and ultimately damp.
Seal any cable holes with a good quality sealant.
Consider wrapping wire wool around any exposed plastic pipes to stop mice chewing their way into the caravan.
Remove all cushions, bedding and seating cushions if possible – they all make for good nesting materials for mice. Storing cushions at home in the dry is ideal and can also help prevent damp.
Mice don't seem to like certain scents like mothballs, peppermint oil, tumble dryer sheets and even putrefied dog droppings!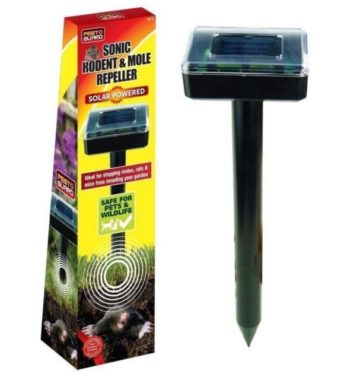 Use a battery-operated rodent deterrent device that will emit an ultrasonic sound that can't be heard by humans but repels rodents. Placing these inside your holiday caravan will send out a signal to keep vermin at bay! There are also solar-powered ultrasonic repellers, which you could place outside your caravan.
Finally, speak to your park operator and ask what vermin control measures they have in place.
Over to you…
Have you had to deal with vermin? Got any mice-busting tips to share? Feel free to share your comments below.