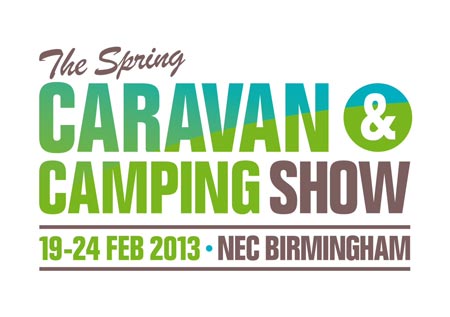 The new Spring Caravan & Camping Show takes place in February at the NEC, Birmingham (19th – 24th February 2013).
This brand new show will welcome both existing enthusiasts and newcomers to a range of brand new static caravans, holiday lodges and park homes from the likes of Swift , ABI, Willerby, Pemberton and Omar Park Homes. Plus it gives you a great chance to view and buy the latest must have accessories.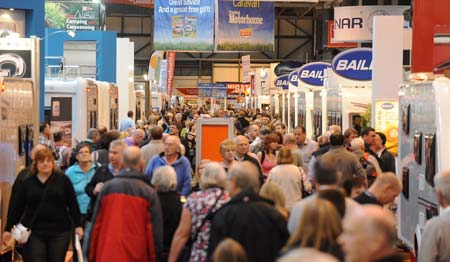 The Show celebrates the very best of the great outdoors and welcomes a host of TV personalities who'll be encouraging visitors to get stuck into sensational free 'have a go' features. These include a 'Drop Zone' 'Rock Face Challenge' climbing wall, 'Campsite Cooking', an indoor kayaking, zorbing, 'One to One with Wildlife' in association with Dudley Zoological Gardens and a 'Rod and Reel' angling competition.
Fresh from filming dramatic "Operation Iceberg" with the BBC is extreme diver, climber, kayaker, author, zoologist and all round adventure seeking 'action man' Andy Torbet. Andy will be joining in some of the more dynamic and energetic Show attractions and sharing some of his on and off camera experiences in the natural world. Don't miss him on Tuesday 19th February.
Growing up on a farm in rural Dorset; cook, writer and broadcaster Valentine Warner learnt early on the important connection between the natural world and the table. His best selling book "What to Eat Now" led to a successful TV series of the same name and a follow up title 'The Good Table' Valentine will join in the action in our "Campsite Cooking" and "Rod and Reel" features on Wednesday 20th February to explore the rich pickings on offer to those that 'live off the fat of the land'.
Nick Baker is a naturalist and wildlife TV presenter who has travelled to the wildest parts of the planet in search of weird, bizarre and incredible creatures. With a particular fondness of bugs and insects (his nickname is 'Bugboy Baker'), Nick will be introducing us to a few of his favourite six (and eight) legged friends at the Show's "One to One with Wildlife" attraction, in association with Dudley Zoological Gardens on Friday 22nd February.