The ABI Beverley static caravan range is new for 2019 and builds on the ABI success formula
 ABI are producing some rather excellent holiday caravans and lodges and it seems success is assured no matter what they do. We were impressed with their twin Harrogate lodge but would that enthusiasm stretch to the ABI Beverley static caravan?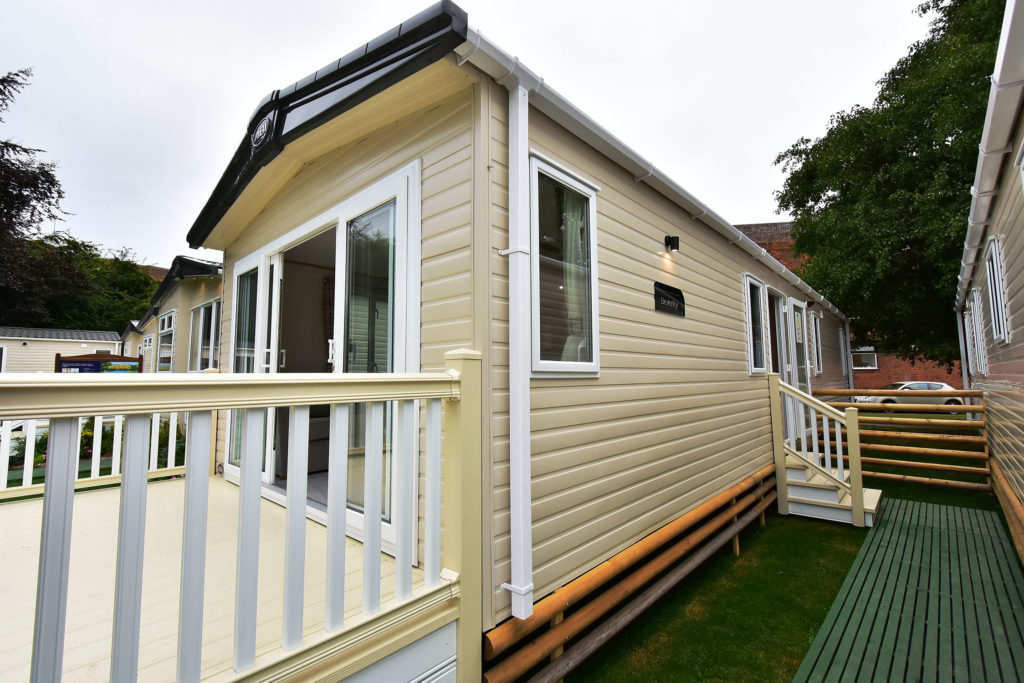 Well straight off, the 40ft x 12ft, three bedroomed Beverley doesn't break any ground in new styling. It's very much a holiday caravan that blends in with others on a park. But it looks good all the same with its front patio doors, full guttering, painted chassis and upgraded cladding.
The interior is typically ABI – modern yet with a traditional feel thrown in and it all works well too.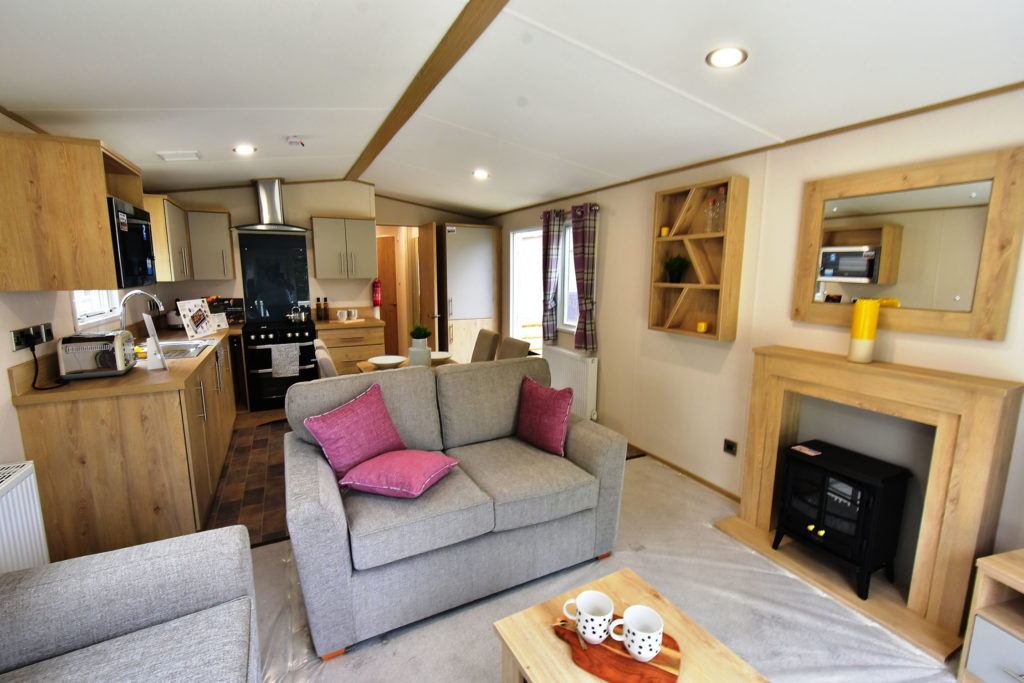 Free-standing furniture, plus two settees – one with pull out bed for extra sleeping – an electric fire and TV stand, plus a coffee table, is all you find in the lounge area, with its large offside window allowing natural light to enter.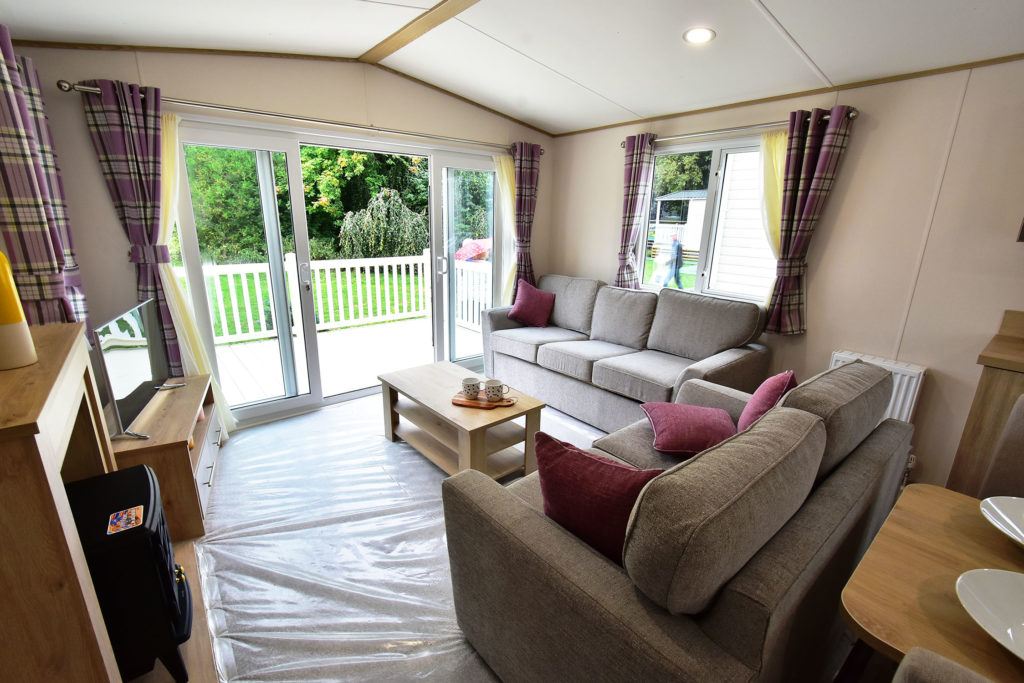 Its open plan layout sees the four seater dining area next to the kitchen, which comes with all you need, including fridge/freezer (microwave option) plus a full cooker complete with extractor.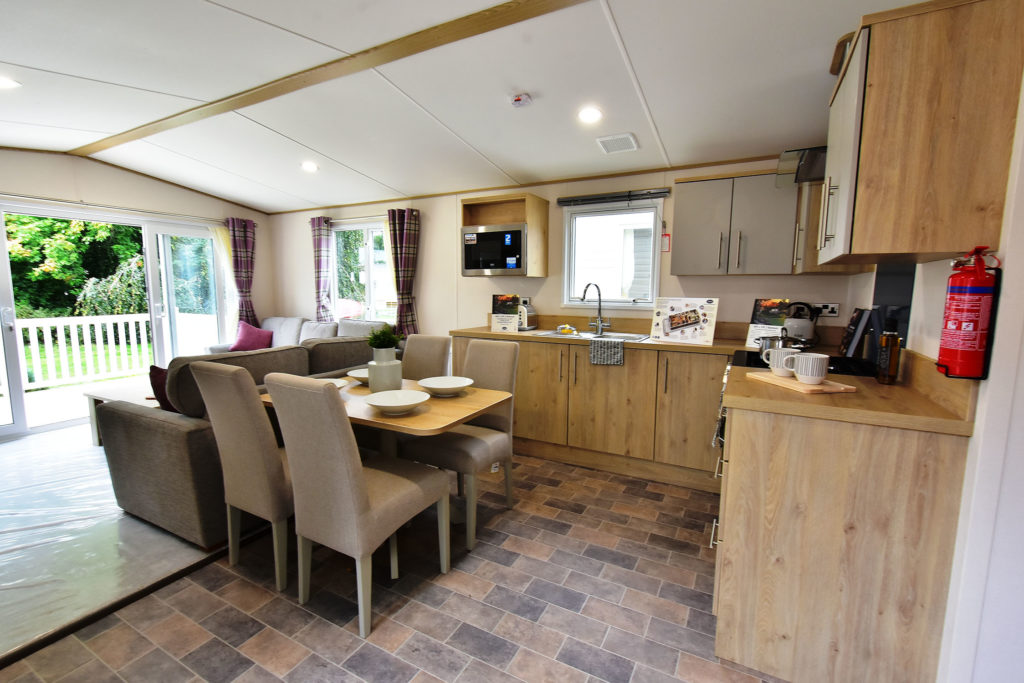 Stacks of storage is another bonus, along with good worktop areas too in the kitchen.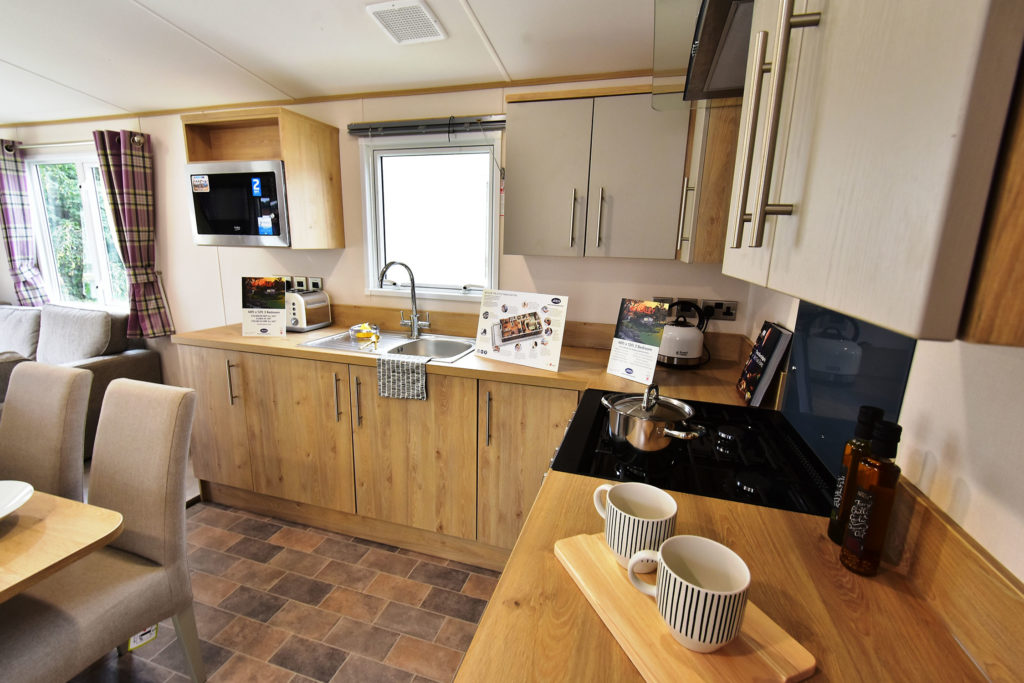 Walk through the small hallway and you have access to the main bathroom – which is quite spacious considering the 12 foot width of the Beverley. It has a good-sized shower, loo with side window, plus a hand basin with storage cupboard below.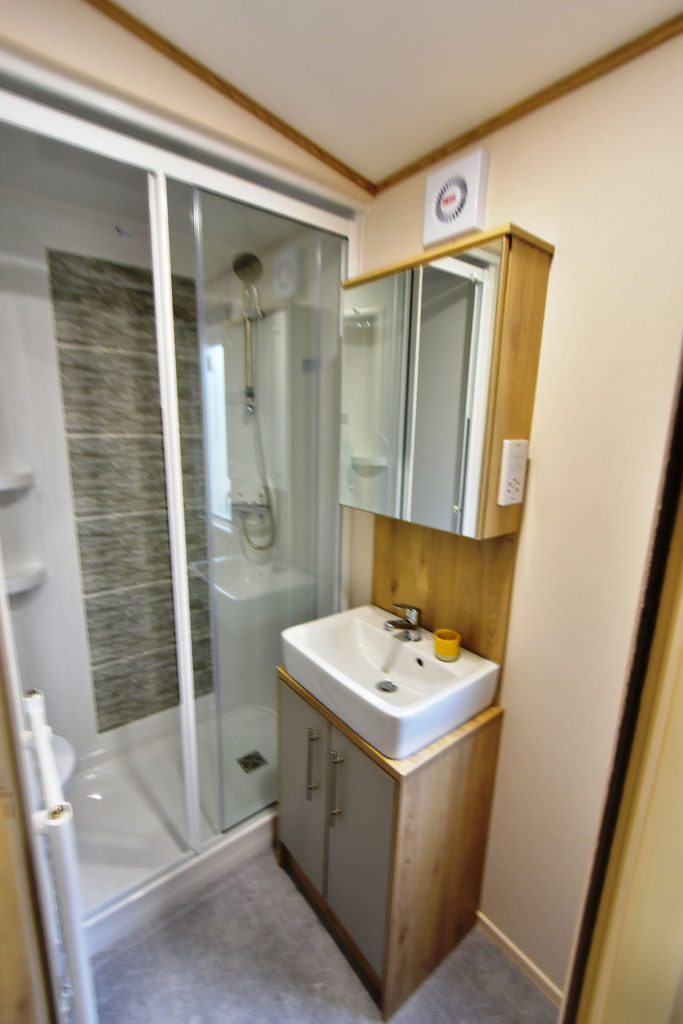 A large towel radiator is an option and a bathroom cabinet with mirrored doors adds more storage.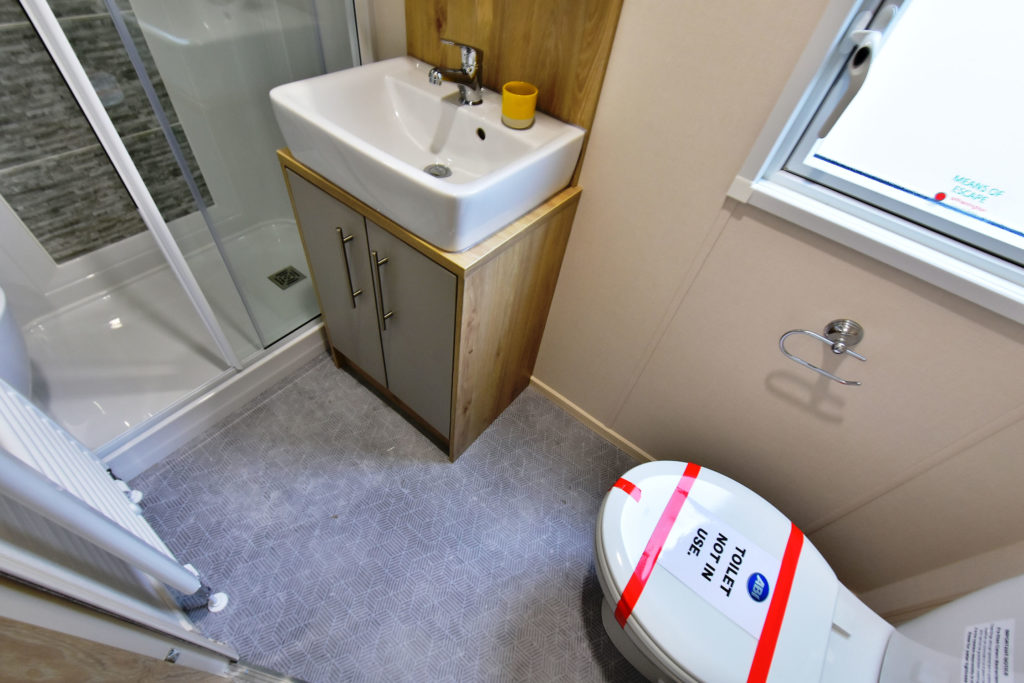 There are two twin bedrooms. One is slightly smaller, which means floor space is a little limited, and unlike the second bedroom, doesn't have overhead storage or beds with headrests.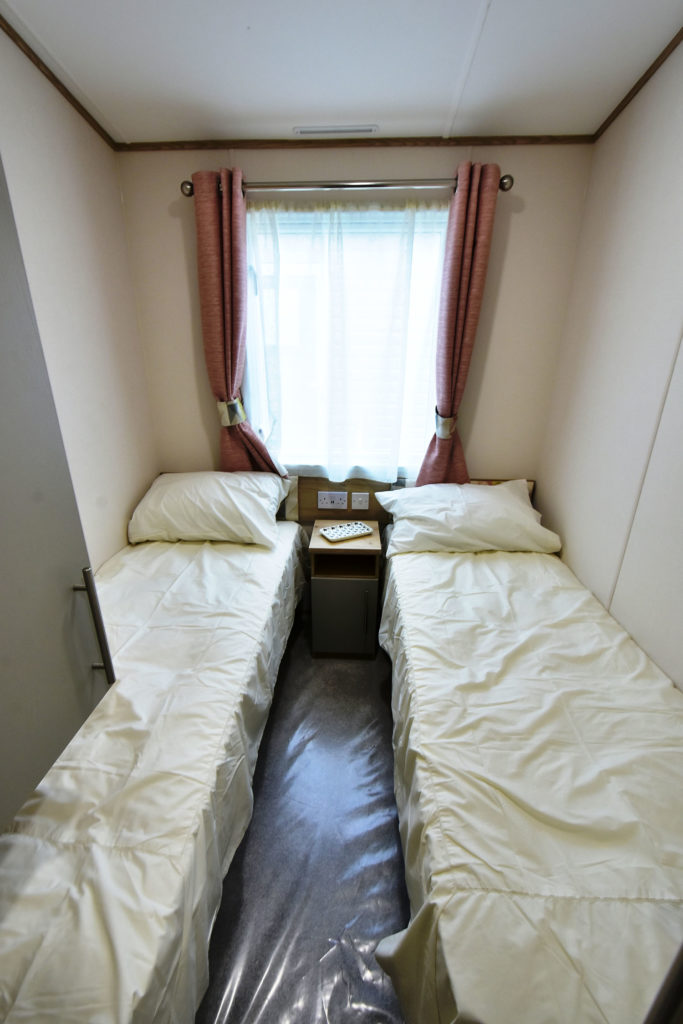 Twin bedroom number two is slightly larger, but both have large windows so in the day they do feel light and airy. Night lighting is good in both but the second bedroom does have a nice fitted wall light between the beds.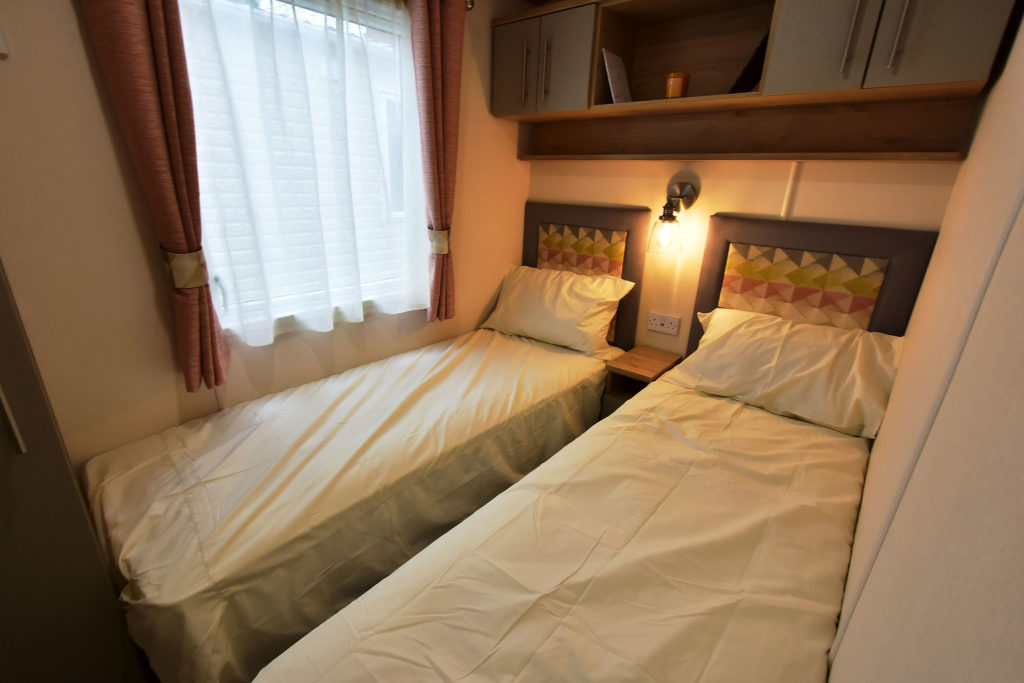 Step into the master bedroom and it's got a compact feel to it. It's spacious enough but everything is carefully placed to optimise every inch of space. The double bed comes with overhead storage and two side cabinets, plus individual lighting.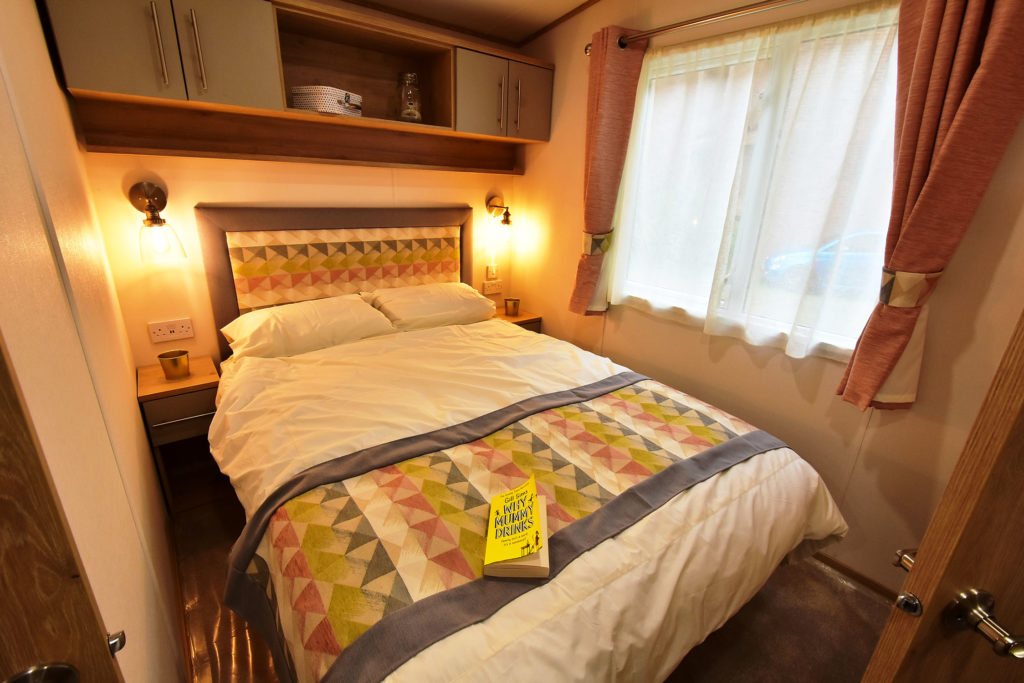 There are not just mains sockets here but USB points too – a common trend now in static caravans and lodges.
The bedroom has a built-in wardrobe and drawers, which are finished off in a modern grey colour and there's a small dressing table near the entrance door.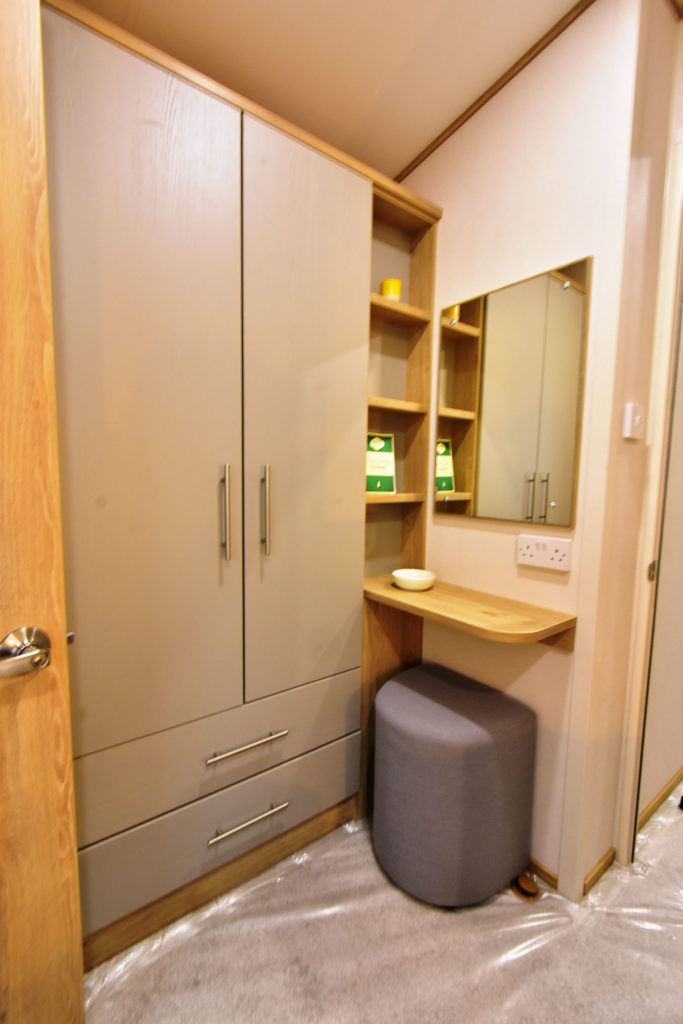 Here, you'll also find the en-suite. though it's only a loo and hand basin – no shower. It's very compact but does have shelves and a wall mounted mirrored cabinet for your bits and bobs.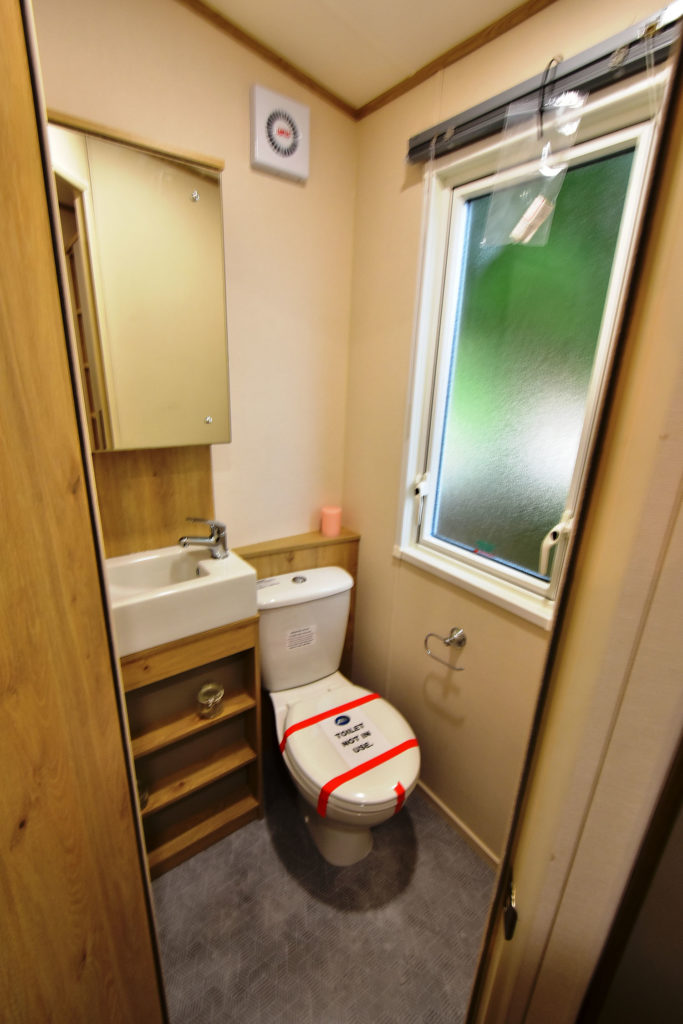 There are a number of options packs available and buyers you can add central heating with the Winter Pack. 
---
Verdict: ABI seems to have managed to pull off another success and another two models in the range offer more layout options. For the cash, the ABI Beverley offers good value overall, which families will love. Overall it has a smart interior and practical design and the Beverley looks set to uphold the ABI flag.
Plus points: Spacious lounge area and a mix of contemporary style, plus a good options list.
Minus points: Second bedroom really for children – could be a squeeze for adults.
In a nutshell: Beverley has three good layouts that buyers will like, the 40ft x12ft will also sleep up to eight!
---
Floor plan

Fact file
Size: 40ft x 12ft
Build Standard: EN1647
Sleeps: Eight
Bedrooms: Three
Other Beverley models available: 36ft x 12ft 2 bed; 39ft x 12ft 2 bed
Others to look at: ABI St David 39ft x12ft 3 bed; Willerby Sierra 38ft x 12ft 3 bed; Atlas Heritage 40ft x12ft 3 bed
Key optional extras: Exterior cladding choice, galvanised chassis, Winter pack, Bluetooth sound system in the lounge, dishwasher/washing machine, Thermaglas double glazing, electric pack, microwave, patio doors.
Ex-works price: £35,465.34*
---
If you're looking to buy this lodge why not get a great value static caravan insurance quote from us today.
Spotted for sale in the classifieds: A brand new 2 bedroomed ABI Beverley sited in Mid Wales (SY16). Sited cost £44,995.
Cost to insure this sited caravan would be £263**.
**Leisuredays static caravan insurance quote based on ABI Beverley insured for £44,995. Owners are 68-year-old retired couple with previous static caravan insurance and three years no claim discount. Lodge fitted with skirting and an alarm system. £5,000 contents included. Insurance premium includes insurance premium tax at current rate and is correct as of 14/06/2019.
For more information visit www.abiuk.co.uk or call Tel: 01842 678000.
 *Extra charges will be made by park operators and/or distributors for transport and siting and annual maintenance. Please check the price carefully before you commit to buy as prices vary considerably dependant amongst other factors, on the geographical location of your chosen park.