The Mirage 2 from Atlas equals value, comfort and room for six
Atlas have been around since 1976 and have produced a vast amount of layouts, designs and some great static caravans. Quality and value have always been key with Atlas, with some of their 1970's models still giving service! So what about 2019? Well since Atlas was re-launched in 2009 the company has strived to come back as a strong market contender and Atlas have now become one of the best known static caravan producers.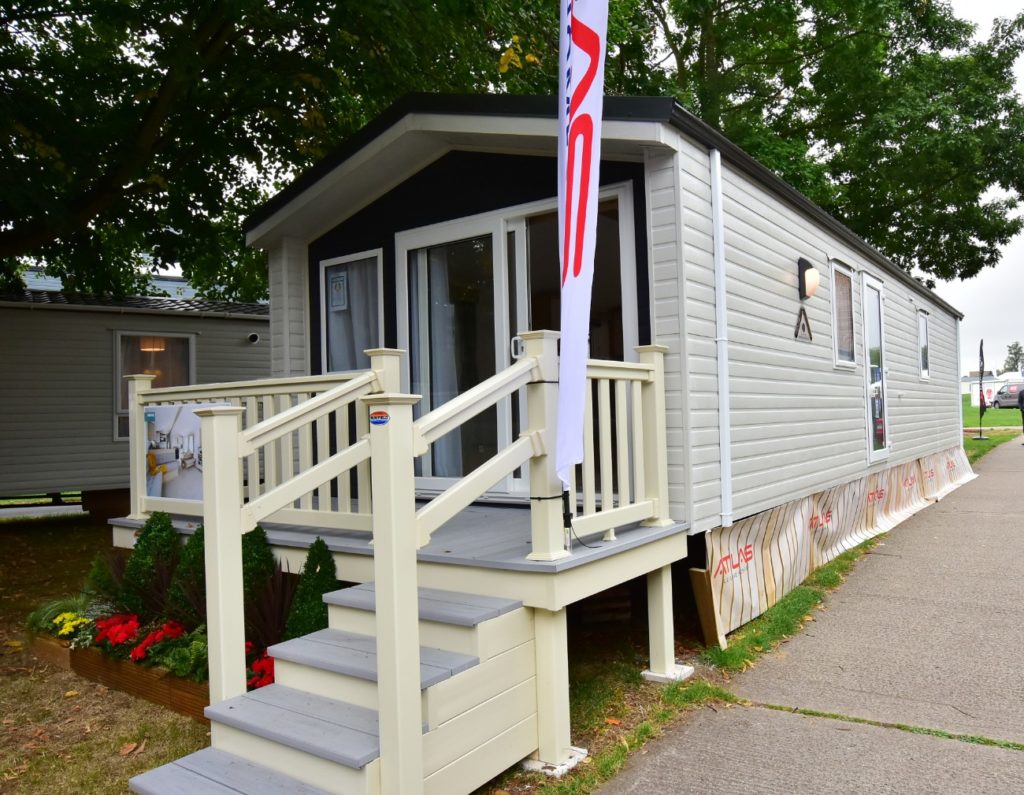 So the Mirage is no new Atlas range, in fact it goes back to 2002 and after a few year's break has arrived back. The range consists of four models all new for 2019 and coming in at below £30,000 ex works *.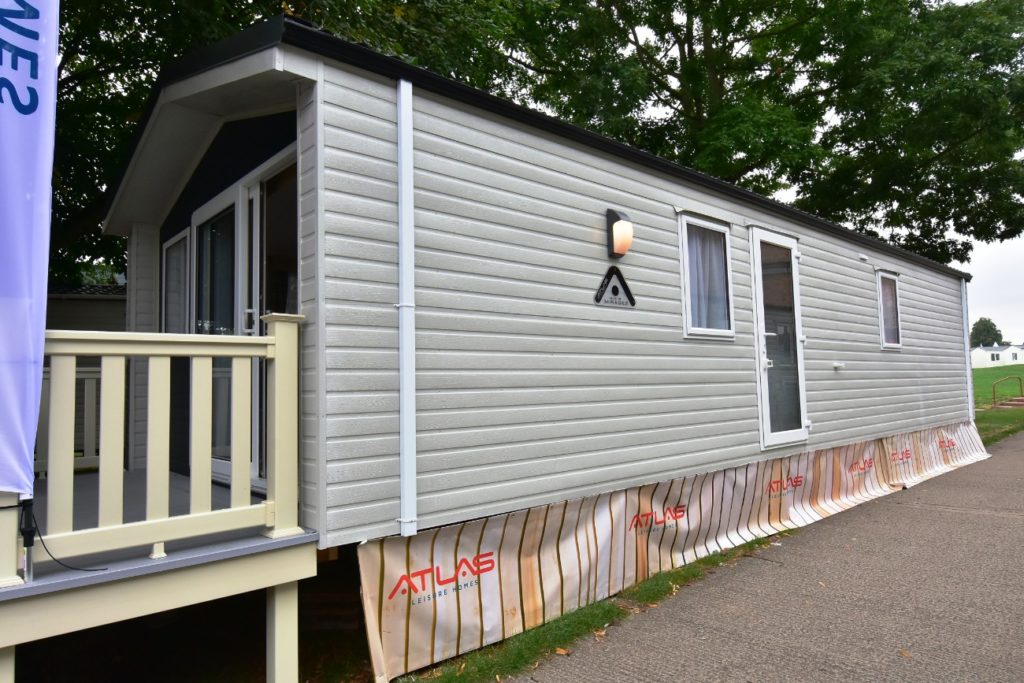 Sleeping from six to eight the Mirage range offers plenty of layout choices for your cash.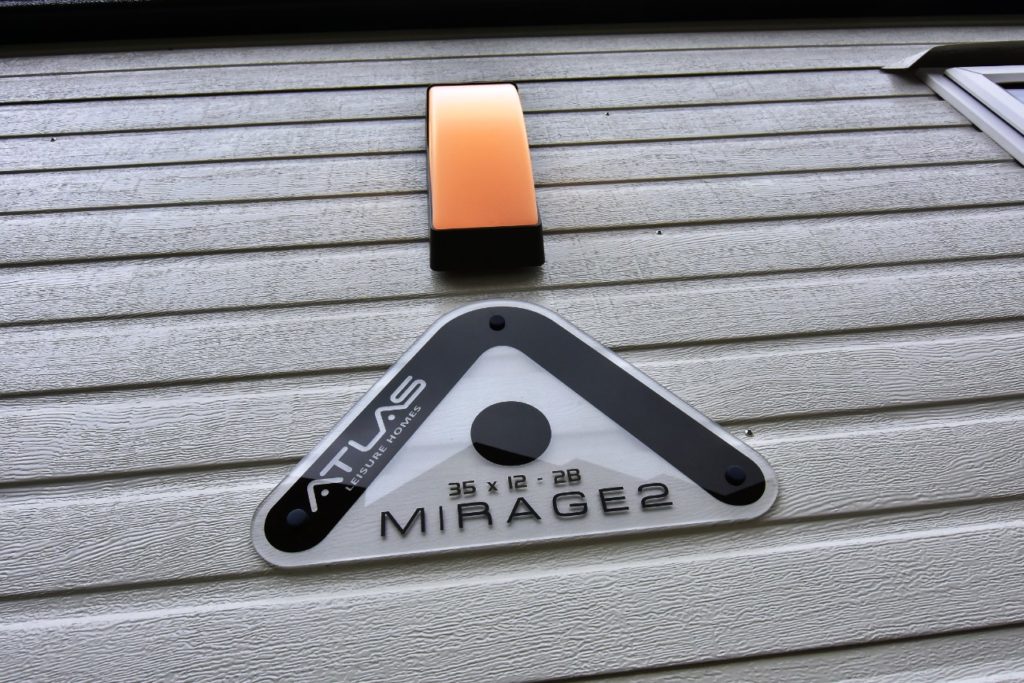 The exterior of the Atlas looks good and comes with exterior light plus patio sliding front entrance doors (PVCu double glazing is £1,391 extra). There's also a side door too. The main entrance of course is at the front where you walk straight into the large and spacious lounge area.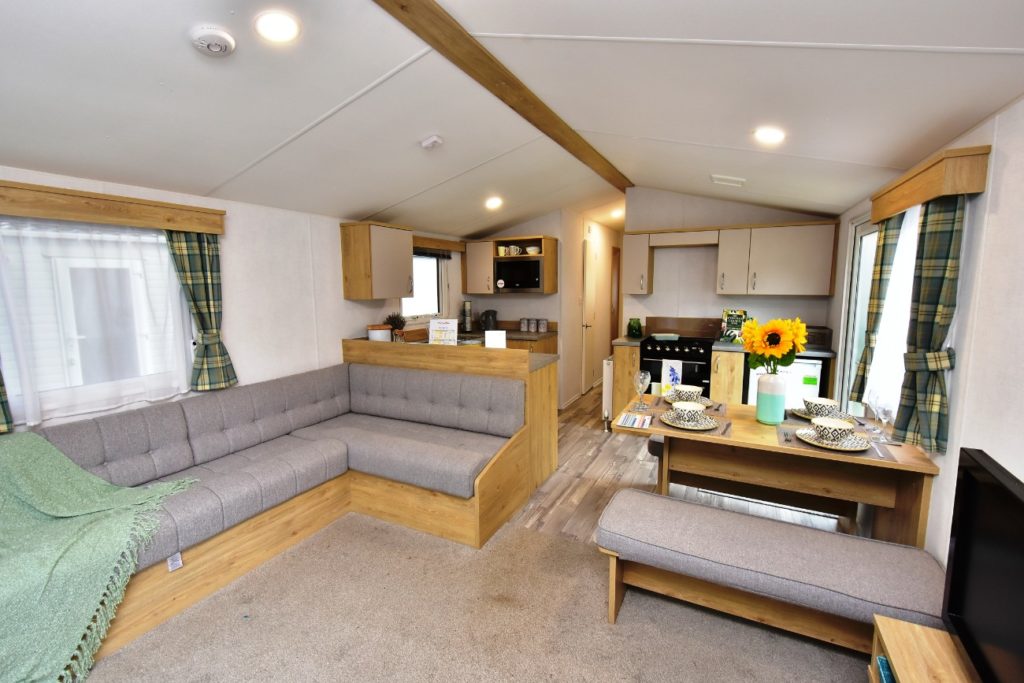 Now we said this static retails for less than £30k, well £28,383 (ex works*) to be precise, and although this is no basic looking static it does have tell tale signs you're not in anything more expensive. The L shaped seating is fixed but the seating is supportive. The lounge is roomy with a slim side cabinet with room for the TV – it also comes with drawer storage and an electric fire.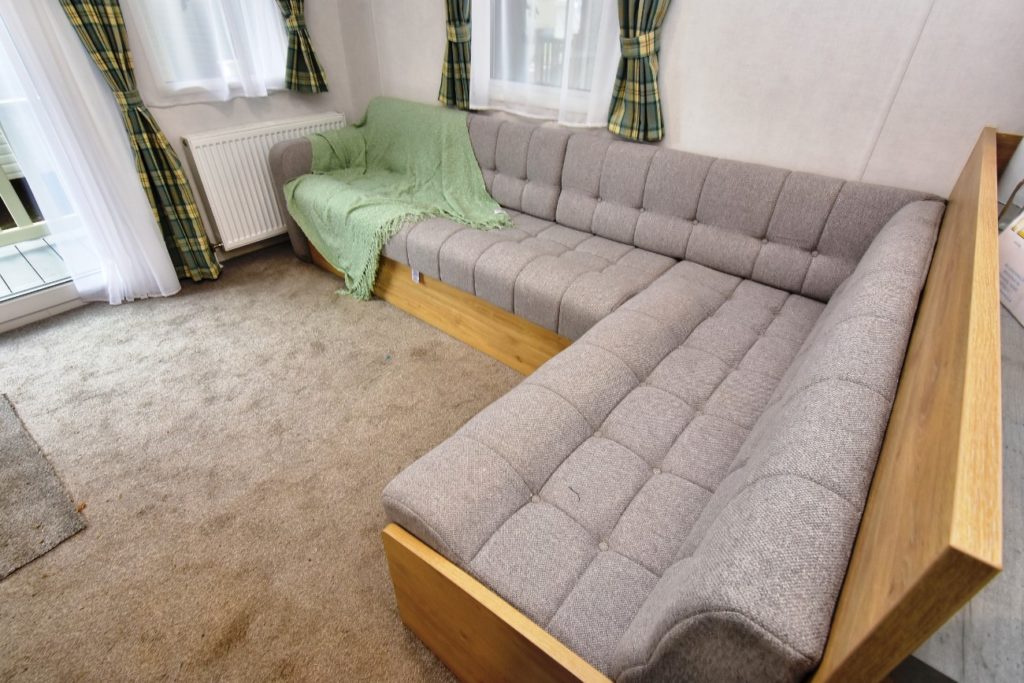 Walk into the kitchen area and on your right you have two bench seats and a dining table. The kitchen is split in half with the sink and cupboard/worktops on the left the gas cooker/oven on the right near the side entrance door. No fridge or microwave is fitted but are on the options list.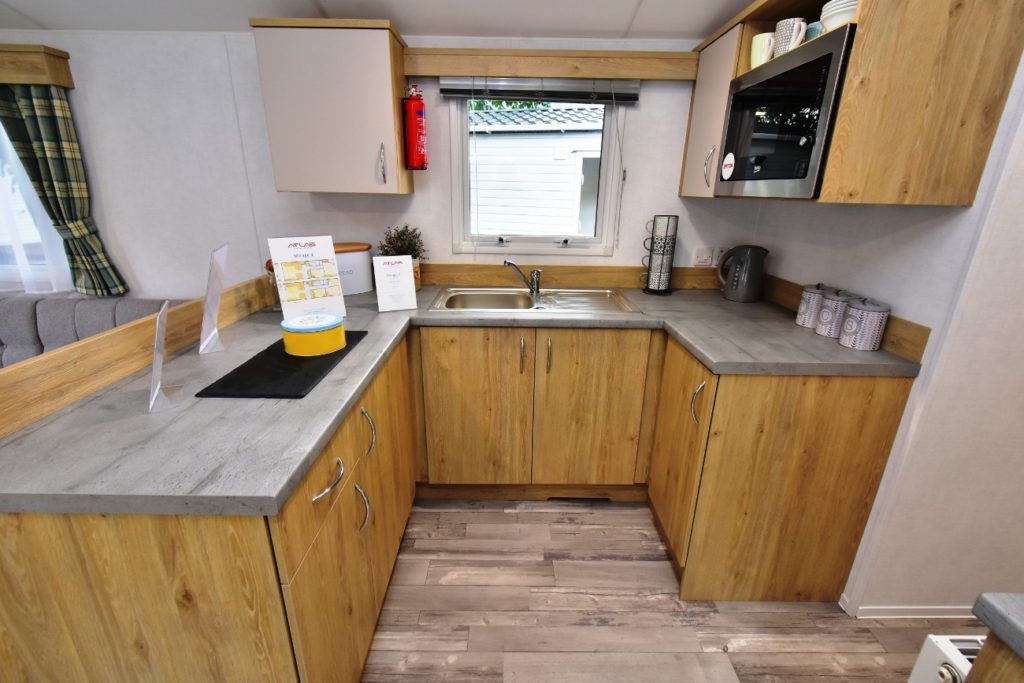 It's bright and airy, but those bench seats are more ideal for children than grown ups. Plenty of worktop and cupboard storage though means for six you won't be short of room for plates, pots and pans in the kitchen.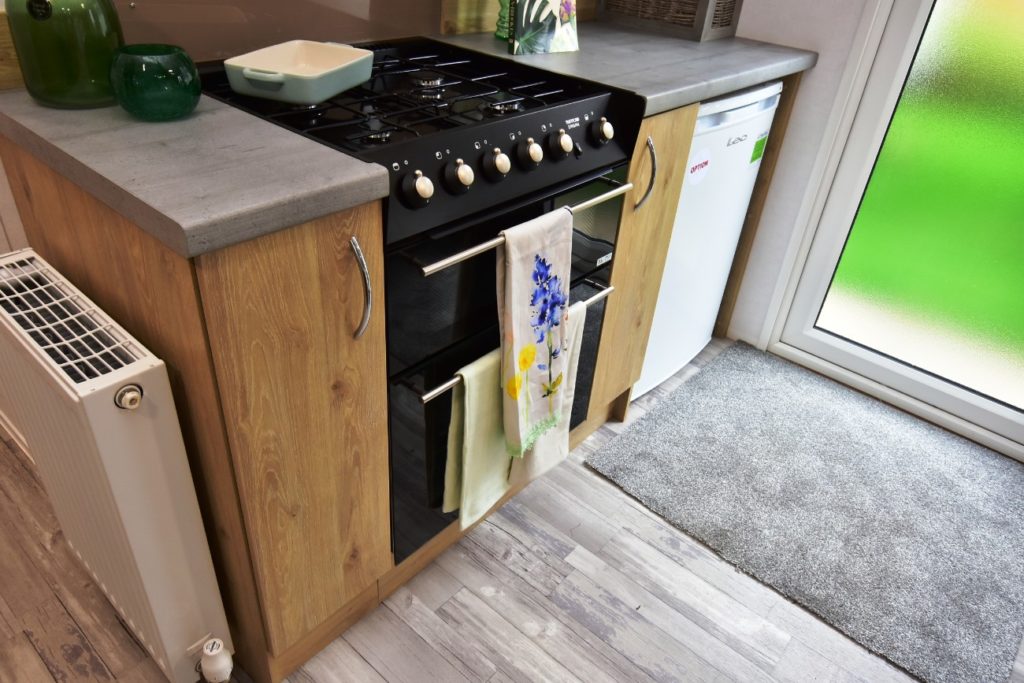 The main bathroom is on your left, opposite the twin bedroom, with the master bedroom being at the back – complete with side loo room with hand basin. There's no separate shower, you have to use the main bathroom for showering.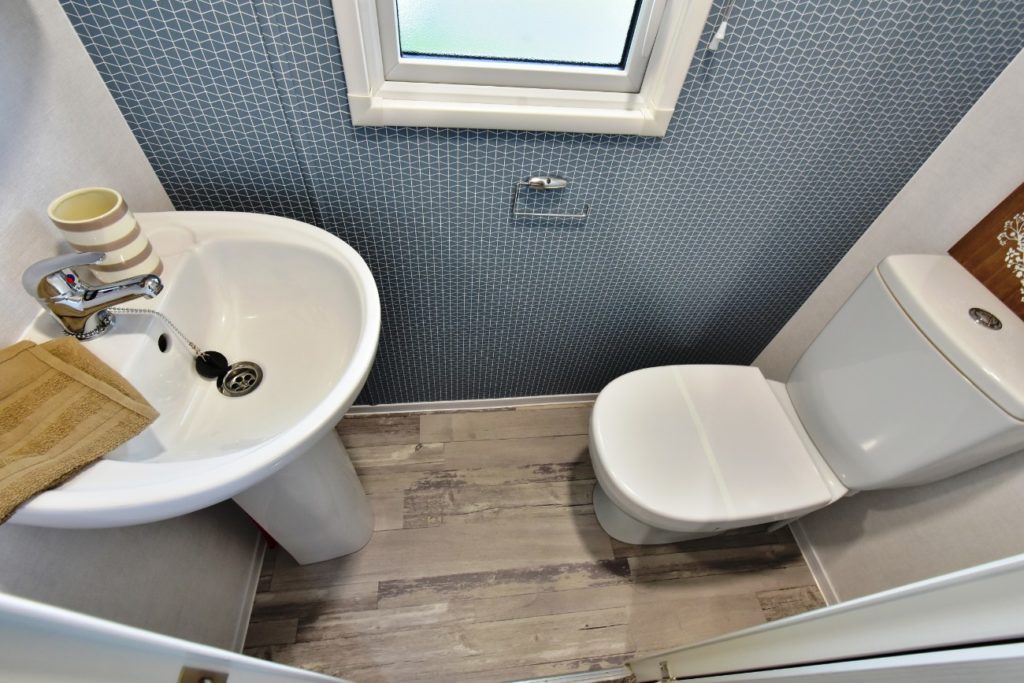 The master bedroom is spacious but does come with minimal storage, other than the double wardrobe.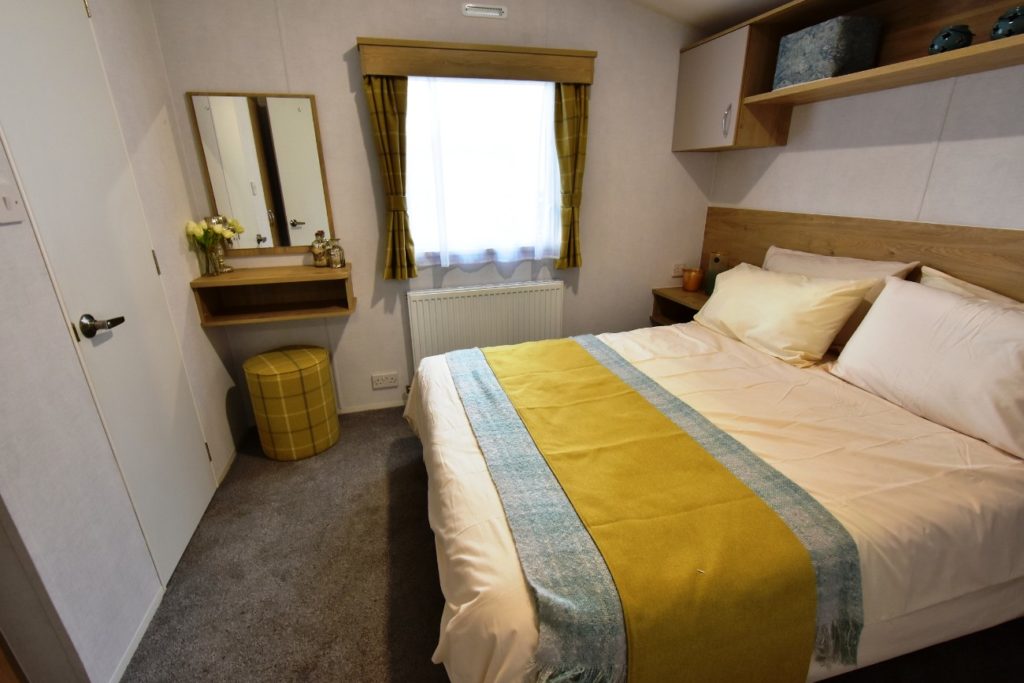 Opposite, the main bathroom has a walk-in shower, plus hand basin and loo, but it isn't overly large by any means.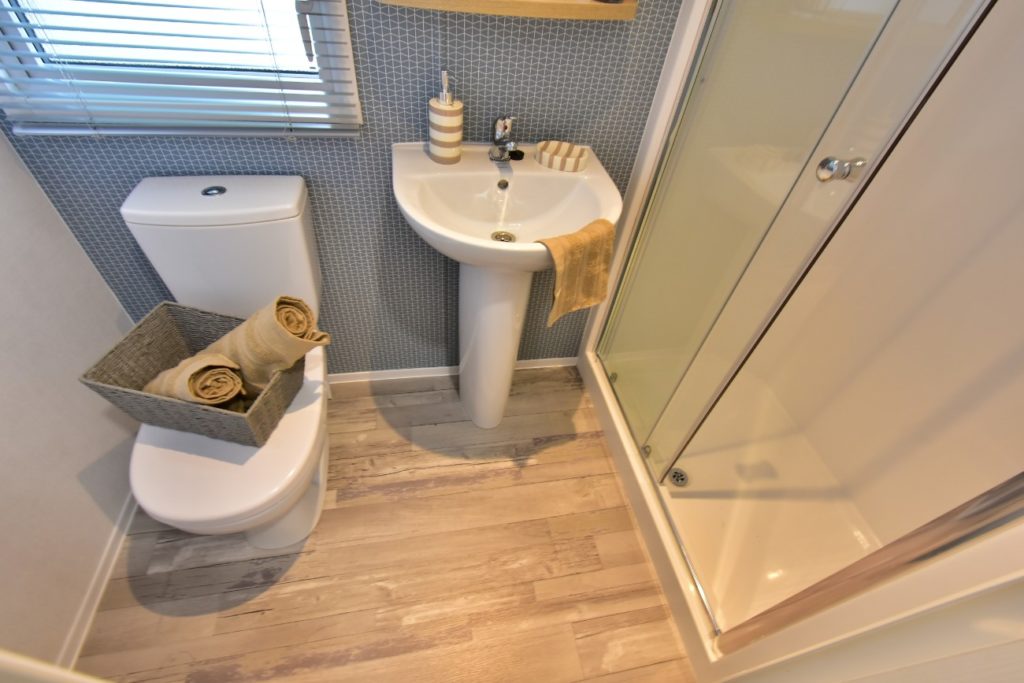 The twin bedroom is again quite spacious but storage includes just the wardrobe – which for two should be fine.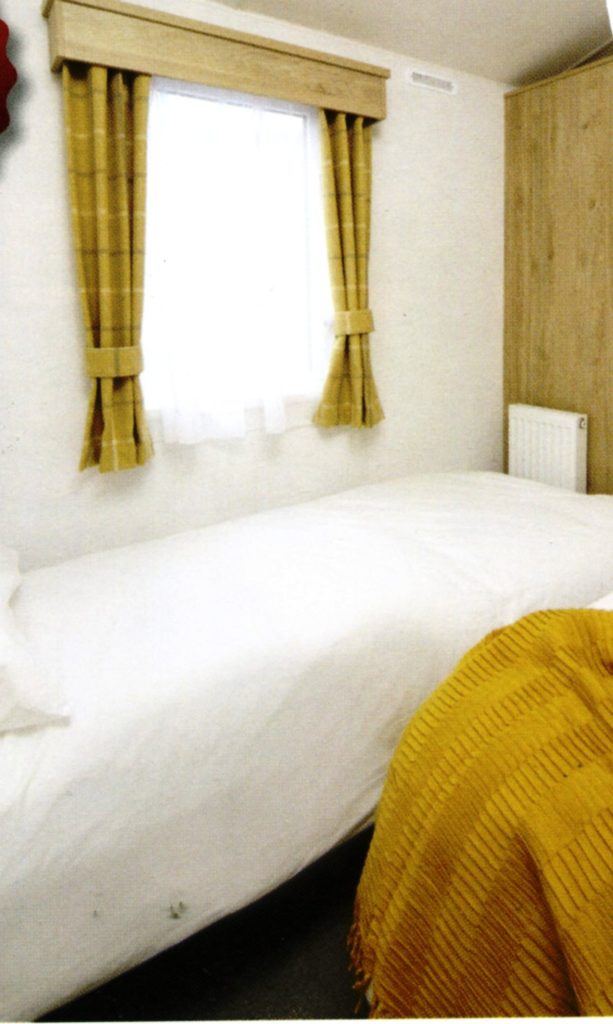 The choice of light soft furnishings and light wood for the furniture adds to the feeling of space in the Mirage, especially in the lounge.
Although our review model Mirage had central heating fitted it's actually an £1,935 option. It's one that most buyers will probably opt for, especially if your using the Mirage into the later months of the season.
Verdict: The Mirage static caravan still represents great value. Although you can see that cost has been kept low, the quality is good overall. We would have preferred a proper dining table with chairs, but overall this is a good static for first time buyers, and possibly worth considering if you're wanting a static for hiring out.
Plus points: USB points; plenty of cupboard and worktop storage in kitchen area; plenty of living space; good sized bedrooms; front lounge has extra pull-out bed.
Minus points: Dining table with chairs would be better and options list can knock price up quite a bit.
In a nutshell: Decent value, the Mirage 2 is great for families with most probably using that pull-out bed for friends.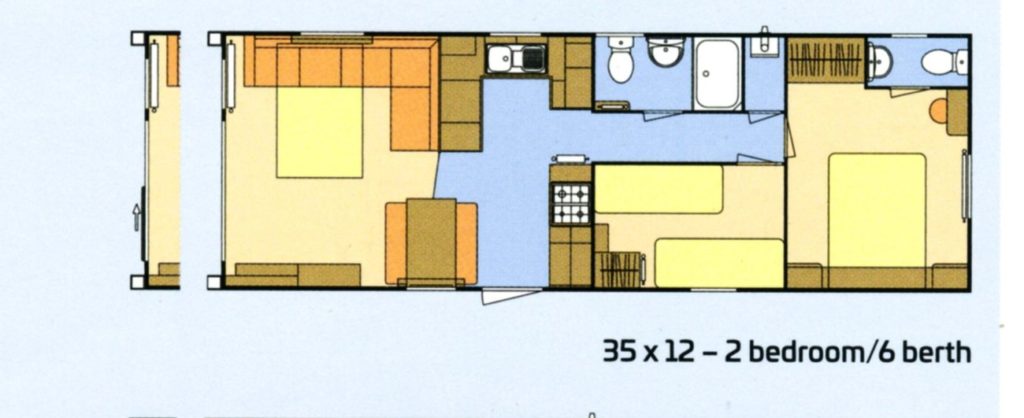 Factfile
Size: 35ft x 12ft
Build standard: EN1647 (non residential)
Sleeps: Six
Bedrooms: Two
Other static Mirage models available: 28ft x 12ft – 2b 32ft x 12ft – 2b 36ft x 12ft-3b range;
Others to look at: ABI Summer Breeze 36ft x 12ft; Willerby Rio Gold 35ft x 10ft; Arronbrook Topaz 35ft x 12ft
Key optional extras: Galvanised chassis, Canexcel cladding, microwave, central heating, dining set, double glazing, extra insulation, coffee table, lift up under bed storage, bedroom TV point, deluxe bedding, extractor hood on cooker.
Ex-works price: £28,383*
If you're looking to buy this static/holiday Lodge why not get a great deal insurance quote from us today. Click here to get your quote online.
For more information visit www.atlasleisurehomes.co.uk or call sales on 01482-562101.
*Extra charges will be made by park operators and/or distributors for transport and siting and annual maintenance. Please check the price carefully before you commit to buy as prices vary considerably dependant amongst other factors, on the geographical location of your chosen park.