There's nothing quite like a new pair of hiking boots so you can put your best foot forward when on your static caravan holidays!
Last month we had a pair of Anatom Q2 Classic Men's and Q2 Ultralight women's hiking boots up for grabs and after more than 300 entries we can now reveal the winner.
Congratulations go to Keith Turner from Buxton. He's won a pair of hiking boots to go walking his dog when at his static caravan at Short Ferry Caravan Park in Lincoln.
And well done to Alison Kemish, from Middlesex, who has an Atlas static caravan at Orchard Caravan Park in Bognor, after Keith kindly let us draw a second winner of the ladies boots.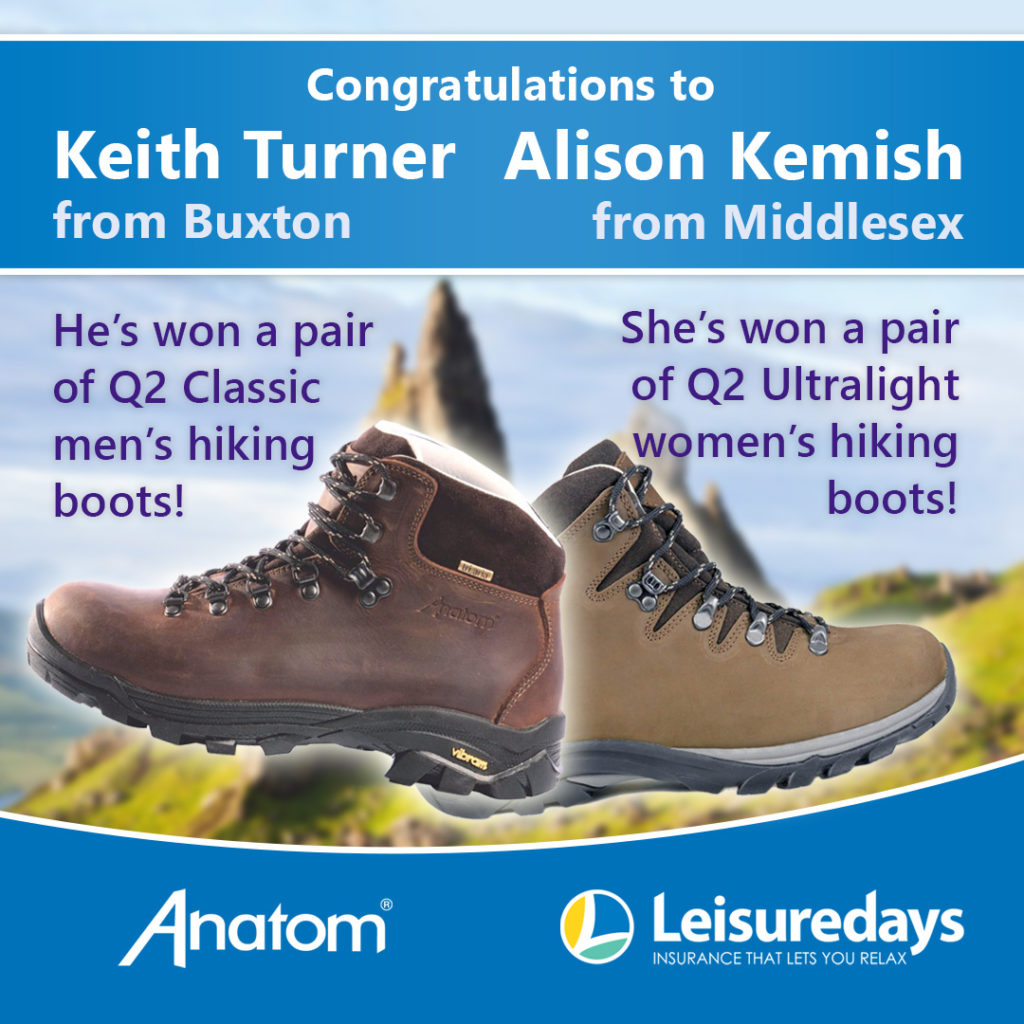 Thanks to everyone who entered and don't forget to check out our walking boots gear guide if you're in the market for a new pair, as well as some buying tips on choosing the right footwear.
To find out more about Anatom and their range of walking boots visit their website.