Flying the flag for the caravan and holiday home industry, we have been named the UK's number one broker for customer service at the UK Broker Awards 2008.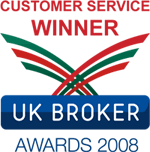 We won the 'Customer service provider of the Year' award at the 'UK Broker Awards 2008''. We have worked extremely hard to maintain our high level of customer service during recent expansion – vouching to maintain and improve the service we offer our customers.
This year alone we have invested over £1m into custom designed premises and technology systems – ensuring the highest possible standards are maintained as we expand.
The prestigious UK Broker Awards were contested by some of the UK's largest, multi-million pound insurance brokers and held at The Brewery in London at the end of September. Stand-up comedian Stephen K Amos, best known for his appearances on the BBC's 'Have I Got News For You' quiz show, hosted the event.
According to the award judges, Caravan Guard and Leisuredays'' "great staff retention numbers, alongside their focus on service, made it the winner of this category by some way."
We are a family run company that has kept a personal touch to our service despite serving the needs of over 50,000 customers. As an Investors in people company, who now employ almost 70 members of staff, we are committed to rigorous training and employee development – our Human Resources and Training manager Kerrie Mroczkowska had this to add;
"Every member of staff has in depth training and support to ensure they are happy, efficient and highly skilled in every aspect of dealing with customers – this commitment has been rewarded by becoming the UK's best insurance broker for customer service."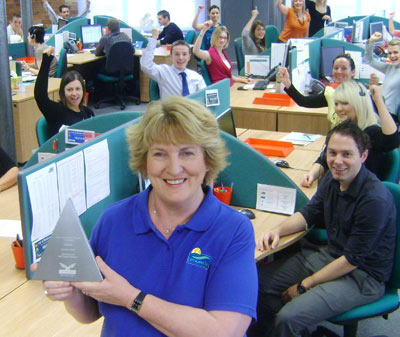 Proof that customer service starts with well-trained, highly skilled and happy employees!
To find out more about the award winning service and cover that Leisuredays has to offer call 08452 79 48 79 or use one of the links below:
Static Caravan Insurance
Park Home Insurance
Holiday Lodge Insurance
Holiday Chalet Insurance