When it comes to flower power or being green fingered it looks like static caravan and lodge owners could be best in show.
Holiday caravan parks across the UK must be blooming with flowers and plants if the results of our latest community poll are anything to go by.
We asked static caravan and lodge owners if they have a garden or pots plants on their caravan plot and a massive 95 per cent said yes.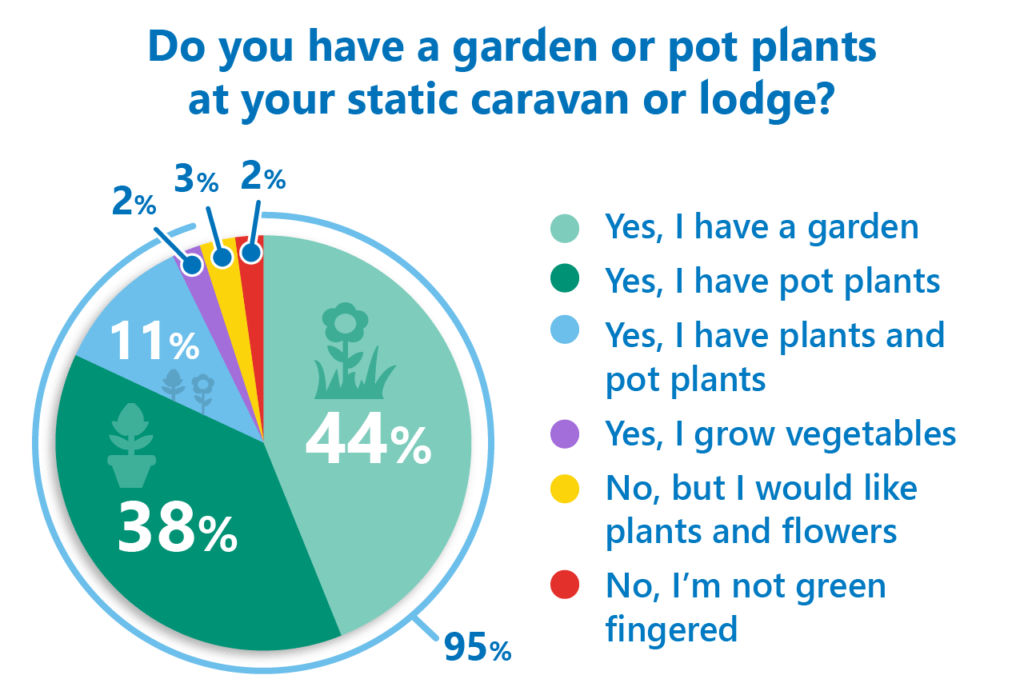 Here's the results…
Of those who said yes, 44 per cent said they have a garden – with some having a private garden cared for by their site – and 38 per cent said they had pot plants. Eleven per cent have both plants and pot plants.
Flower power is clearly the most popular choice, as just two per cent of voters told us that they grow vegetables at their static caravan or lodge.
Fifteen per cent of voters even went on to add that well-kept flowers can only enhance a holiday park and that they like to potter!
Only five per cent of voters said they didn't have a garden. Two per cent of these said they would like plants and flowers but three per cent said they were not green fingered.
It seems that a handful of parks don't allow owners to plant anything on their site – but do allow pot plants on decking areas. We've certainly seen lots of colour and greenery when visiting our park partners.
Over to you…
What do you make of the results? Feel free to comment in the box below.
Look out for our new community poll on our blog.