THIS POLL IS NOW CLOSED.
With winter fully upon us, we're interested to know how many of have access to your holiday park between now and March.
A growing number of parks keep their doors open over the winter period, but is yours one of them?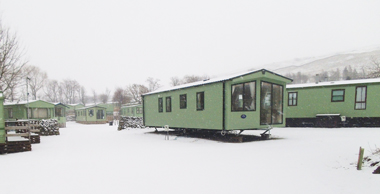 If you are able to stay on in your static caravan or lodge over the next five or so months, what's the best thing about having a winter retreat at your fingertips?
Cast your vote now by choosing one of the options to the left and remember to share your thoughts in the comment box below.
We'll announce the results and publish some of our favourite comments next month.
Remember, when leaving your caravan or lodge unoccupied this winter, to ensure you have taken caravan winterisation steps to prevent burst pipes.