THIS POLL IS NOW CLOSED.
Making a claim on your static caravan insurance isn't something you can prepare for, but if something does go wrong it's comforting to know that your policy has it covered.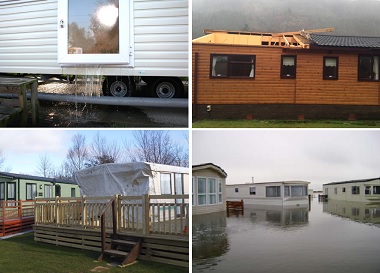 Generally speaking, static caravans and lodges are not as robust as a bricks and mortar homes and are therefore more susceptible to damage from extreme weather such as storm, flood and freezing conditions. In certain cases units can be destroyed and written off, which is why specialist insurance cover features such as; debris removal of the damaged caravan, re-connection and resitting of a new caravan, ground rent to reimburse site fees for the period you are left without access to your caravan, and even new for old cover, can come in very hand indeed.
Also with many units left unoccupied for much of the year, they can be targeted by thieves who break in to steal contents.
This month we're keen to hear about your claims stories. Have you ever made a claim on a static caravan or holiday lodge insurance policy? To cast your vote, simply choose from the claim options to the left.
And don't forget to tell us more about the claim in the comments box below.