Winter is around the corner and if you're holiday park is closing, then you're going to need to drain down your static caravan or lodge water system.
It's a condition of our static caravan and holiday lodge insurance policy that you have to drain down your property between November 1st and March 15th when your park is closed to prevent costly frost damage, including burst pipes.
Floë Induratec 868 automated drain down system
We take a look at the new integrated Floë Induratec 868 water drain down system, which will drain down your holiday caravan in just four minutes by using an in-built air compresser to blow any excess water out of your pipes and taps.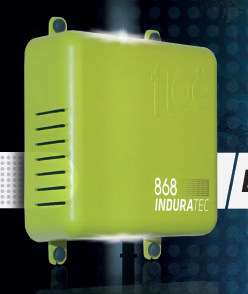 It will also cleanse your water system by removing any stale water and build-up of bacteria left lingering in the pipes, as well as cleanse the inside of the boiler heat exchanger, saving you up to 15% on gas.
The system takes around 20 minutes to fit to your static and in five easy steps your holiday caravan will be fully drained down:
Step 1: Turn off main water stopcock, unplug boiler and close all taps, making sure the system is air tight.
Step 2 : Switch on Floë 868 and it will automatically stop and restart building pressure up in the system to 15 PSI.
Step 3: Open each hot and cold tap in your static caravan individually, including the shower and outside taps, until dry and fully drained.
Step 4: Push the ball cock or float down on all toilets to push water out of the pipe, which leads to the cistern.
Step 5: Switch off Floë and leave all taps open to let air circulate
Jason Paul, of Apt innovations, invented the Floë system and said it enabled owners to take responsibility for their own property and the drain down process.
"Owners can see and measure the water they're taking out of their peoperty's water system," he said. "It also enables owners to the use their caravan more often throughout the winter by quickly winterising before they leave."
Floë is approved by the Water Regulations Advisory Scheme and the National Caravan Council.
For more information about the Floë Induratec 868 integrated drain down system or their other products visit www.keepfloeing.com where you can watch their "how to" video.