These boots are made for walking…
Get the best possible advice on walking boots and you're well on the way to finding your own perfect fit. Starting right here!
With walking listed as the top caravan holiday activity for many Leisuredays' readers, it make sense to get some good boots to help you make the most of your activities.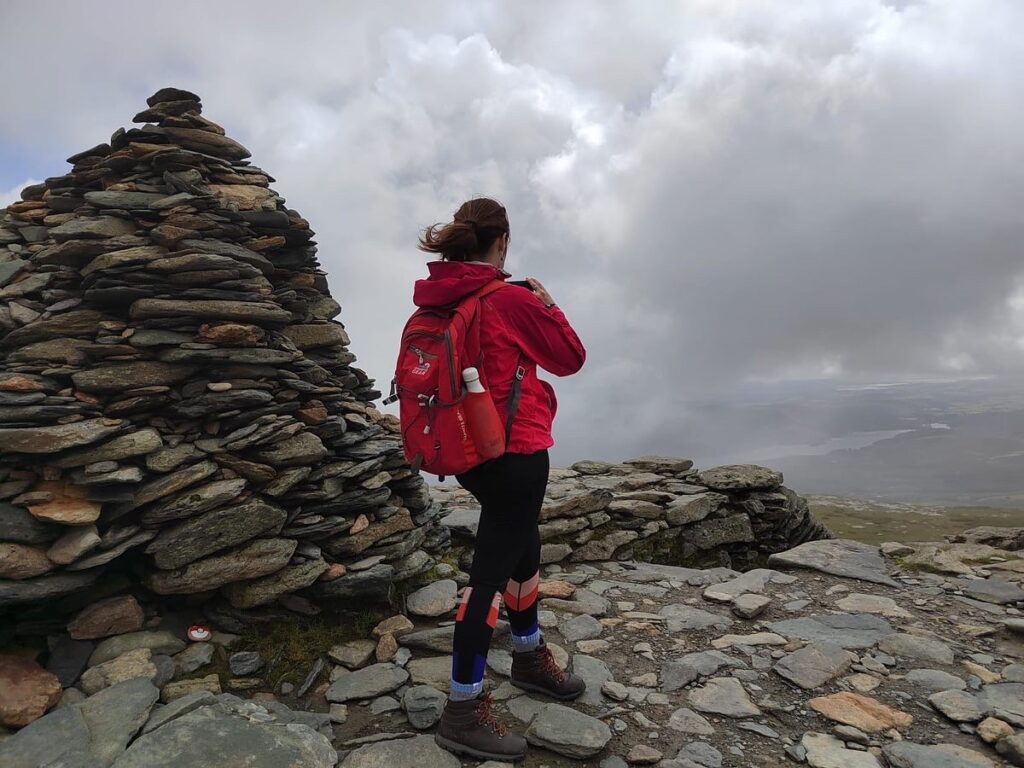 Walking boots will offer extra support when you're out walking, often over ground that is inconsistent, as well as comfort and protection from the elements – including the extremes of heat and cold, plus water.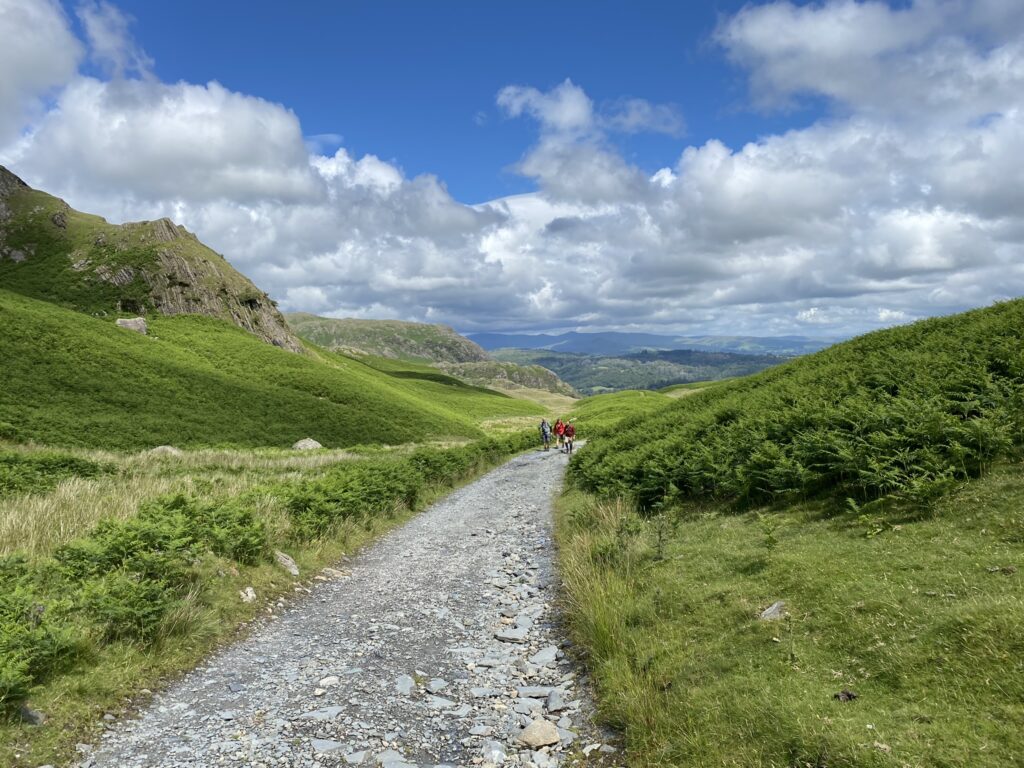 We've been out and about reviewing a series of walking boots (see below). Alternatively, if you prefer a shoe equivalent of some of the products below, look out for "low" versions.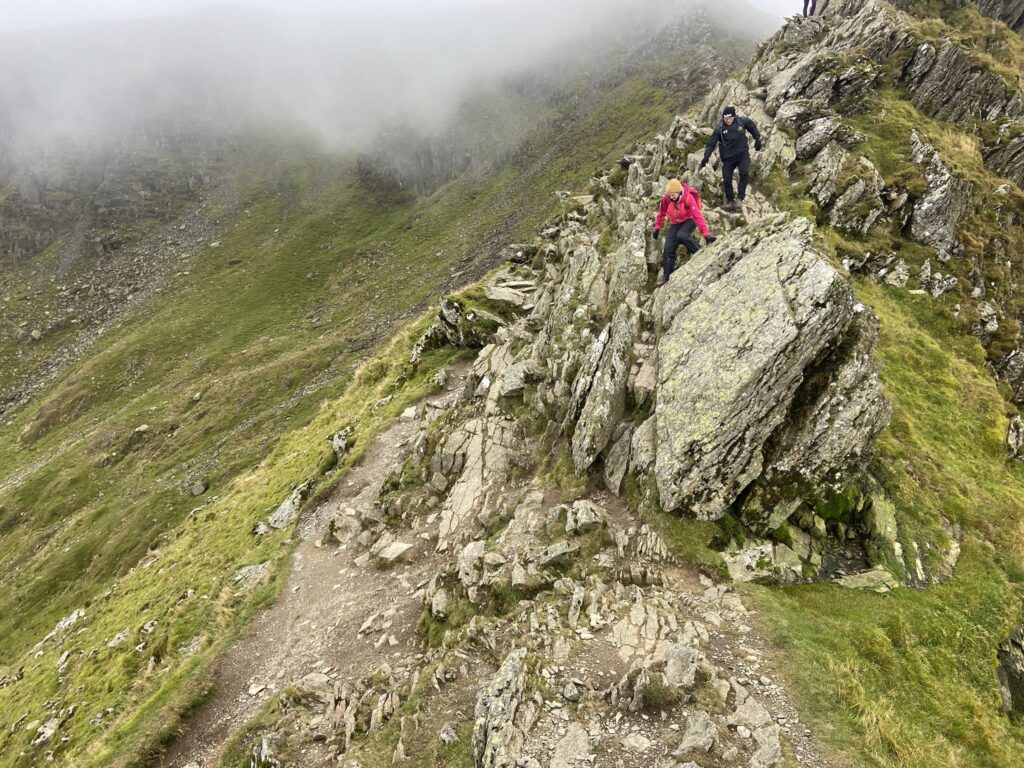 Finally, if you're taking the time to invest in a good pair of walking boots, do also make sure you have a good supply of specialist walking socks. They really do make a difference.
Top walking boots buying tips
Call in on the experts
You'll always get good advice from a specialist walking boots retailer.
Talk terrain
Where you go walking, and conditions underfoot, as well as expected distances, all have a bearing on what walking boots are going to be best for you.
Think about the time of year you go walking
Similarly, there might be particular times of the year, or indeed locations, you intend to go walking that can have an effect on your buying decisions. Boots that keep your feet cosy in the winter might prove to be too hot in warmer conditions.
Go for fully waterproof rather than water-resistant
This will guarantee you'll keep your feet dry. There's nothing worse than getting halfway around a long walk with soggy feet!
Give your toes some room and make sure they're the right fit
Take a pair of walking socks along with you when buying walking boots. It's also worth bearing in mind your feet are likely to swell when you're walking.
When trying on a pair of boots make sure your toes aren't pressing the front of the boot. Your foot should feel secure, with no heel-lift, but your toes should have some room for movement.
If you have particularly wide or narrow feet, then look for brands which have different designs to suit your feet. Similarly, if you have low arches then look for walking boots which provide extra support in this area.
Consider the weight of the walking boots
If you're going to be doing some distance and tackling some tricky terrain, you'll want a durable boot but nothing too heavy on the legs and your feet.
Try different brands
Try on boots from different manufacturers before you buy
Decide if you want leather or fabric walking boots
Leather walking boots might be a bit bulkier and heavier than fabric walking boots, as well as take a bit of breaking in. But they look smarter, will mould to your feet over time and will stand the test of time. They're often more durable and should last for miles and miles and miles but make sure you look after the leather and keep it well treated.
Carefully look at design features
Check things like where the boot is made – Europe is usually best for European wearers etc. Also, things like lacing styles and the cut or height of the boot on the ankle might impact which walking boot you buy.
Wear your boots or shoes around the house before taking them on a walk
It's crucial that you make sure your walking boots fit perfectly, so wearing them around the house first allows you to make sure you've made the right choice and gives you the opportunity to return them if they aren't quite right.
Here we take a look at seven pairs of walking boots from a range of different manufacturers and put six to the test…
Star Player 1
Berghaus Expeditor Trek 2.0
A strong seller from Berghaus. Instant, reassuring comfort is what you get when you try on a pair of Berghaus Expeditors. They'll perform in most conditions, too, thanks to features like the waterproof lining and an upper that combines suede and mesh thread, for breathability.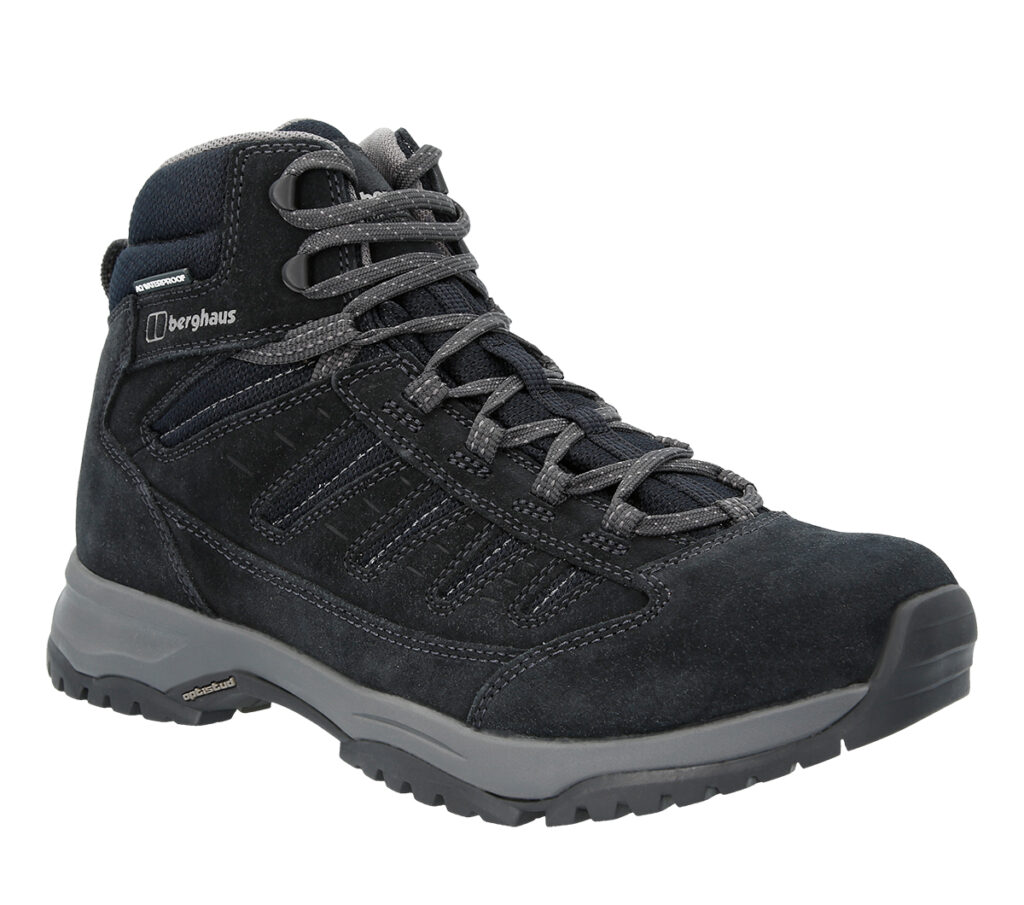 There's good support, too, thanks to an EVA midsole and a footbed from another specialist maker, Ortholite. Plus, there's plenty of soft padding to the tongue and around the ankle area, while the sole has fairly deep lugs for good grip.
Typical weight is 1.01kg for a pair of men's size nines.
Key features Suede upper, men's and women's offerings (7-12 and 4-8, including half sizes)
Tester's notes Great value… instantly comfortable… have worn these extensively over various terrains, mainly dog walking, for some six months now without any problem… perfect everyday walking boot that's hard to fault at the price.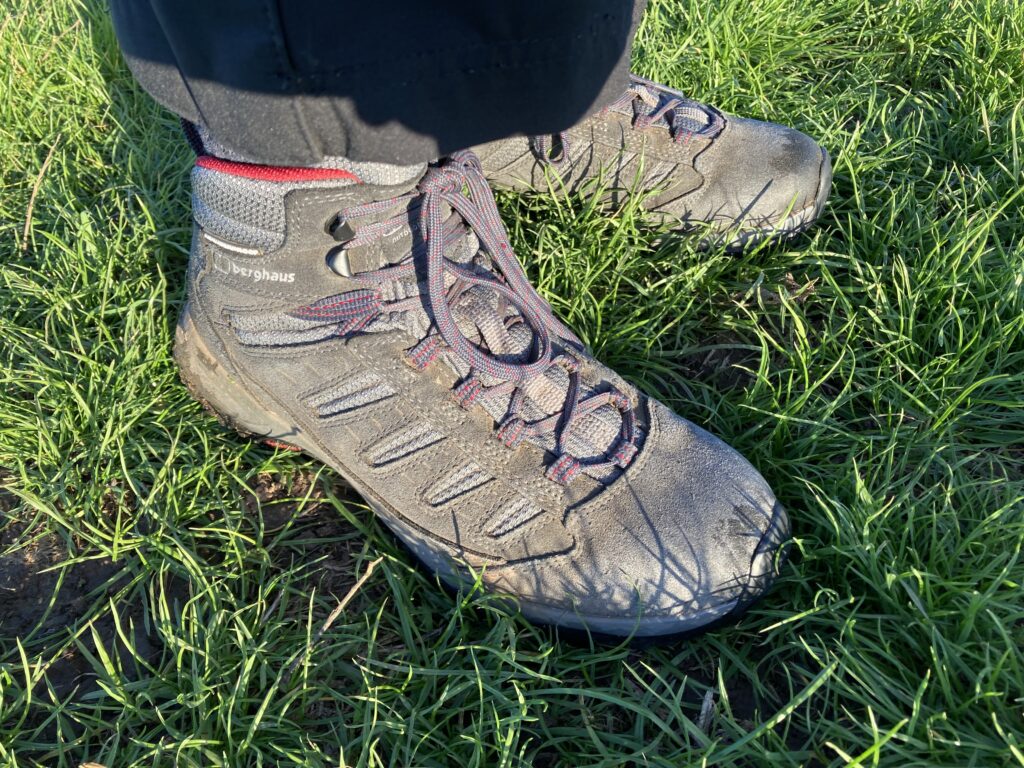 Expect to pay £110
We have a pair of these boots to giveaway courtesy of Berghaus. Click here to enter
Star Player 2
Craghoppers Trek
A classic leather trekking boot style that Craghoppers says is designed for three-season use. Vibram is renowned worldwide as a specialist maker of soles for walking boots, and that's what features here.
The outsole here is just that little bit firmer, which means better support over rougher terrains.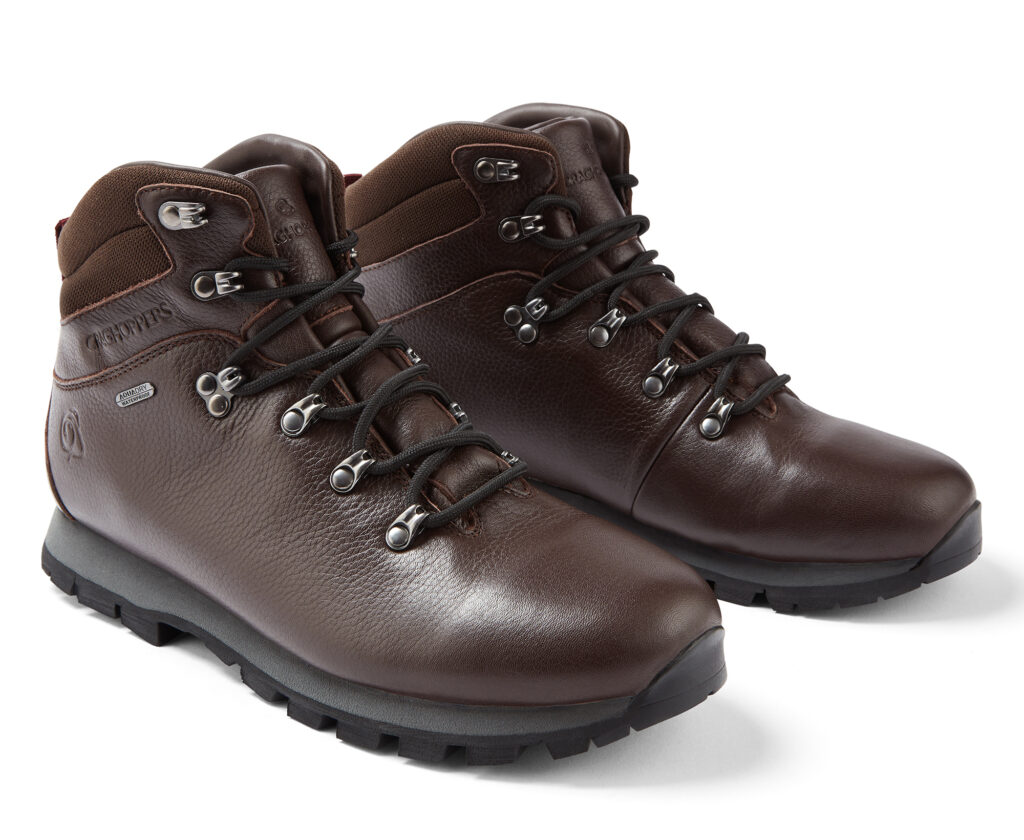 The midsole supplements this. It has a nylon shank running through it to give extra rigidity – both torsional (i.e. twisting) and longitudinal. The sole also features a heel brace, for optimal grip when you're walking downhill.
Comfort includes a padded ankle collar, an open cell foam footbed that also wick away any unwanted moisture,
These boots are also leather lined, while the lacing is a classic style – called ghillie – featuring metal D-rings.
Waterproofing comes from an AquaDry membrane that's "flame laminated", a particularly eco-friendly application, according to Craghoppers.
It's in UK sizes 3-13, including some halves.
That price below is the normal one – but it was actually down to £97.50 at the time of writing. It also includes a second pair of laces, in an alternative colour.
Key features Vibram sole, full-grain tumbled leather (1.4mm) upper (including tongue), EVA midsole, Nosilife anti-insect treatment, guaranteed for life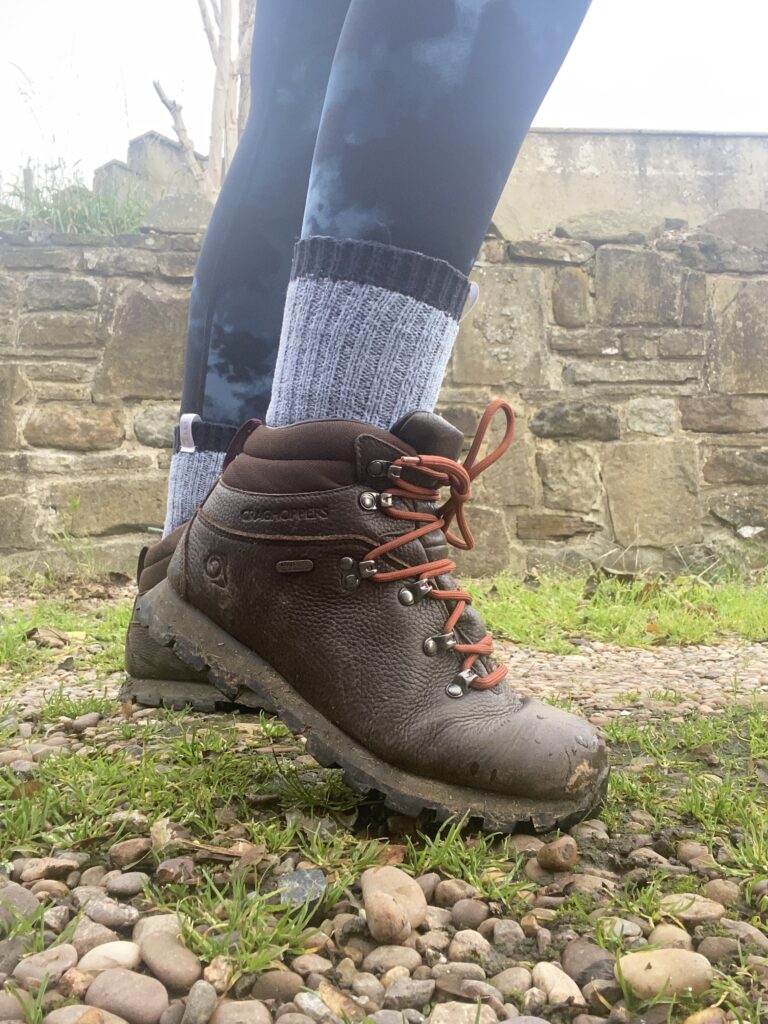 Tester's notes: Very comfortable with a great cushioning underfoot and support around the ankle. Lots of flex in the sole over rough mountainous terrains and performed well on long hikes as well as over rocky terrain across Striding Edge at Helvellyn. Sizing runs a bit small, they were very snug, but have stayed fully waterproof over soggy ground and walking through streams. They look pretty good too!
Expect to pay £150
Star Player 3
Keen Tempo Flex WP Mid
From America, where it's known as a "cross over sneaker-hiker" because of its combination of light weight and strength – almost like a trainer with added durability for longer distance walking.
There's a waterproof and breathable membrane, supported by TPU (thermos-plastic polyurethane) overlays to cope with the worst of weather conditions, while features such as the rubber tip at the front of the sole add to the overall ruggedness as well as offering extra protection.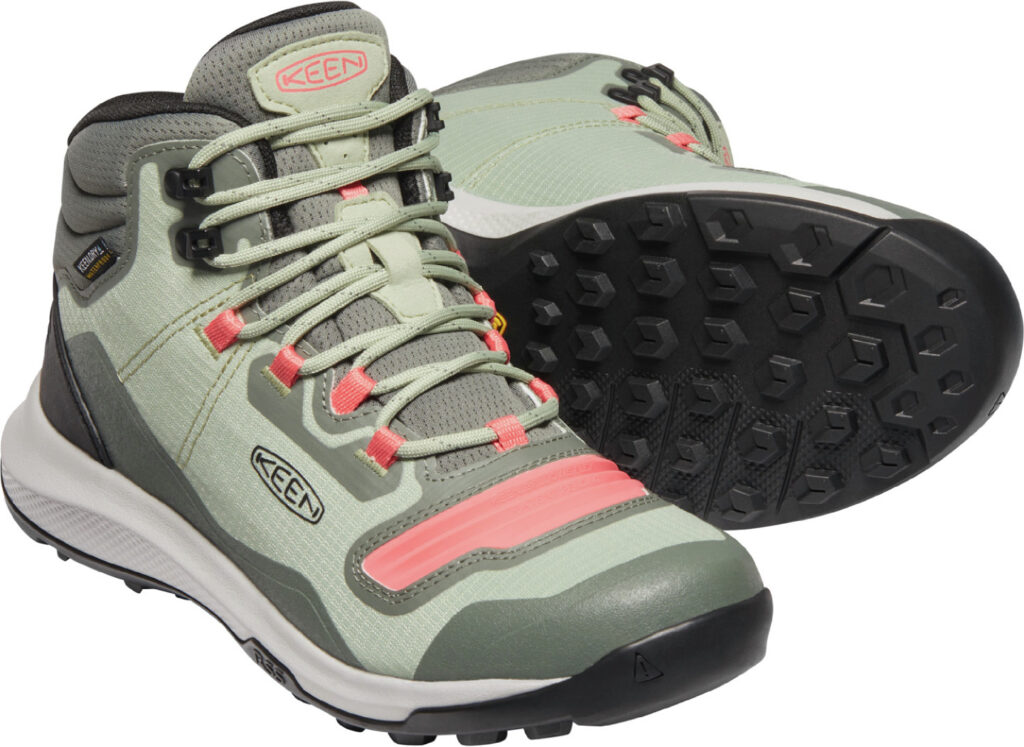 Another key feature here is Keen.Bellows Flex, built in to the upper to give a blend of bendiness and support, also offering a cushion against typical wear and tear associated with flexing.
The sole has 4mm deep multi-directional lugs to give excellent traction.
In women's sizes 2.5-9, including halves.
Key features Ripstop mesh upper, recycled PET plastic, PVC-free water repellency, anti-odour treatment, padded tongue and collar, choice of colours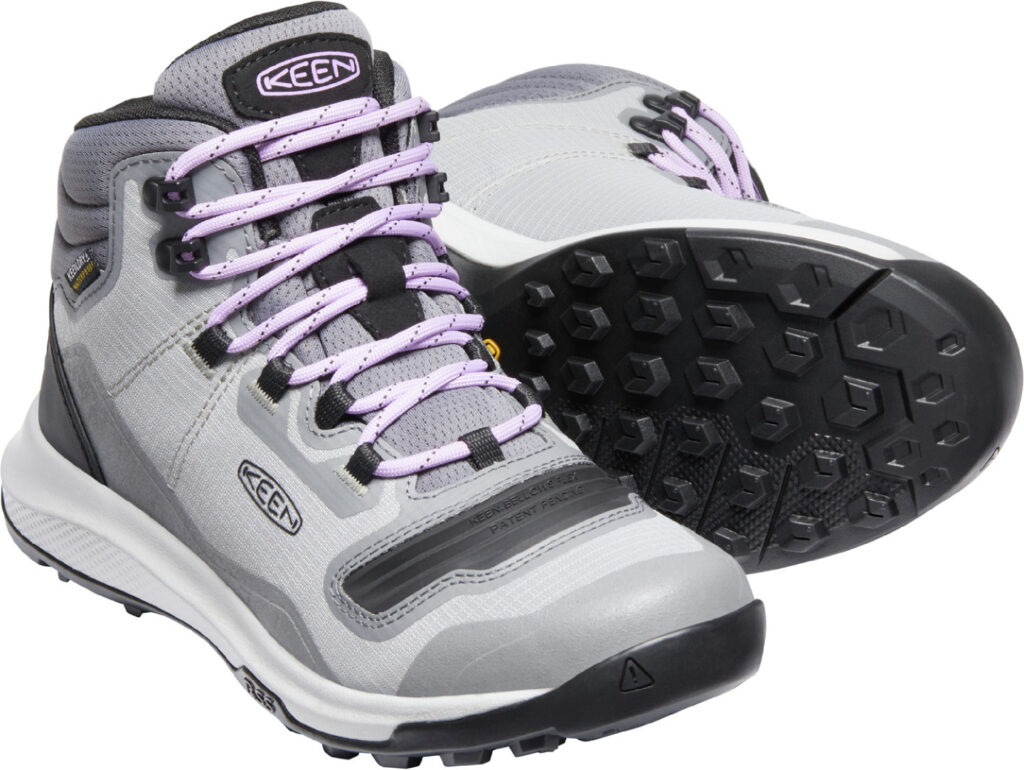 Tester's notes The women's Mid version really is instantly comfortable and very lightweight. I'm normally a runner, so I appreciate the extra support a boot like this can give. Also, these have proved comfortable enough to be worn all day.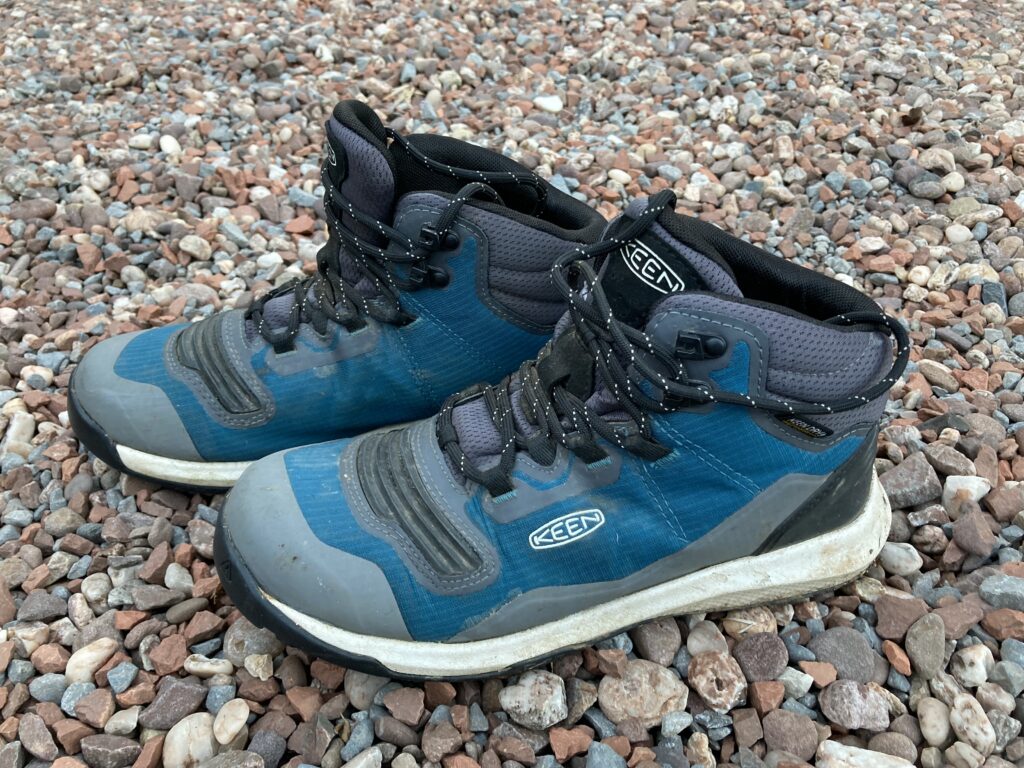 Expect to pay £135
Star Player 4
AKU Tribute II GTX
They know a thing or two about making walking boots in Italy and this is a great example. Designed for anything up to mid-mountain use, this is a tough boot
The Vibram sole is exclusive to AKU, while the microporous Gore-Tex Performance Comfort membrane is a four-layer product that offers the best of breathability and waterproof worlds.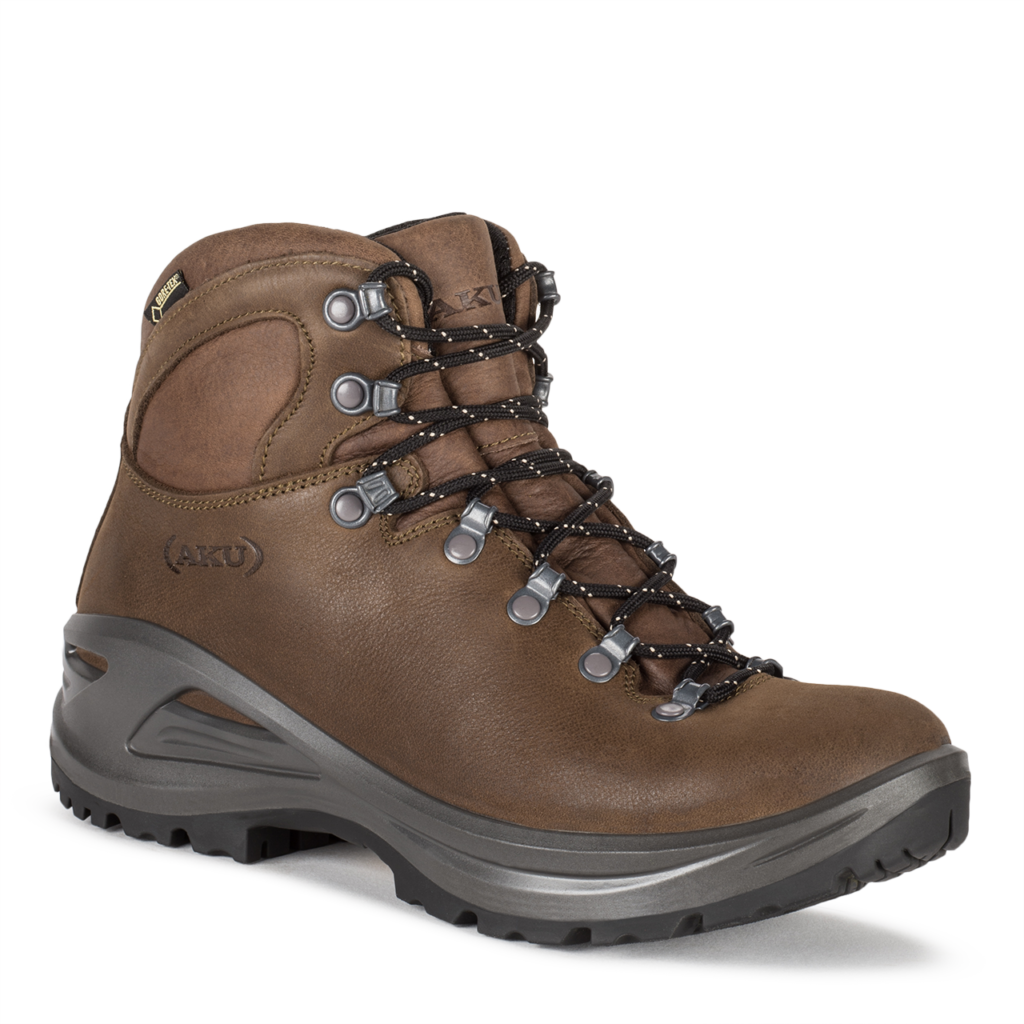 Key here also is AKU's Anatomical Fit last, designed for best performance on mountain trails with uneven ground.
Key features Full-grain leather upper (2mm), Gore-Tex membrane, Vibram Sendera outsole, injected polyurethane midsole, medium stiff TPU last, removable EVA footbed
Tester's notes Comfortable, stylish, durable and great for gruelling mountainous hikes or long dog walks. Didn't need any "breaking-in" and were a great fit, supportive and lightweight.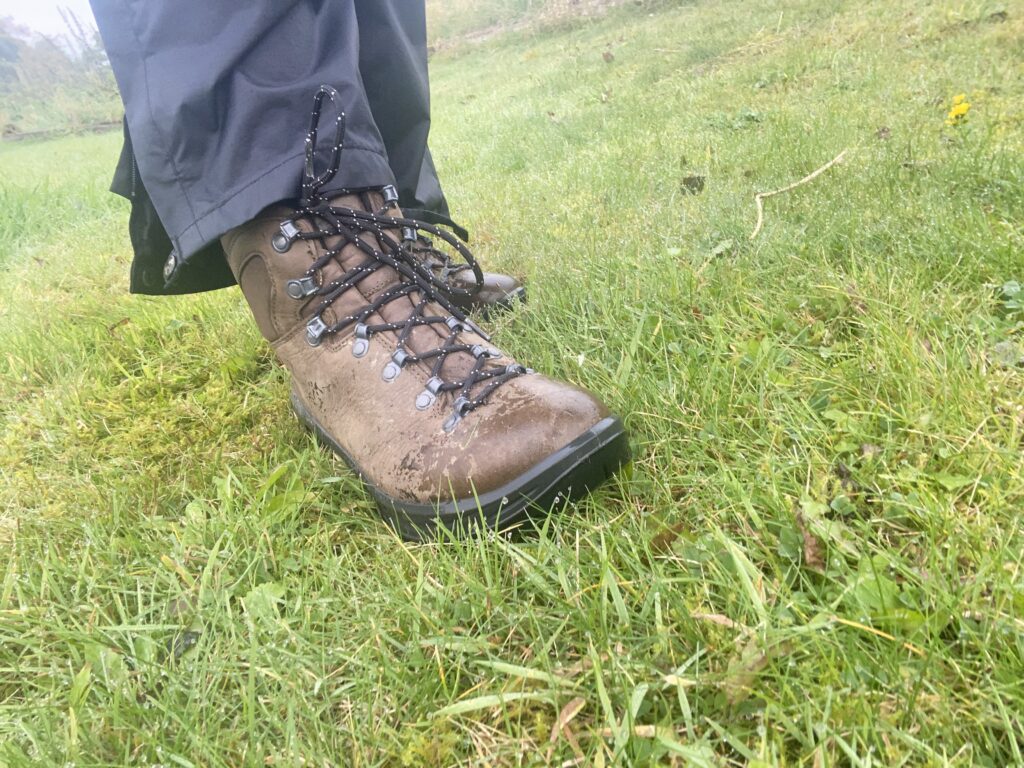 Expect to pay £180
Star Player 5
Vasque Breeze
Some 60 years of bootmaking experience has gone into the Breeze, possibly Vasque's most popular boot ever. In men's and women's versions, this is a lightweight, waterproof boot for general hiking.
Latest versions add sustainability to durability. The upper, for example, is Nubuck leather that's given extra waterproof protection (Nature Tex) as well as recycled polyester mesh and detailing. And the midsole features 20% plant-based ingredients.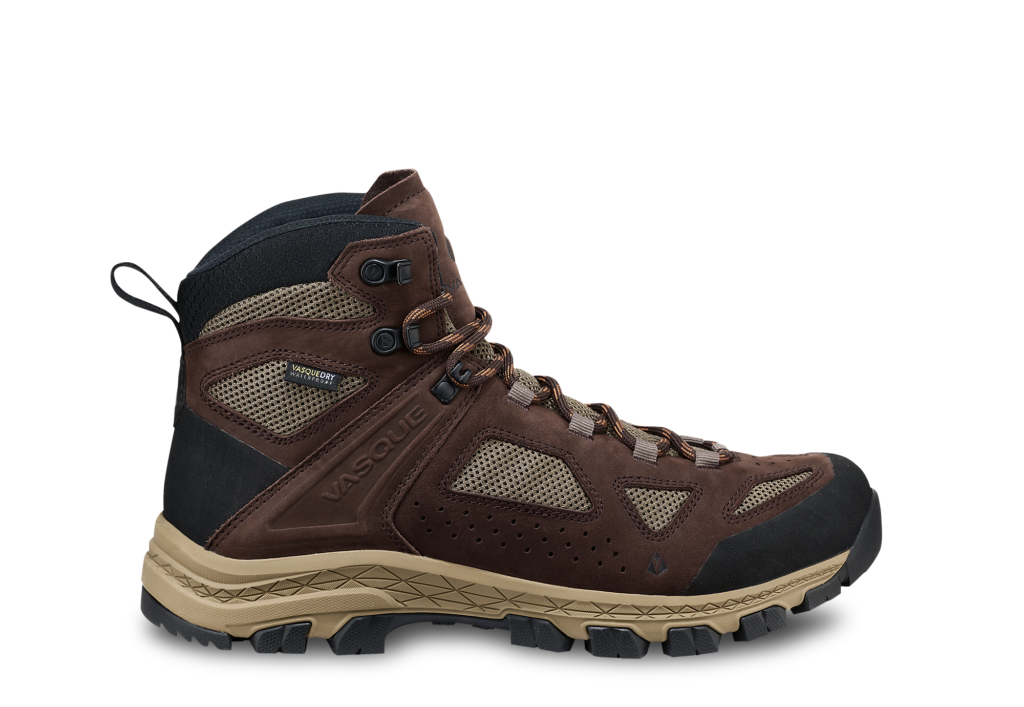 The outsole is from Vibram but exclusive to Vasque. Called Trail Strider, it's designed for optimal multi-direction traction and with features such as a heel brake for extra support when you're descending.
Key features 2.0mm Nubuck leather upper, EVA Enduralast Bio midsole, dual-density EVA footbed,
Expect to pay £140
Star Player 6
Lowa Renegade GTX Mid
Lowa made its first boots in 1923, with its top-selling Renegade brand currently celebrating its 25th anniversary, the German manufacturer reckons it's sold some 12 million Renegades so far.
Look out for special edition versions in a choice of two colourways.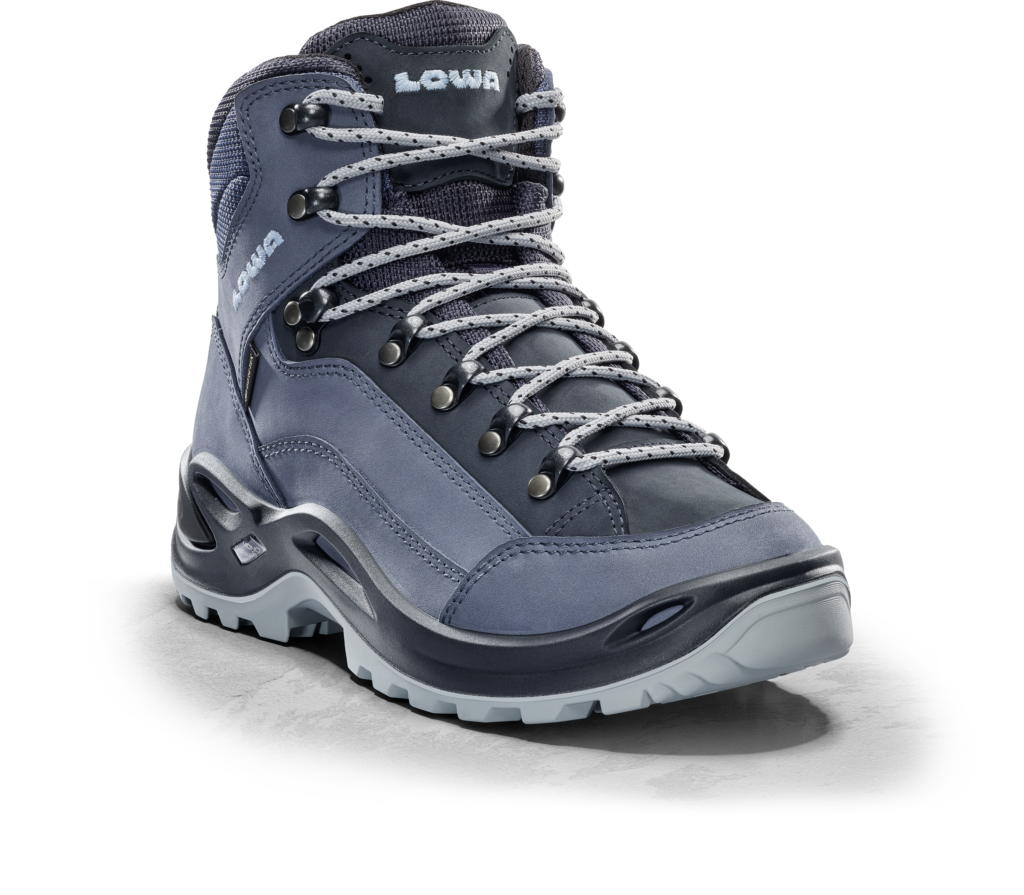 For general hiking on paths and trails, the Renegade GTX comes in a choice of standard, narrow or wide fits.
UK sizes are 6.5-15 (men's) and 2.5-10 women's.
Key features Nubuck leather multi-panel upper, Gore-Tex lining, Vibram Evo sole
Expect to pay £195
Star Player 7
Regatta Samaris II Mid
An everyday walking boot that isn't going to break the bank – especially when we found them on special offer direct from Regatta at £83.95.
Women's and men's versions of the Samaris II are available in a full spectrum of sizes as well as colour trims.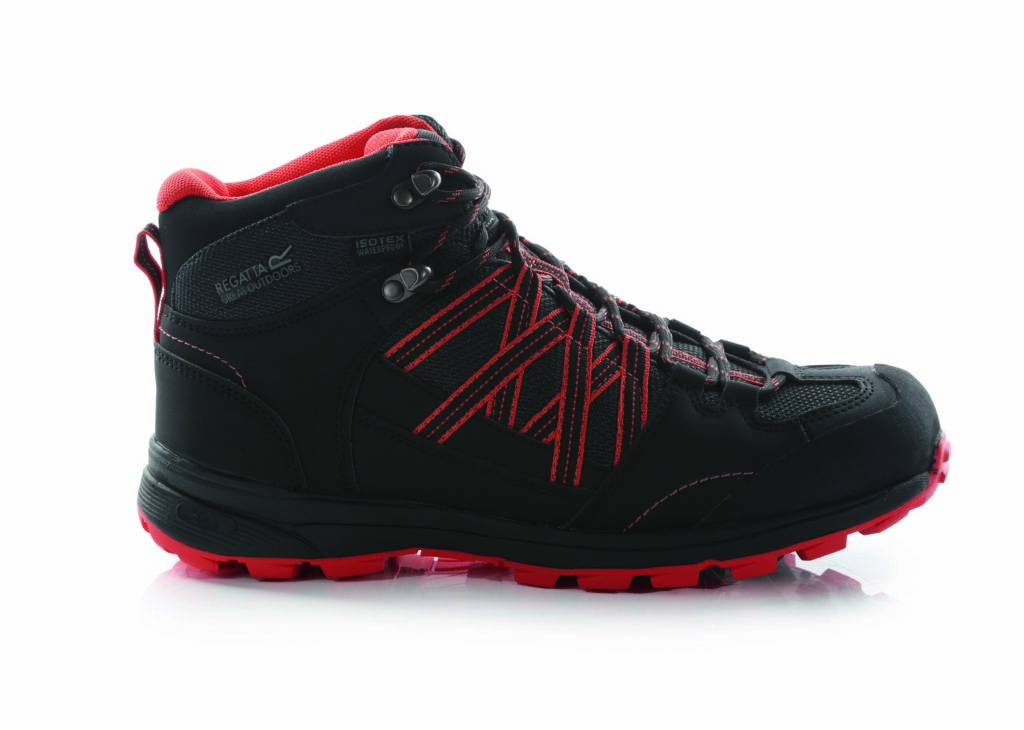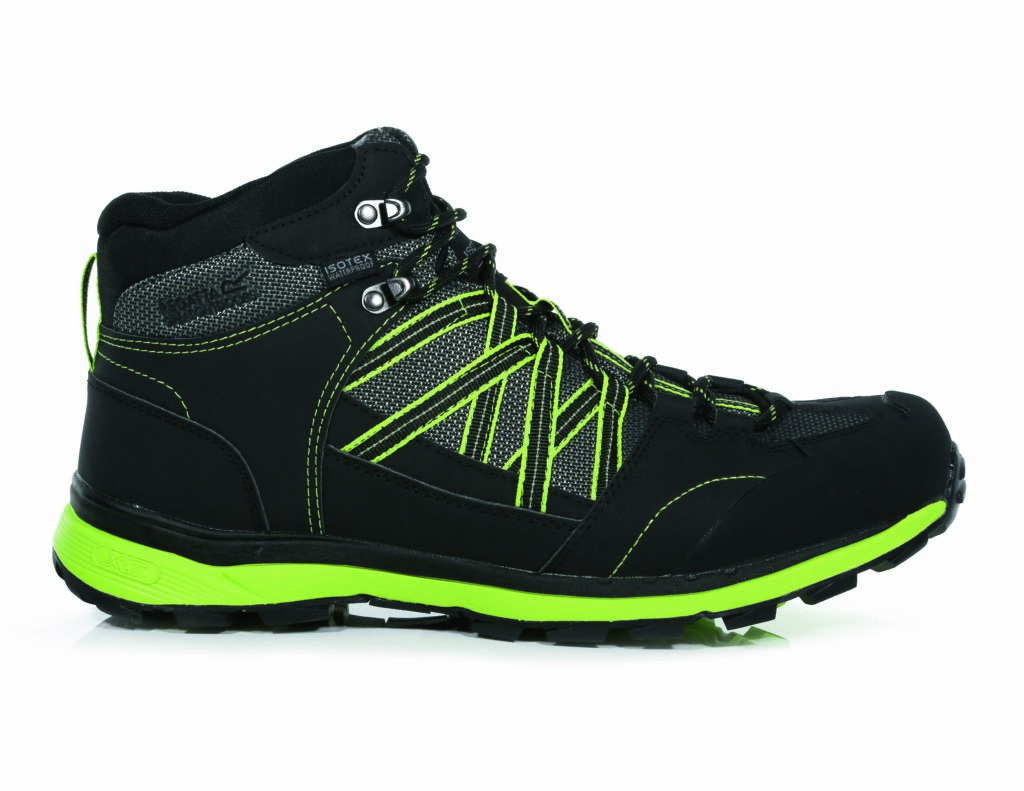 The lining is Isotex – Regatta's own windproof, waterproof and breathable membrane material – that's been seam-sealed with an internal liner. The
Key features Mesh and PU upper with Hydropel water resistance, X-LT sole, Isotex membrane, moulded EVA footbed, neoprene collar
Tester's notes I've had a pair of these in the past and they fitted the bill for easy, everyday walking. If you get the chance to try them on, you might notice extra toe space compared to some.
Expect to pay £120
Over to you…
Got any advice on walking boots you'd like to pass on to fellow Leisuredays' readers? Please feel free to add a comment below.