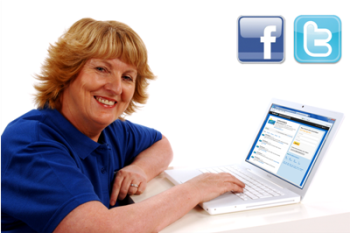 Building on the success of our hugely popular Relax Email Magazine we are now sharing our holiday home and park home reviews, top tips and advice via Facebook and Twitter too.
By following us on Facebook and Twitter you can ensure you get a sneak peak of our articles before anybody else, as the Facebook and Twitter News Feeds are instantly updated. It also gives you the chance to chat with us about the articles and ask any insurance questions you may have quickly and easily – we'd love to hear from you.
Don't worry if you're a current subscriber to the Relax E-Magazine though, as we will still be producing these as normal, and understand the reason people like the E-Newsletter is that you get all the best news and reviews in one easy to read package direct to your inbox – Joining us on Twitter or Facebook won't affect this at all.
Whatsmore, we are going to be running a very special competition very soon which will be exclusively for our Facebook and Twitter buddies, so watch this space, and get Tweeting!
Like us on Facebook: www.facebook.com/Leisuredays
Follow us on Twitter: www.twitter.com/LeisuredaysUK