It can sometimes be difficult to find your way down those narrow country lanes to your holiday park or when exploring the area when holidaying in your static caravan or lodge.
Latest sat navs and driving aids
This month, we take a look at some journey planning tools to help you find your way.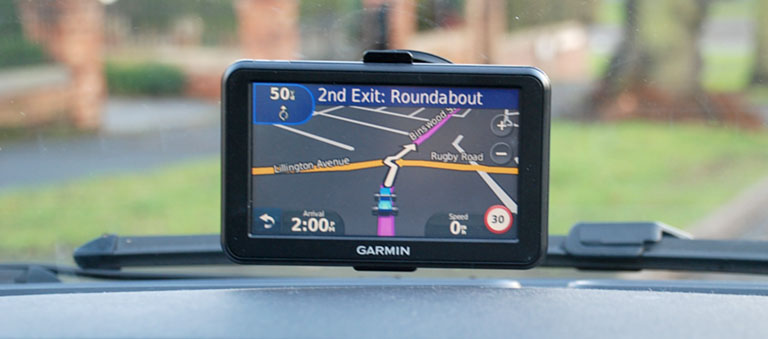 We know sat navs are popular with holiday caravan owners after our recent community poll, so here we look at some top satellite navigation systems, as well as the best in maps and travel apps.
Although sat navs are a top choice for many motorists, many do use them in combination with a map, in case of technical failure or a drop out of GPS – aka Global Positioning System.
Top tips for using a sat nav when journey planning
Opt for a sat nav with voice control to minimise how often you need to touch the screen or controls.
Choose a screen size you're comfortable with and that doesn't have you squinting to see where you're going.
Avoid programming your home address into the settings. If you're unlucky enough to have your car stolen whilst on holiday then the thieves could have quick access to your empty home too!
Always enter your final destination into the sat nav before you set off or when you're stationary with the engine turned off.
If you're using an app on your mobile phone as a sat nav, make sure it's mounted in a hands-free holder. You can use hands-free or voice command phones and sat-navs when driving, but you cannot pick up the device and you must be in full control of your vehicle. It's illegal otherwise and if you're involved in an accident or the police think you're not in control of your vehicle then you could be prosecuted for this or even careless, or dangerous driving.
Star Player 1
Tom Tom Go 5200
This top-end sat nav has a built in SIM card and Wi-Fi connectivity means the latest maps and software can be updated without a computer.
It can also connect to your mobile phone so you can make calls via hands-free voice control, receive calls or hear text messages, so you're not distracted when driving.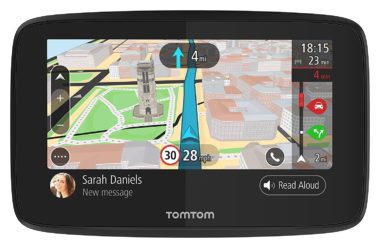 TomTom Traffic receives updates from millions of drivers, giving you accurate traffic information so you can re-route if necessary.
Key features Unlimited SIM card, worldwide maps, speed camera alerts and locations, hands-free calls and read-aloud text messages, magnetic mount.
Screen size 5inch touchscreen
Expect to pay £299.99
For more info: www.tomtom.com
Star Player 2
Garmin Drive Smart 60 LMT-D
This portable sat nav has a 6 inch screen for a good viewing experience.
Map updates for the UK and Europe are free for the lifetime of the device.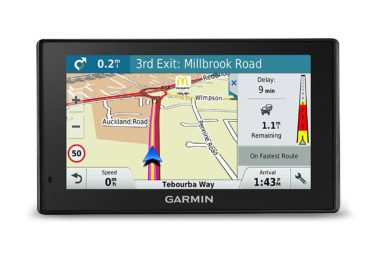 The Garmin DriveSmart Real directions gives verbal commands to your destination using landmarks, which is a lot more helpful than trying to look out for street signs. It will also warn you of changes in speed limits, such as school zones.
This sat nav can also be paired with your phone  so you can use it as a hands-free kit and the SmartLink app you can get weather updates and access your contact's addresses.
Key features Lifetime map updates, built-in lifetime traffic, voice command, lane assist and junction view, pair to Smart phone.
Screen size 6 inch
Expect to pay £259.99
For more info www.buy.garmin.com
Star Player 3
Google Maps
Many people would struggle to do their journey planning without this worldwide app, particularly if you spend lots of time on your smartphone or tablet device.
Google Maps is accessible via the internet with any mobile device and you can download routes to save mobile data and access offline, or even share them via text message, email or social media.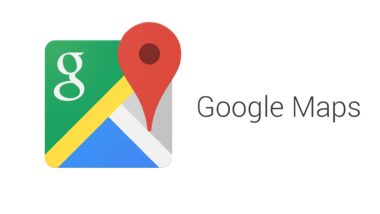 It's a completely free app and because it's widely used it can deliver fairly accurate real-time traffic information where there are hold-ups due to accidents or road works, sometimes offering alternative routes.
If you're going to use your phone as a sat nav via this app or other alternatives, such as Apple Maps or Waze, then make sure it's mounted on a suitable dashboard holder so you can use it legally and that the voice commands are activated.
One down-size is that the screen size is going to be small, dependent on your mobile device and apps like this can drain your mobile phone battery, as well as using up some of your mobile data allowance.
Key features Available on Andriod and iOS devices just search your device's app store. Worldwide maps and Free!
Expect to pay Nothing
For more info: www.support.google.com
Star Player 4
AA Road Atlas Britain
This top-selling road map is the perfect travel accessory to leave in your car for any holiday journey planning.
Not only does it come in soft back or spiral bound but it also features tourist sites with satnav friendly postcodes and symbols for caravan sites. It will never run out of power – just make sure you don't read it whilst driving!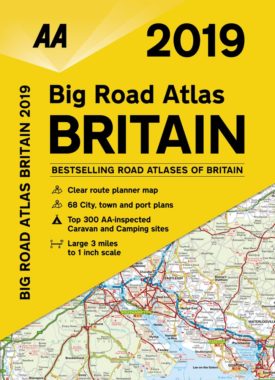 The 2019 edition is out now, which details wide minor roads, National Trust, World Heritage and English Heritage sites. Plus it shows where speed cameras are located.
Dimensions are 21.6cm x 30.5 cm.
AA Publishing says it's the UK's largest travel publisher.
Key features 328 pages, environmentally sustainable paper, 68 city/town and port plans
Expect to pay from £9.80
For more info see Amazon Big Road Atlas Britain 2019
Over to you…
Got any other devices or apps that you use and want to recommend to other holidaymakers. Please feel free to add your comments below.