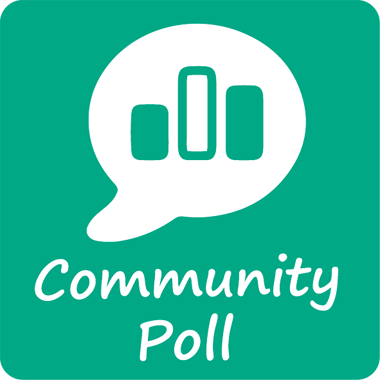 There are a lot of different things to consider when choosing a holiday lodge or static caravan park.
Price is of course a key factor but is it the number one deal-breaker?
According to you, it's not – it's third down the pecking order with only 12% of the vote!
Let's look at how the rest of you voted…
Recommendation was voted to be the least important factor getting a measly 1% of the vote.
4% of you selected 'other' and a few of you explained your answer. John Potter, for example, told us he looks for parks that are "peaceful and quiet with good rules for both adults and children".
Meanwhile Eric Butterworth and Tom Adamson agree that park fees were a major deciding factor. Tom explains, "I find it important that the site fees are reasonable – some sites are as much as £3500 per year!"
Eric echos this saying, "site fees on the Isle of Wight can be (up to) £6,000 per year!"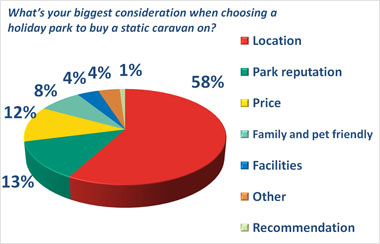 You voted park facilities in fifth place, and 8% of you told us you look for parks which are family and pet friendly.
A park's reputation is what 13% of you deem most important, but it was location, location, location that 58% of you voted your main consideration!