We have received mixed feedback on the Hay Safari Tent since publishing the article earlier this week and there's been some uncertainty over its structure.
So before you read the Q&A with creators Timm Hay and Mark Pryor, here's further information on the tent's features and the way it is constructed.
The safari tent is a solid structure with a steel frame, roof and solid walls – making it robust to all weather conditions
The tent fabric covers that covers the solid frame is waterproof, water tight, and not collapsible – it is similar to that of a side of an articulated lorry and has a 25 year guarantee
It has the luxury of a lodge inside, with the planning definition of a tent
The insulation is as good as a home, so it's warm throughout the year, and unlike most tents, will not suffer from damp penetration or mildew
There's heating in all rooms and a combi boiler fitted
Interior and exterior can be upgraded at any time as the furniture is unfixed – unlike static caravans
Advances in design and construction mean that holiday home and static caravans have evolved significantly in recent years. Because of this, it's not always easy to know what classes as a caravan, park home or lodge.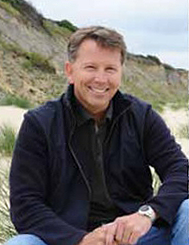 We recently sat down with Timm Hay (left) and Mark Pryor from Hay Safari, who, like other manufacturers, are finding new ways to change what's seen as a conventional holiday park home.
Together they've created the Hay Safari Tent, a structure that functions in the same way as a standard caravan but with a few key differences, not least its tent like characteristics!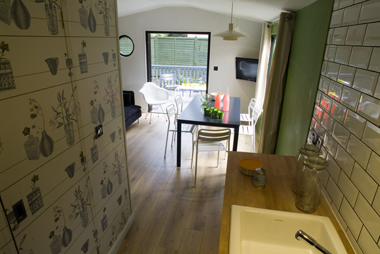 How did the idea to create the Hay Safari come about?
TH: The idea was formed about two years ago when myself and Mark teamed up on a project to come up with a tent capable of being warm, comfortable and stylish.
MP: There was an evident gap in the market for a luxury "glamping tent" built to high standard and for a retail cost between a static and a lodge.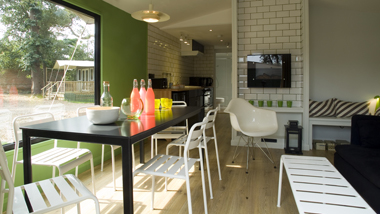 What was the thinking behind it?
TH: We wanted to develop a luxury tent that would appeal to all the family and be good for landowners. It's easier for landowners to get the planning permission they would need for a tent than they perhaps would a caravan.
MP: To provide a comfortable camping experience and give park owners opportunity to make the best return from their camping planning permissions. We hoped to combine a safari tent and prefabricated modular eco house design.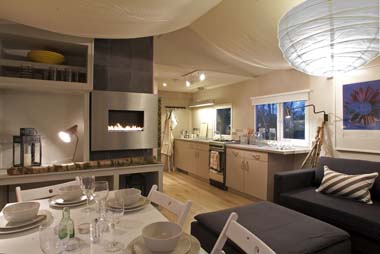 How was the development process? Any niggles or concerns?
TH: The first year was spent researching what our customers wanted, and how to develop the product to a high standard. We've since teamed up with Regal Holiday Homes Ltd, who now manufacture for us and each tent with double glazing and wc/shower built in as standard.
MP: We took many turns but Regal helped us to iron things out.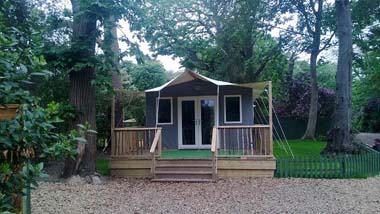 Who is the product aimed at?
MP: Principally for customers looking to hire or buy something similar to a static caravan; but also for people who like the idea of camping.
TH: People who like the idea of camping but don't want to rough it! By providing all mod cons and additions such as comfortable beds, a hot shower, wc and a plug to dry your hair, we hope to have created a product that will appeal to the masses.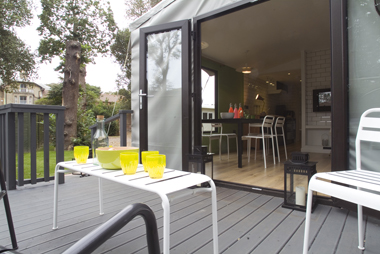 What are the tent's main selling points?
TH: It's stylish, warm, able to use all year round, and planners like them too! The Savannah (one of the tents in the Safari range) is 32' x 13", with good sized rooms, capable of sleeping up to 6 people. The interior and exterior furnishings can easily be replaced, if necessary, making it more flexible than a caravan.
MP: Low cost, furnished with normal household fittings and furniture, no fixed layout or interior decoration; and it's designed and built in the UK.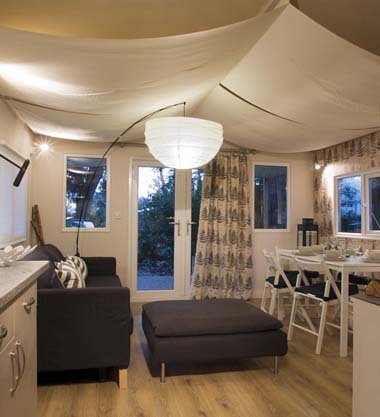 Does it do everything a standard park home/static caravan would?
MP: Yes in terms of warranties, certification and transportability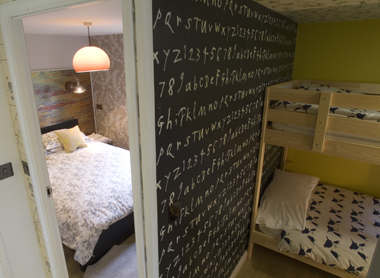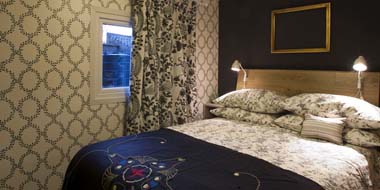 Do you have any plans to add more models to the range?
TH: We do – the product has great potential, and will grow as demand grows. Many people might want one as a home office, granny annex, or as a substitute for a beach hut.
MP: We're also looking at developing different sized models and sleeper tents too.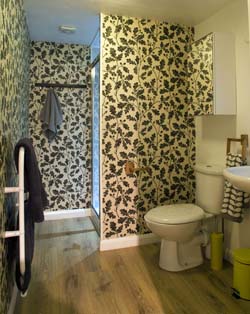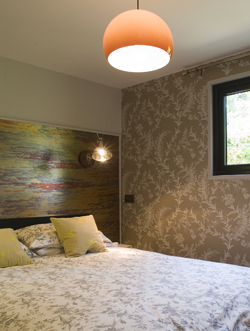 Visit www.haysafaritents.co.uk for more information.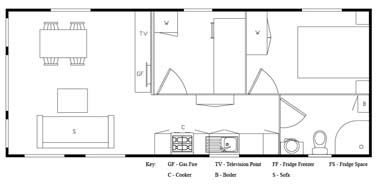 In summary: 
Hay Safari Tent
Savannah model (shown) 32ft x 13ft
Price – £29,500*
What do you think? Would you be happy to replace your static caravan or lodge with a safari tent? 
*Price includes VAT. Tent comes with 2 year warranty and is fully fitted out and ready to use. Delivery would cost extra. The price of the tent fully installed with a verandah is between £49,950 and £75,000 but can vary depending on location and Park facilities. Cost of other models may vary.