POLL NOW CLOSED – Thanks to everyone who voted
There's nothing like a few flowers and plants to brighten up a holiday park or the veranda/patio of your static caravan or lodge.
Many holiday parks are awash with colour over the Spring and summer months – but does this extend to the area outside your static or lodge?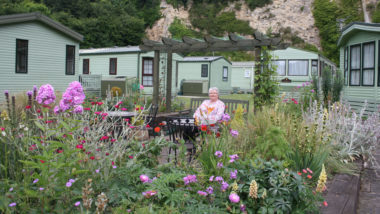 In this month's community poll we'd like to know if you have a garden area at your holiday caravan. May be you have bedding plants and flowers around the skirting of your static, or, maybe you only have room for a few pot plants? Or do you use the space for planters to try your hand at growing some herbs and vegetables?
There are a few options to choose from – even for those who are not green fingered and prefer to have a plant and flower-free caravan. Simply vote by clicking on one of the options below or choose other and leave your comment.