When it comes to cooking outdoors when on your static caravan or lodge holidays there wasn't a sure fire winner in our barbecue poll.
We asked owners in our recent poll if they like to cook on a gas or charcoal BBQ – or even stick to the indoor cooking facilities.
Here's the results…
The results were fairly evenly split, but gas was 'top of the coals' taking just over half of the votes – 51 per cent.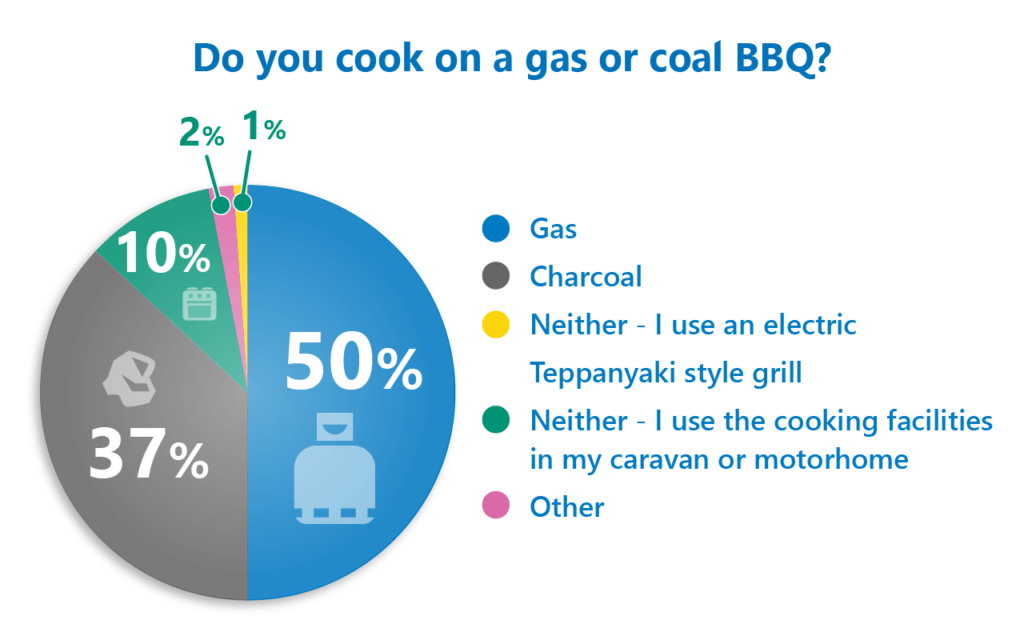 If you're in the market for a gas barbecue then be sure to read our recent gear guide and enter our prize draw for a chance to win a four burner Fire Mountain Everest gas barbecue.
The huge range of gas barbecues on the market and array of features, show how versatile you can be with your outdoor cooking grill. Plus your guaranteed to be able to get cooking within minutes of firing up a gas barbecue.
Charcoal barbecues were still popular with static caravan and lodge owners, with 37 per cent of voters opting for a cooking over hot and smoky charcoal. They might not be as quick and easy as gas but they do tend to be cheaper and will definitely give you a better char-grilled flavour.
Just nine per cent of poll voters said they didn't cook on a barbecue, but used the cooking facilities in their holiday caravan instead.
Linda Berry chose this option, because she said she finds it easier and more convenient – and more importantly you don't have to rely on the Great British weather!
Remember, whether you cook on gas or charcoal, take extra care when using a barbecue near your static caravan and remember to stow it away during the winter months, particularly during stormy weather.
Over to you…
Let us know what you make of the results in the comments box below.