Our fundraising money has paid for three specialist night vision helmets for the Yorkshire Air Ambulance aircrew.
Last year we raised £6,000 for the "angels in the sky" and the charity has used this money to buy a set of helmets, which are specially designed to fit their night new vision goggles.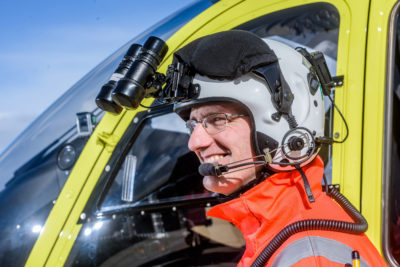 We donate £2 to Yorkshire Air Ambulance for every new Gadget and Leisure and Home Emergency policy we sell to our customers. A team of 10 staff also ran in the Leeds 10k last year to boost our fundraising even more.
Caravan Guard Associate Director, Laura Wilby, said the staff were delighted to have funded the helmets to help the aircrew in their efforts to fly longer and become night-capable.
The charity recently bought two state-of-the-art night capable helicopters (Airbus H145's) and has used sponsorship and donated monies to buy the night vision goggles they need, so they can save more lives by being able to fly in the skies for more hours.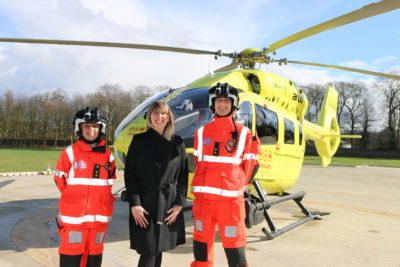 "We're thrilled to play our part in helping the charity with its life-saving service across Yorkshire," said Laura (pictured centre above). "We know the helmets will make a real difference to their medical team and residents and visitors to Yorkshire."
Yorkshire Air Ambulance needs to raise £12,000 every day to keep its helicopters flying. The charity serves 5 million people across Yorkshire, attending on average, more than 1,000 incidents a year.
Kerry Garner, regional fundraising manager for Yorkshire Air Ambulance, said: "Caravan Guard and Leisuredays have been great supporters of the YAA for a number of years now and we're very grateful for their generous support.  The helmets are an extremely vital piece of kit that our paramedics and pilots wear on every mission and Caravan Guard and Leisuredays have generously helped provide these for us – we would like to thank them sincerely."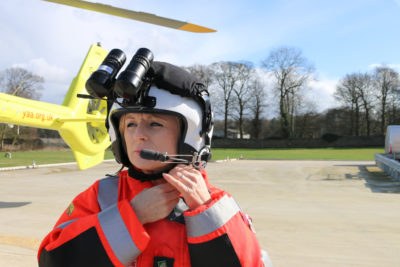 Caravan Guard and Leisuredays has a strong commitment to supporting a number of chosen local and national charities. The company hopes to continue to encourage more of their static caravan, lodge and park home customers to take out their Home Emergency and Gadget and Leisure policies so even more money can be raised for Yorkshire Air Ambulance by August.
To donate to Yorkshire Air Ambulance visit www.yaa.org.uk/donate/