Static caravan and lodge owners are prepared to travel hundreds of miles to enjoy their chosen holiday park.
In our recent poll we asked owners how far they travel to get to their holiday park and were amazed at the distances some people are prepared to go. Although for many, they travel far to enjoy peace and quiet, beautiful views, coastal surroundings and even golf!
Here's the results…
A 50 to 100 mile journey cruised into the top spot gaining a huge 45 per cent of the votes, with many owners commenting that they wanted to be able to get to their holiday park within one to two hours. Many also consider the journey as part of the holiday or don't mind being stuck in traffic as the holiday location and caravan is always worth waiting for!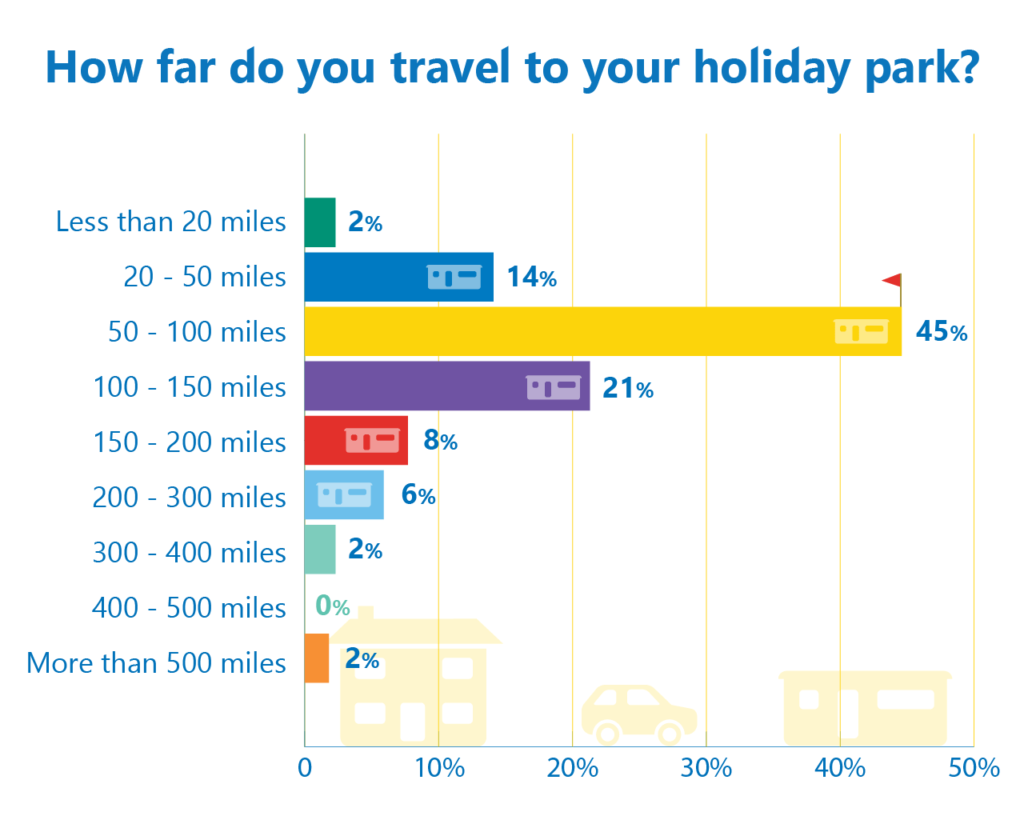 Twenty one per cent of voters travel between 100 to 150 miles, making it the second most popular distance, and 14 per cent were in favour of a much shorter 20 to 50 mile road trip.
Fewer static caravan owners are prepared to travel far and wide to get to their little piece of paradise, with six percent travelling 200-300 miles and just two per cent travelling up to 400 miles or more than 500 miles!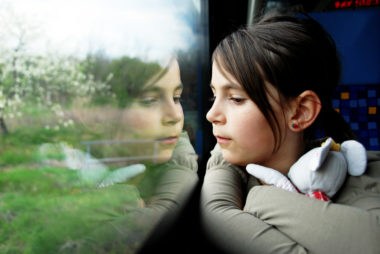 But John Jackson travels from his home in the Netherlands to their holiday caravan in Lancashire, close to the Lake District and Bob Howard travels all the way from Cambridge to Argyll!
Ann Gale also travels 600 miles to north of Inverness because it's quiet and peaceful with lovely clean air.
Your comments…
We loved reading your comments about how far some of you are prepared to travel to your holiday park, with some of comparing time on the UK roads to hours spent in airports.
Karen Howell has a 200 mile journey to her caravan in Cornwall.
"The peace and tranquility when we get there is worth the drive," she said. "We've even done it for just one night!"
Keith Lewis lives and works in Bedfordshire and found their perfect static caravan and park in Kent.
"It's 120 miles (approx two hours) to get there, but it's worth it, and if we'd bought a holiday home in France or Spain we'd be a minimum of four hours in airports and travelling," he commented.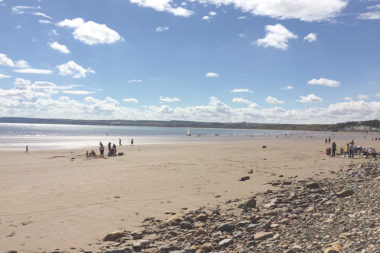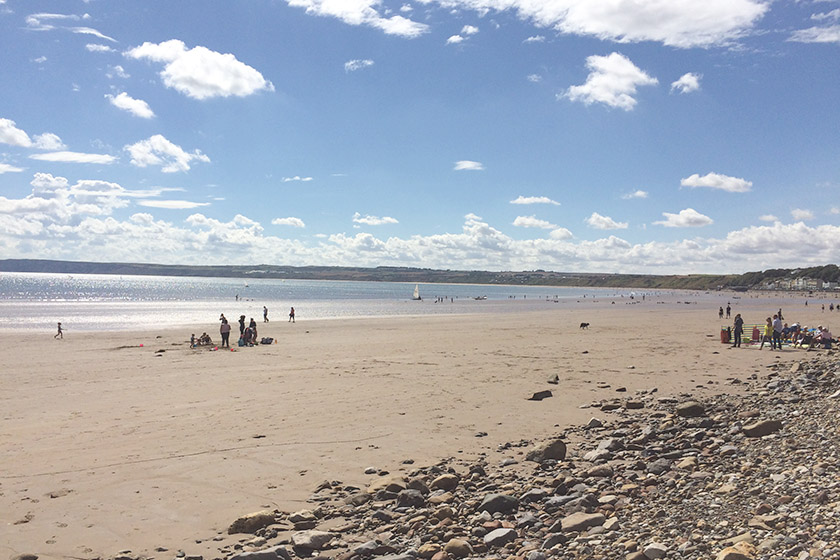 Jeffrey Willey doesn't travel as far as he wants to stay in his home county – Yorkshire: "We travel 72 miles to this headland. It's easy to get to and relaxing – just the way we like it – plus we can travel up or down the coast easily," he said. "We're still in Yorkshire – that's the best county for us. Gone are the days of waiting in airports – just relax in Yorkshire."
Graham Steel has a shorter 54 mile hop to their static caravan near St Andrews, in Fife.
"Lovely location in a beautiful area," he said. "Who could ask for more? My spouse and I try to get there as often as possible."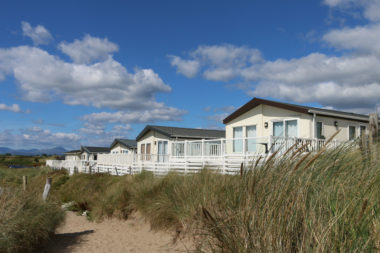 Lynn Taylor travels about 80 miles to their static caravan at Cardigan Bay, in North Wales.
"The journey takes two hours, but it's through beautiful Wales and the journey is part of the holiday," she added.
Wayne Osborne doesn't mind the journey either: "We love Somerset and are very happy to travel down to our static van from our home in Nottingham. The M42 and M5 can each be a pain but it's worth it to get down to the Somerset coast and relax. It's what we bought the static for."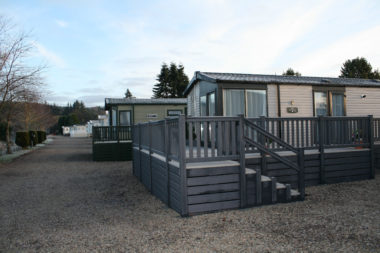 Brian Yell also travels more than 200 miles from Liverpool to Portpatrick in Scotland!
"It's a bit of a hike but is well worth the effort to reach our caravan on Sunnymeade Caravan Park," he added.
Thanks to everyone who voted and left a comment.