Many static caravan and lodge owners might have locked up their units for the winter period, but our latest poll showed that they're not out of sight, out of mind!
Our poll results reveal that many owners have been checking on the holiday caravan this winter – even if they weren't able to stay there.
Here's the results…
More than 300 readers voted in our January 'winter checks' poll, and a huge 68 per cent said they'd checked on their caravan or lodge over the winter months.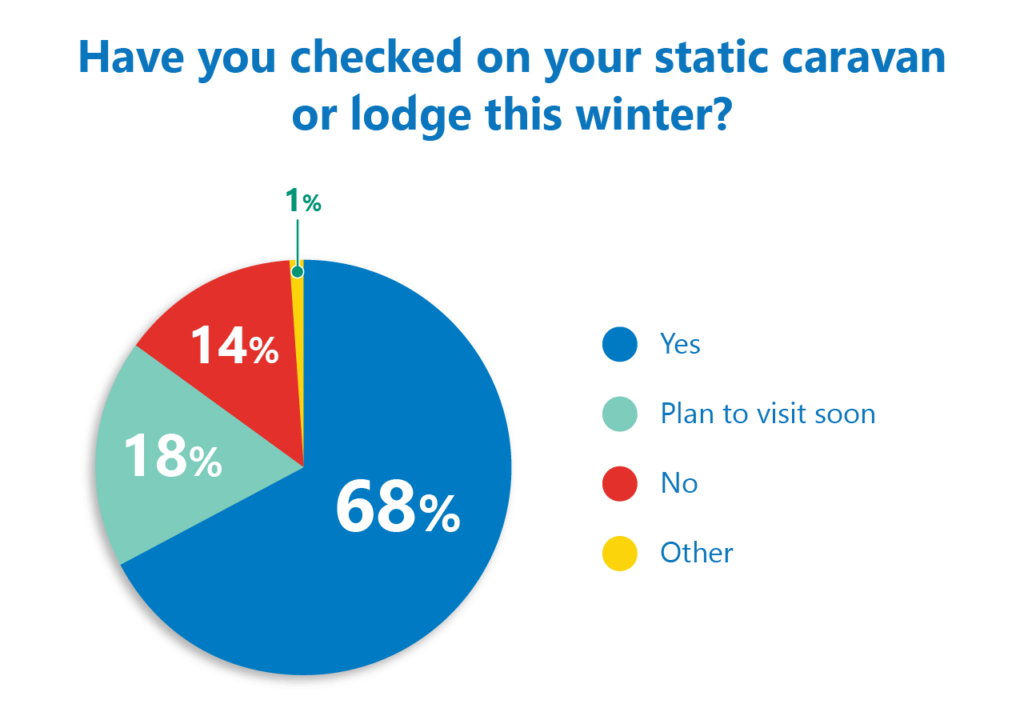 Eighteen per cent said they planned to visit soon and just 14 per cent said they hadn't checked on their holiday caravan at all.
The results show just how important many owners feel it is to make sure everything's okay in the colder, wetter month's by checking for any damage from the weather, vermin or any other unwanted guests, like damp.
It's always good to give your caravan or lodge a good airing during the winter months and to pay a visit after a spate of bad weather to inspect seams, seals, roofs, skylights or side panels. Even if your park is closed, they might allow you onto site during the daytime to access your caravan or lodge, even if you can't actually stay in it overnight.
Your comments…
We only had one comment from Barbara Firman, who told us that her friend, who lives opposite, checks her lodge regularly.
Thanks to everyone who voted and feel free to share any tips on checking your holiday caravan in winter. And don't forget to vote in this month's cleaning poll.