POLL NOW CLOSED – Thanks to everyone who voted.
If you love eating or relaxing outdoors then having a veranda and decking added to your static caravan or holiday lodge will be a must.
Nowadays, caravan deckings and verandas come in all shapes, sizes, materials, even colours, and can increase your holiday space by 50 per cent or more. If you've got a large family or pets this can make a huge difference to your holiday time. And what better way to relax in the evening with a drink on the deck!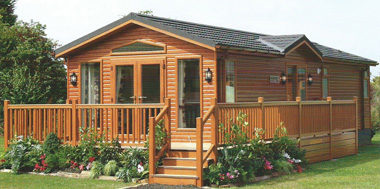 Caravan verandas are also often designed to seamlessly match your holiday caravan and can include all manner of extras such, as balustrades, steps and even bench seating.
In our latest poll, we simply ask the question: Do you have a veranda or decking on your static caravan or lodge?
[poll id="44″]
And feel free to share more about the type of decking you might have on your holiday caravan and if it's just at the front, back or around the sides, as well as what kind of material it's made of and what you use it for.
We'll report back the results in July.