When buying a static caravan or holiday lodge there's a multitude of claddings and colours available.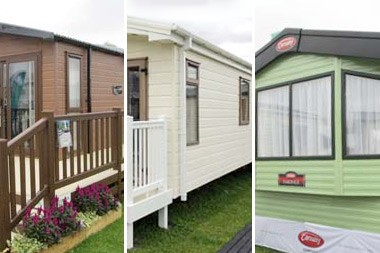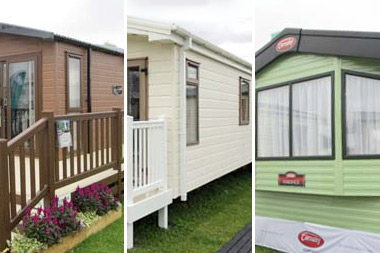 So, in our latest community poll, we were interested to find out what your caravan or lodge exterior walls are made of. Hundreds of you voted, but which material came out top?
Let's find out how you voted…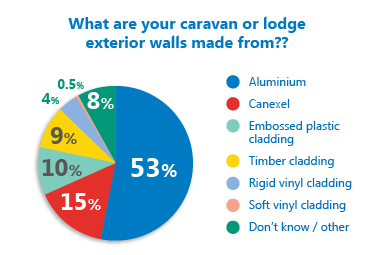 Although there's a variety of materials to choose from, it was no real surprise that aluminium cladding came out top with 53% of the votes.
Second place in the exterior selections was a really close call but Canexel secured 15% of the votes. This was followed closely by embossed plastic cladding with 10%.
Timber cladding wasn't very popular with just 9% opting for this for their caravan exterior.
Here's what some of you had to say….
"I have timber on my Pemberton Abingdon Lodge and the quality is appalling. Avoid it like the plague," said Mike.
Anthony Horrell also commented: "When new they look solid and desirable but we find that they become subject to leakage of resin making the appearance unsightly and requiring much hard work at cost to rectify. We feel that if the timber had been kiln dried before any further treatment this problem could have been overcome."
Do you agree with the unanimous verdict?
We love to hear your comments. Please share your thoughts below