It looks like many of you are itching to get back to your static caravan or lodge and will be waiting for the gates of your holiday park to swing open in the Spring!
In our latest poll we wanted to find out when your first visit to your static caravan or lodge would be in 2016.
Let's see how you voted…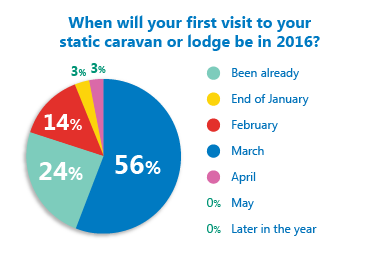 The majority of you (56%) voted for March – as soon as the holiday park re-opens for the new season – and it can't come soon enough!
Richard Card can't wait: "We only bought our first static caravan in November and can't wait for our first outings there to begin in March," he said. "It's on the Norfolk coast and we've named it 'The Hide'. We plan to spend at least three or four days there every other week through to October/November."
Carole also can't wait to re-open her 'van in March and go to her favourite bolt hole with the dog – the dog can't wait either!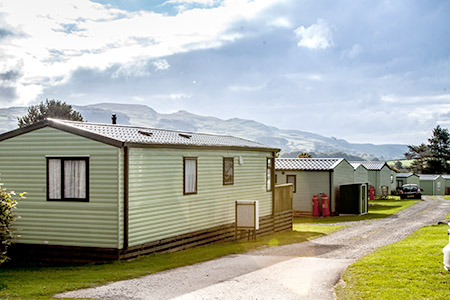 Many have already visited their static caravan or lodge with 24 per cent of the votes, to either check everything's okay or, showing that some holiday parks are remaining open throughout the winter months – giving you more time to relax and live the dream!
Les Higginbottom said:"Went to check all ok at the 'van, second Sunday in January. Can't stay overnight but had a great day and a good walk. Roll on 1st March."
Keith and Pat Dorbon visit the van every week to water the plants and make sure all is okay. "We can't wait for the 1st of March!" they commented.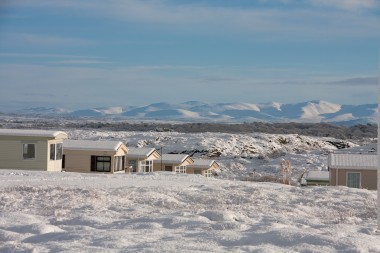 February came third in the voting with 14 per cent opting to brave the cold weather but snuggle up in their holiday caravan – or to get it ready for March.
Debbie Marshall was one of those visiting this month.
"We'll be visiting in February to see our new re-upholstery being carried out and the new patio BBQ area being laid at the end of our veranda. Give our girl a nice spring clean ready for March 1st. Can't wait."
What do you make of the results?
Have your say using the comment box below.