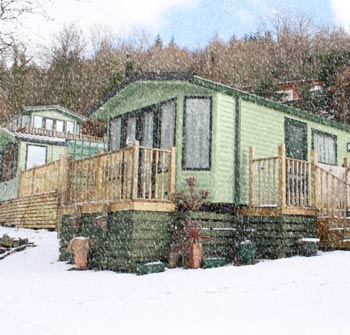 The results are in from our poll to find out how our readers handle preparing their static caravan for winter, with the majority of people opting to drain down their static themselves (54%) or get their park to do it instead (29%).
Very few people (a total of 3%) choose not to drain down, or don't know what it means, which is great news as static caravans left to their own devices over winter are at huge risk of frozen or burst pipes which can cause severe damage, particularly if not discovered straight away.
Here's the results of the poll: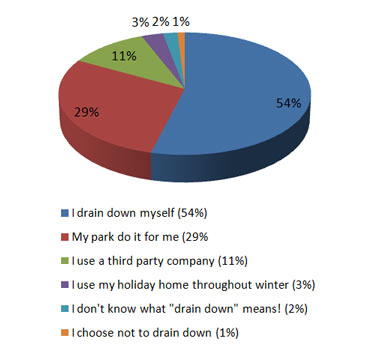 It's always worth asking your park for advice on draining down to check you have done everything necessary. To save you the hassle they will usually do all the draining down for you for a modest fee. This will usually involve blowing pressurised air around the system to get every last drop of water out of the system.
Whether you decide to do it yourself or not, it's a good idea to read our advice on draining down your static caravan.