Last month we went on the hunt for your holiday caravan manufacturer of choice in our community poll.
You voted in your hundreds and we can now reveal who was the outright winner with our e-magazine and blog readers.
Here's the results…
Congratulations to Willerby Holiday Homes who scooped more than a third of the votes! As the most common type of static caravan and 70 years in business it might not come as a huge surprise….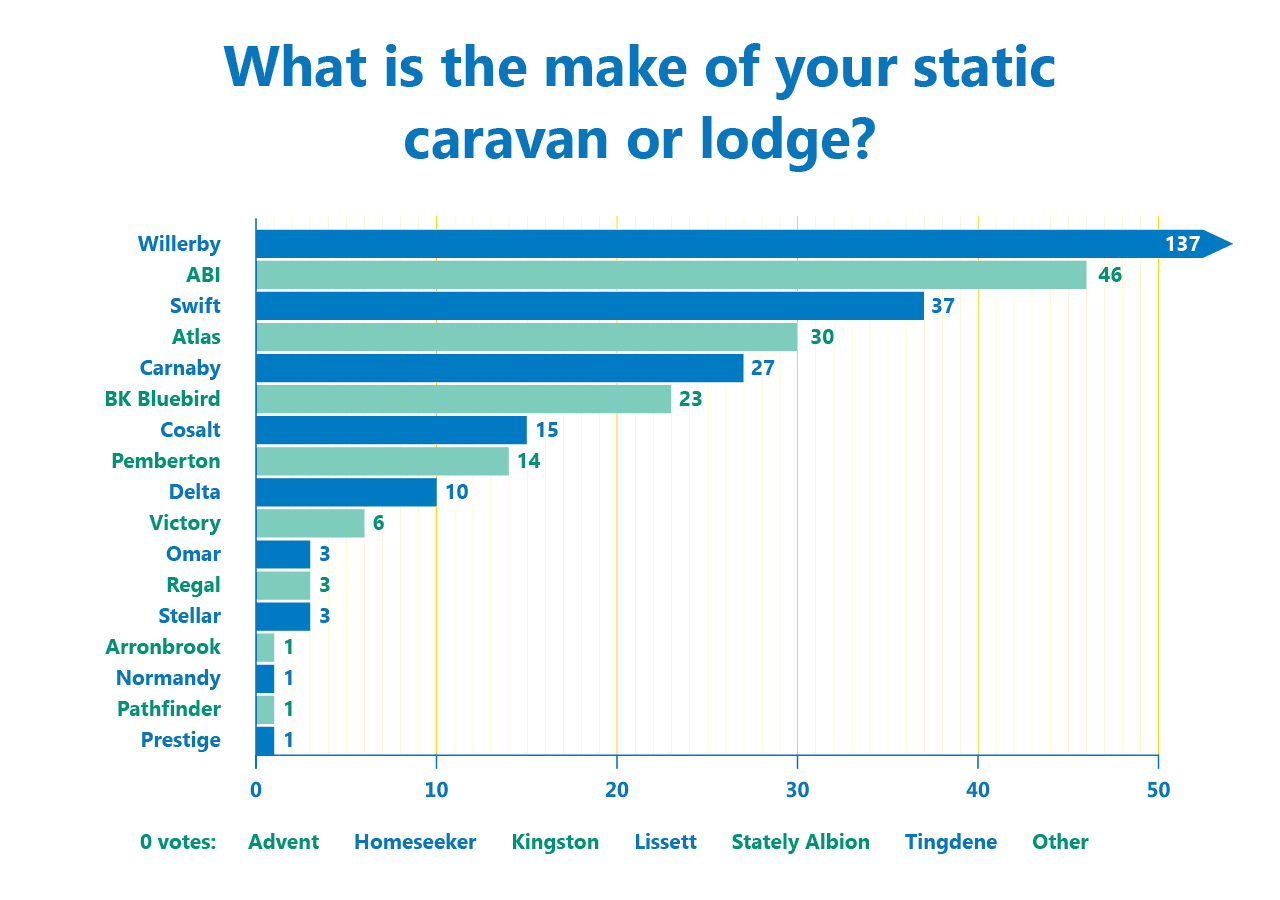 Second place was closely contested by ABI and Swift – ABI nudging ahead with 13% of the votes and Swift gaining 10%.
Atlas Leisure Homes and Carnaby Caravans each received an eight per cent share of the votes and BK Bluebird got 6%.
Kirsten Bolton, Marketing Director at Willerby Holiday Homes, said they were delighted Willerby had come out top with our readers.
"Whether you're looking for a home away from home for a weekend break or a fun family holiday, or a luxury residential model for year-round comfort there is a Willerby to suit all tastes and budgets," said Kirsten. "We're currently celebrating our 70th year and quality is still at the heart of everything we do – you won't find a holiday home quite like a Willerby. Stay tuned for our exciting new 2017 range coming soon!"
What you had to say…
Many of you also shared with us your love of your holiday caravan and your comments showed the variety of makes and models available.
Liz Clarke loves her 2016 Willerby Winchester.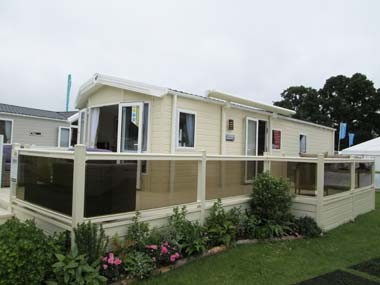 "The quality and attention to detail is so good," she said. "It has residential spec insulation, so I am able to use it comfortably during the colder months with minimal heating required. The use of space has been so well thought out and is so comfortable."
Fellow Willerby owner Vaughan Woolley said: "My Willerby Atlanta is a great van. It's got two showers and a walk in wardrobe. I've had it from new 2014."
And Marina Porteous is just has happy: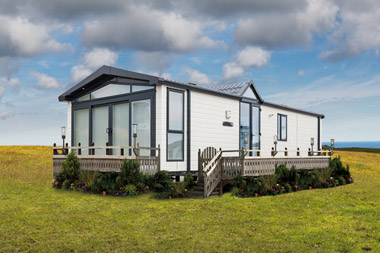 "We love our Swift Champagne Lodge with its thermal insulation and open plan living," she added. "The quality is superb."
Atlas owner Mrs Bateman said their decision to buy a 2010 Chorus was the best they'd ever made: "A proper home from home," she added.
Peter Littleford is equally as pleased with his 2006 Cosalt Super Baysdale.
"We bought it some four years ago when we decided to give up touring caravans. I must admit that the factors which dictated our choice were what was for sale on the site we chose to buy on and price! Since then we have improved it by installing double glazing, central heating and new carpeting – it should be OK for many years (we hope!)."
Jayne shared her love for her Prestige lodge: "Pricey but residential quality. Warm and cosy and high standard in furniture and fittings."
Thanks to everyone who voted and look out for our next poll on the blog soon.