The poll results for most popular lodge and static caravan widths
We can now reveal how wide you go when it comes to holiday caravan living…! Thanks to the hundreds of you who voted when we asked what your lodge and static caravan widths are. The poll results are in and we can announce that the very popular 12ft caravan took the top spot with 56% of the votes.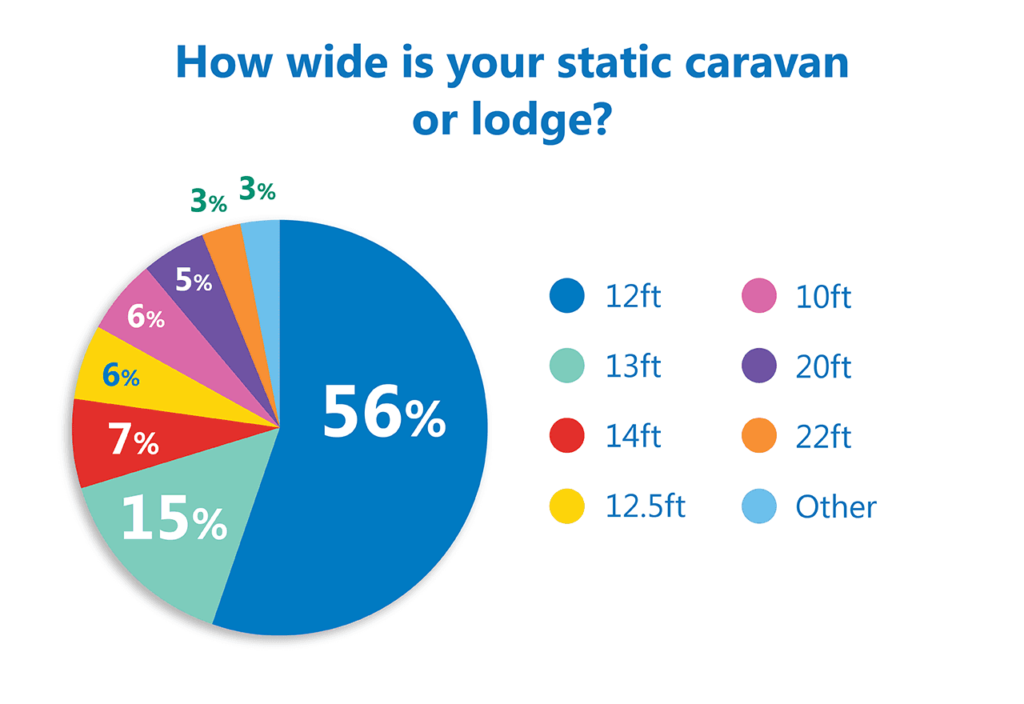 This is probably because most concrete bases on holiday parks are 12ft x 35ft.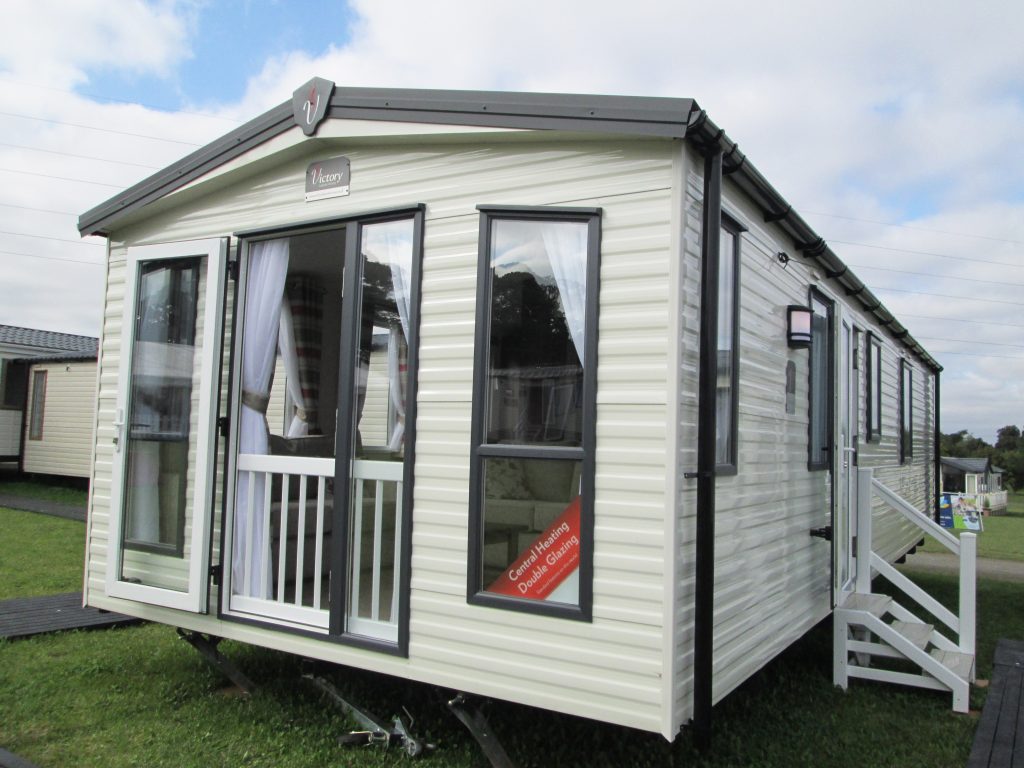 Only five of our voters have a 22ft holiday caravan and nine are holidaying in a 20ft model.
But creeping up the votes, indicating a desire to go that little bit wider was the 13ft holiday caravan with 15% choosing this width.
Here's what some of you had to say….
Jane has a 12ft holiday caravan because of her park's location.
"Our park is reached by a narrow bridge over the A14 so we were limited to 12ft″," she said. "Having said that, it is the perfect size!"
A 10ft caravan is wide enough for Sharon and her husband.
"We chose the 10ft wide because there is only the two of us who use it most times. It's also a three bedroom so if we have guests there is still plenty of room," Sharon commented.
Maureen loves the extra space in her caravan – going that extra bit wider to 14ft.
"We chose the slightly wider 14 foot as we are retired and live at our caravan for most of the time between March and October," she said. "The extra space is useful especially when we hold 'get togethers' with friends on site for BBQs or just a coffee and chat." Doesn't that sound perfect…?
Thanks to everyone who voted and don't forget to vote in our next community poll.
Get a holiday home insurance quotation from Leisuredays by clicking here.