Hiring out your static caravan or lodge can give you some extra income for your holidays or to pay for the costs of owning a unit – but it's clearly not for everyone.
According to the results of our latest community poll, many owners are very protective of their pride and joy, and wouldn't let anyone else use their static caravan or lodge.
Here's the results
To find out how popular hiring out is, we asked owners if they either lend or hire out their holiday caravan to family, friends or strangers. A huge 61 per cent voted with their feet and said no – they wouldn't want to let anyone else use their static caravan or lodge.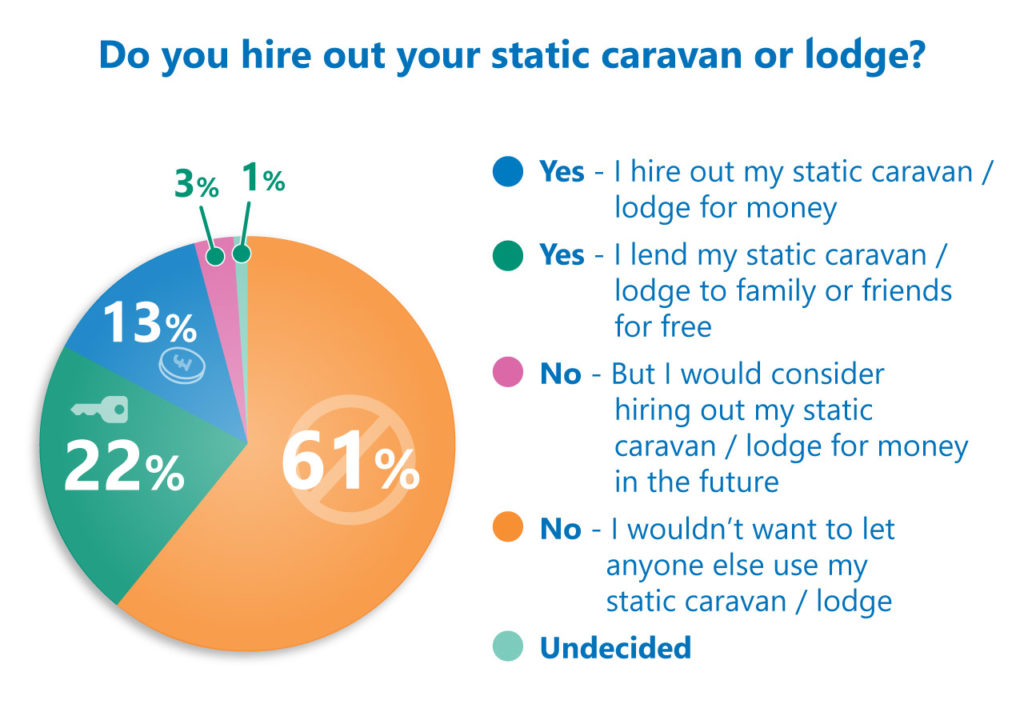 However, almost a quarter said they would lend their holiday caravan to their family or friends for free – putting their trust in people they know.
Only 13 per cent of voters said they would hire out their caravan or lodge for money and just three per cent they would consider it in the future.
Helen Williams is one owner who does hire out her unit.
Over to you
What do you make of the results? Feel free to add your comments in the box below.