Whilst many holiday caravanners might retreat to their static caravan or lodge to get away from it all, our latest poll results show that they also like to stay connected with the outside world.
In last month's poll we asked holidaymakers if they liked to stay connected to the internet via Wi-Fi, Mi-Fi or their mobile network, or if they chose to go completely screen-free.
The results…
We received more than 250 votes and a huge 93 per cent of voters said they would like to keep connected when holidaying in their static caravan or lodge. Often people like to share their photos on social media, check those work emails or simply find out what's going on in the local area.
The votes revealed that 53% connected to the internet via park Wi-Fi or using a Mi-Fi device. And 40% stay connected using their mobile phone network.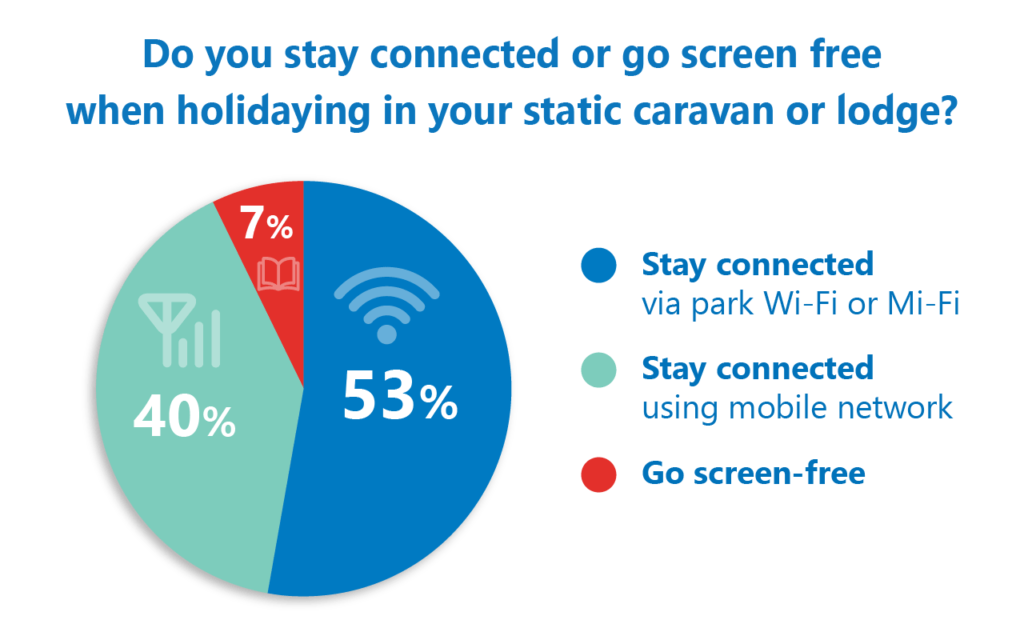 Just seven percent choose to really get away from it all by going screen-free and not venturing into the online world.
Devices to improve your Wi-Fi connection
Many holiday parks will offer some kind of Wi-Fi system for owners to connect to the internet but connections can be slow, particularly on a busy holiday park. Other factors such as trees, bushes, the position of your holiday caravan and the weather can also affect the speed of a Wi-Fi connection.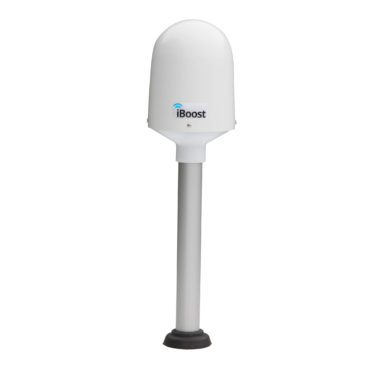 A mobile Wi-Fi hot-spot device – also known as Mi-Fi – can improve connectivity, and means you can avoid using the same network as everyone else. Another benefit is that some devices can be shared by multiple users – up to 10 at a time. You could also increase your mobile phone's data allowance and use this as a "hot spot" to connect your laptop or tablet device to.
You can check the quality and strength of different mobile phone networks using a website like opensignal.com.
Here we look at some of the Wi-Fi booster and 4G Hub devices that allow you to set up your personal "hot spot" to connect a number of devices.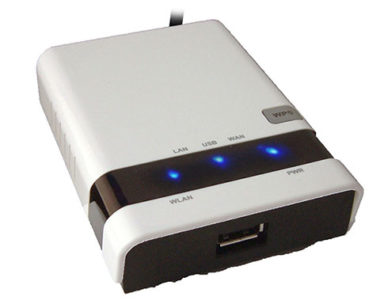 Solwise Wi-Fi booster kit
The Wi-Fi booster kit from Solwise connects to the park's existing Wi-Fi network. An antenna mounted to the outside of your holiday caravan will help capture a signal for use in and around your unit. You can also connect wired devices such as a TV or set-top box. Visit Solwise for more information.

iBoost Pro D8 Directional System
This kit uses an internal micro router and suction-mounted external antenna to create a Wi-Fi network inside your holiday caravan, to wirelessly connect the devices you want to use. The antenna has a 90 degree field of view to boost your signal from your park's Wi-Fi connection. Wi-Fi boosters like this can increase the range from which a signal can be received by as much as 10 times more than your devices' in built Wi-Fi connectors are able to do. To find out more visit Motorhome Wi-Fi.

Huwaei E5577
This device will give you 4G internet access from any mobile phone network, by choosing the data SIM card you wish to use and creating your own Wi-Fi hotspot to connect up to 10 devices. To find out more about his device it's available on Amazon.
Your comments…
In our recent poll some readers already use Mi-Fi because their site Wi-Fi is too slow, plus they need to stay connected for work reasons.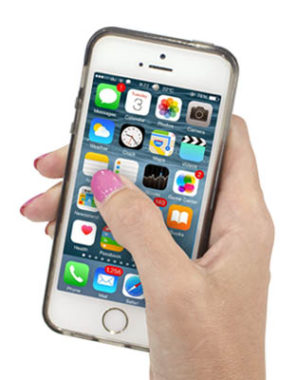 David Rodger uses his mobile and John Clark uses Mi-Fi for business use and for location information.
But a couple did go screen-free.
"Why would you use any network," commented Keith. "Caravans are for relaxing!"
Patricia Wilson also said: "I go screen free as it's a relief to have an excuse not to be disturbed all the time. I used to have a lot more peace before mobile phones."
Over to you…
Got any Mi-Fi or W-Fi advice to share. Please share then in the comments box below.