We all know that space is a premium in many static caravans and holiday lodges and can often mean travelling a bit lighter when packing for your caravan holidays.
Here we bring you our top 10 space saving ideas for your holiday caravan to make every square feet work best for you and your things. There are certainly plenty of innovative solutions to help you pack more things into your static or lodge to make your holidays fun-packed yet clutter-free.
1. Storage tables and stools: Go for a a coffee table or footstool that also doubles up as a storage unit for magazines, games, books and other nik naks.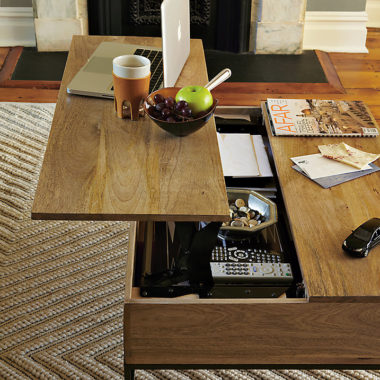 Expect to pay: £299
Visit: www.made.com
2. Creative shelving solutions: Look for shelving units that could double up as a desk or even breakfast bar to eat your meals at. Or even a fold-down table.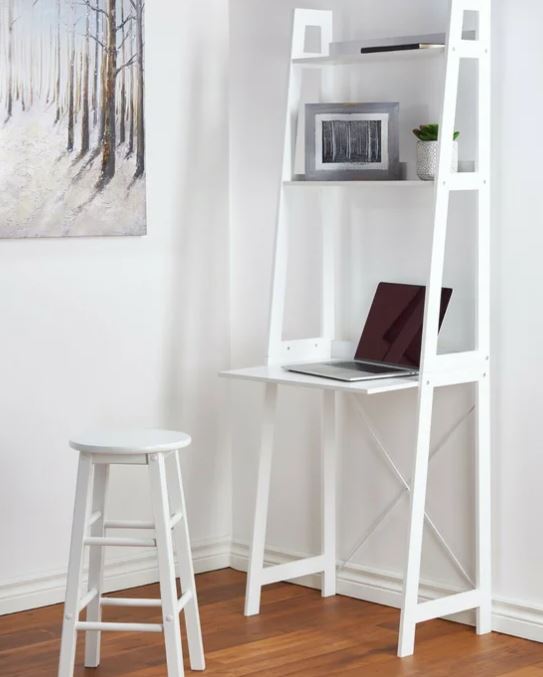 Expect to pay: £68.99
Find out more: www.wayfair.co.uk
3. Sofa accessories: Buy bespoke sofa accessories that provide extra storage, such as a place for remote controls, TV magazines and even a hard surface for your hot drinks.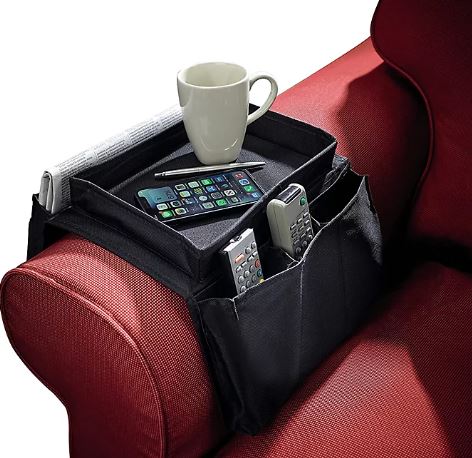 Expect to pay: £11.95
Find out more: www.diy.com
4. A storage bench in the entrance to your static caravan or lodge is the perfect place to hide shoes, hats, gloves and wellies. And you could even try to get one that doubles up as a coat rail too to save even more space.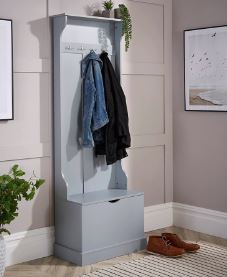 Expect to pay: £79.99
Find out more: www.diy.com
5. Ottoman beds lift up to reveal oodles of storage and are the perfect place to keep your bedding, towels and even shoes. Or a sofa bed can be packed away during the day to free up more floor space in a small caravan bedroom.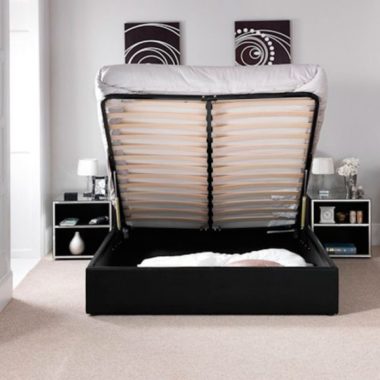 Expect to pay: £199.00
Find out more: www.beds.co.uk
6. Vacuum storage bags are great for flat packing bulky bedding, towels and clothes when you're travelling or staying in your holiday caravan, and can easily fit under the bed or take up a small space in the wardrobe.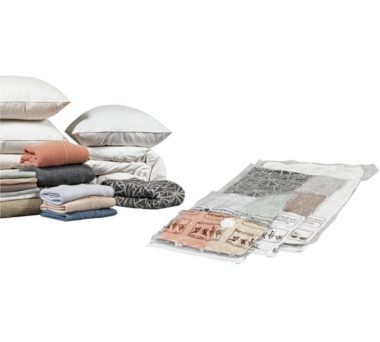 Expect to pay: £22
Find out more: www.argos.uk
7. Lift up the beds with leg raisers to make more room underneath for storage boxes. Some even come with USB sockets and plug sockets! Go for storage boxes which are stackable and that collapse down when not in use.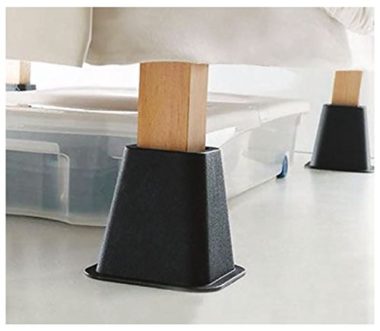 Expect to pay: £26.86 for pack of four
Find out more: www.amazon.co.uk
8. Outdoor sheds and benches are perfect for storing things like bikes, muddy boots, buckets and spades, cleaning equipment, barbecues, tennis rackets, balls, games and more. You could even choose something which doubles up as seating and storage such as a garden storage bench or storage box, which is strong enough to sit on.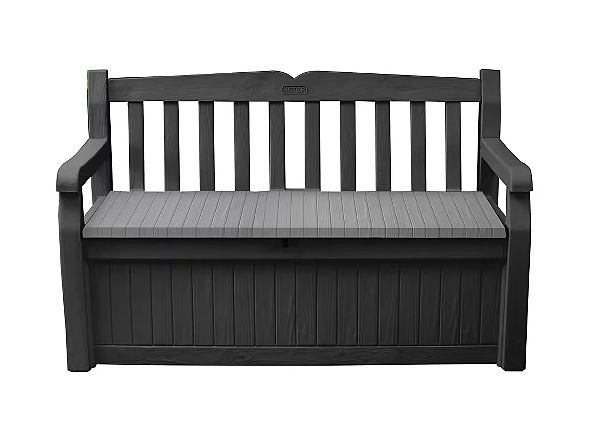 Expect to pay: £108
Find out more: www.argos.co.uk
9. Magnetic storage hangers: If your kitchen and bathroom cupboards are already full, why not look at some magnetic storage solutions that you fasten to the walls to hang utensils, cups, pans or toothbrushes. You could even turn it into a bit of wall art!! Adhesive hooks are another great way to save space in the kitchen and bathroom, for hanging towels etc.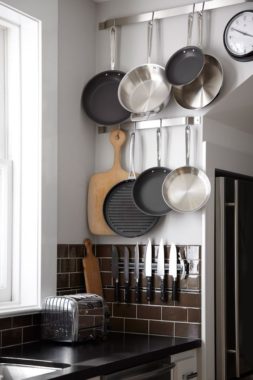 Expect to pay: From £22.99
Find out more: www.lakeland.co.uk
10. Space-saving eating: Adding a seating area/countertop to the back of your sofa means you could get rid of the dining table and create a bit more space. Or opt for a space-saving dining table set where the chairs fit snugly or nest underneath or have a fold-down flap for when not in use.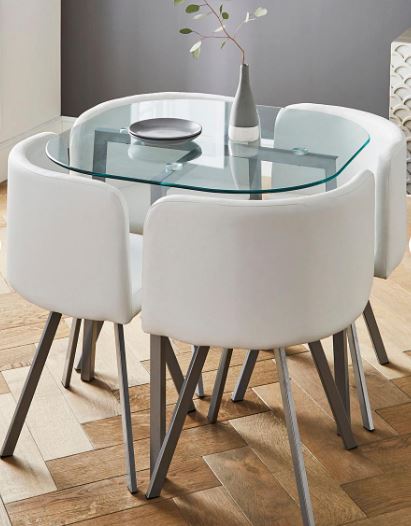 Expect to pay: £299
Find out more: www.homeessentials.co.uk
The best of the rest
Other space-saving gear for your static caravan or lodge to look out for include collapsible products that can be stored away in cupboards and drawers. There are plenty of these in the camping market but they're just as good for use in a holiday caravan.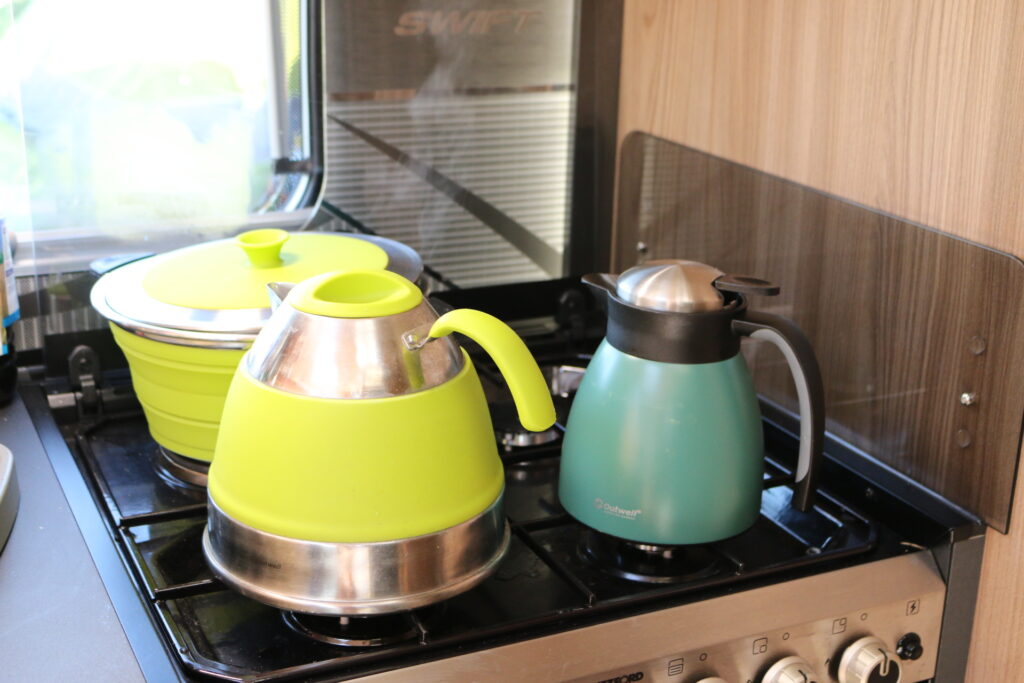 Rather than keeping and taking lots of books to your holiday caravan, why not invest in an e-reader to free up space on your shelves?
Also, see our guide to internal storage which has other space-saving ideas for your cupboards and more, such as hanging baskets and shelves.
Be careful if making any major modifications to your static caravan or lodge to make sure it doesn't affect your manufacturer warranty.
Over to you…
Is space a problem for you in your static caravan or lodge? Do you have any space-saving or storage ideas to share? Feel free to add your comments in the box below.