POLL NOW CLOSED – Thanks to everyone who voted
You own a static caravan or lodge, but you can't stay in it as often as you'd like. How about letting someone else use it when you're not by hiring it out…?
If you hire out your holiday caravan you could earn some extra welcome income as well as keeping things ticking over, when you're not there.
In this month's community poll we'd like to know if you hire out your static caravan or lodge for financial reward, or whether you only let friends and family stay in your unit. Or maybe you want to keep it all to yourself for your own enjoyment?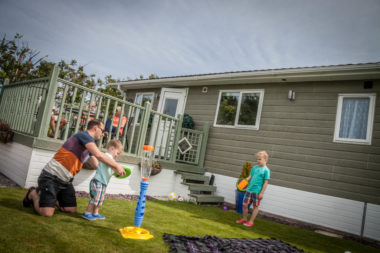 It might also be that your park does not allow you to hire out your unit or your static caravan insurance policy does not cover you for damage should you hire out your caravan to strangers?
We offer our policyholders the ability to select optional cover for hiring out; this also includes protection for loss of rental income. As an existing policyholder your schedule will confirm if you have this cover applied to your policy.
Vote using the buttons below and tell us what you think about letting someone else use your holiday caravan in the comments section below.
We'll report back the results next month.