How times have changed… Today's holiday static caravan is a far cry from its ancestors of 100 years ago.
The story of the static caravan holiday home is one of evolution rather than revolution. Caravan expert and author Andrew Jenkinson takes us through the ages…
Its development wouldn't happen overnight and was also to be influenced by the Americans in the late 1930s – when trailer parks were being set up with proper roadways, plots, mains services and being taken seriously as a way of living as well as holidaying.
In the UK, using a caravan for "stay-put" holidays had already taken root by the early 1900s. Well-to-do families (known as gypsy gentlemen) with wagon-style outfits had them transported by train to their chosen holiday destination. They were then taken by road to the pitch and sited. When summer was over they were brought back and stored until the following spring. So the idea had partially been implemented back then.
The 1920s saw caravans gain both popularity and mobility as the fashion for towing using a car caught on. This was down to one firm, Eccles Caravans, owned by the Riley family who set out to market the idea of car pulled caravans which they designed and built on a commercial scale.
Early caravanners used roadside lay-bys for pitching overnight. But soon more and more owners were asking farmers and land owners for pitches where they could leave the caravan until the next weekend or holiday. So caravan sites were founded, with caravans being left on site for 'static' use, maybe staying for years at one spot.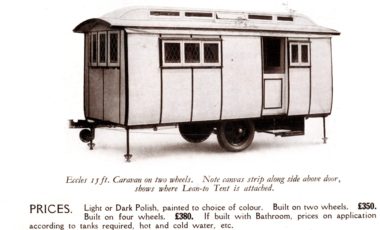 Seeing the potential, early tourer manufacturers such as Eccles (with their 1930 'holiday cottage') and Yorkshire based Balmforth Sanderson began to design larger units of 16ft-18ft in length for such users.
By the 1930s a number of holiday caravan sites had been set up. They were basic, with small toilet blocks, usually no road and little grass cutting either! In bad weather, cars got stuck in the mud and sites looked decidedly shabby. As the caravan industry began to take shape in the thirties, manufacturers such as Raven, Carlight, Pilot, and Rollalong set up in business.  Insulation and stove heating became more the norm and the arrival of Botto-gas led to much improved lighting and cooking facilities.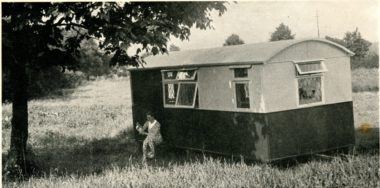 Inevitably, World War Two took its toll on the industry. After the war caravan production slowly resumed. Responding to the demand, a whole new breed of manufacturers appeared on the scene (Willerby and Pemberton among them); with more sites being created, and as people made the most of extra leisure time a boom in sales began.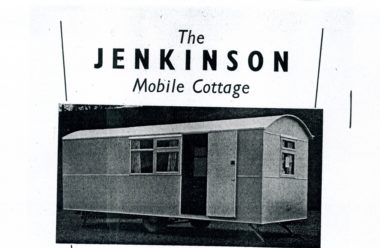 It is estimated that around 100,000 people owned holiday caravans in the UK at this time. As time moved on, sites grew and became better organised. The static caravan market as a whole began to grow as more site owners started buying caravans to site on their own pitches and then hire them out during the holiday season.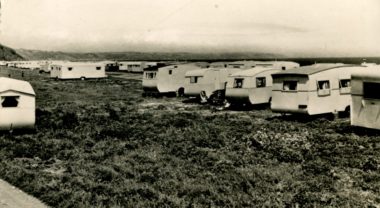 Manufacturers such as Bluebird, Paladin, Berkeley and Marston were soon established, selling holiday caravans not only in the UK, but other European countries too.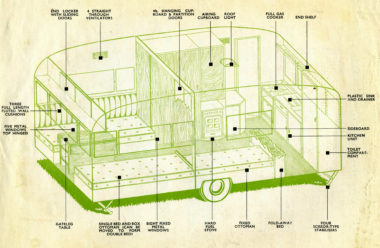 The static holiday caravan was becoming better equipped too, with the best including glass fibre for insulation, hot water tanks, solid fuel stoves and oven cookers. Pemberton started making 20ft-long models (priced at less than £380 offering affordable holiday caravans.
The 1960s saw even larger models being launched by manufacturers. As site owners put up pitch fees to pay for improved facilities, buyers wanted bigger caravans to get maximum value for their money. Folding beds, previously a common feature had by the late sixties all but disappeared, being replaced by bunks.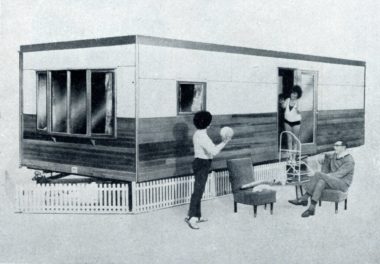 In 1963 Bluebird joined forces with Sprite/Eccles – the combined operation being known as Caravans International (CI). For some years, Bluebird dominated the holiday caravan market. Better equipped models were becoming popular, extending the holiday season to the end of October. Holiday caravans were also now being fitted with mains electrics and proper drainage. The flush toilet also being introduced on more expensive models too.
The 1970s witnessed static caravans looking more like a holiday chalet than a caravan. Pointed roof's, and a squarer body with a teak wood-effect finish, was a trend with ABI. Floral bright interiors pointed the way in holiday home design. Pemberton dominated the 70's holiday caravan market with other newer makes such as Stag, Carousel, Fiesta, Ascot, Avalon, Galaxy and Blue Anchor also becoming popular. Silverline Caravans in the late 70's used bonded sides for construction – but the traditional timber framed method was set to continue using coachbuilding methods.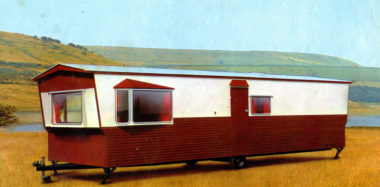 The early 1980s were tough for many holiday home makers. Even Pemberton became a liquidation victim, although it was soon back again trading as Pemberton-Woodhouse. New budget models such as the Constellation and ABI's Rio Vista helped the market as a whole. Carnaby began producing the Crown, which proved to be a popular lower priced holiday caravan.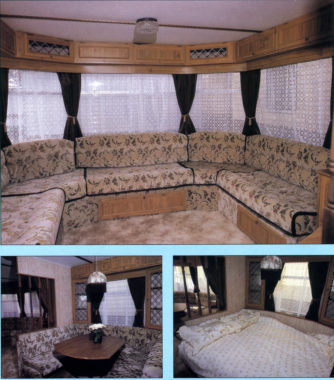 The eighties finally saw the disappearance of gaslights, as electrics finally became standard across the board. Showers, flush toilets and fitted kitchens all became common and there were major improvements in quality among manufacturers generally. Static caravans would be bigger, both longer and wider, as well as better equipped. Willerby, which had become rather staid during the seventies, saw success in the 1980's with a re-launched Vogue plus New Granada and Leven ranges.
Bluebird in the 80's introduced UPVC double glazing and central heating in some of its models or offered them as optional extras. These items were becoming essential as more sites stayed open longer, some only closing for two weeks of the year. Holiday caravans were seen as offering better value for money than before. By now, sites were planned better and facilities such as indoor swimming pools, shops, cafes and bars were added.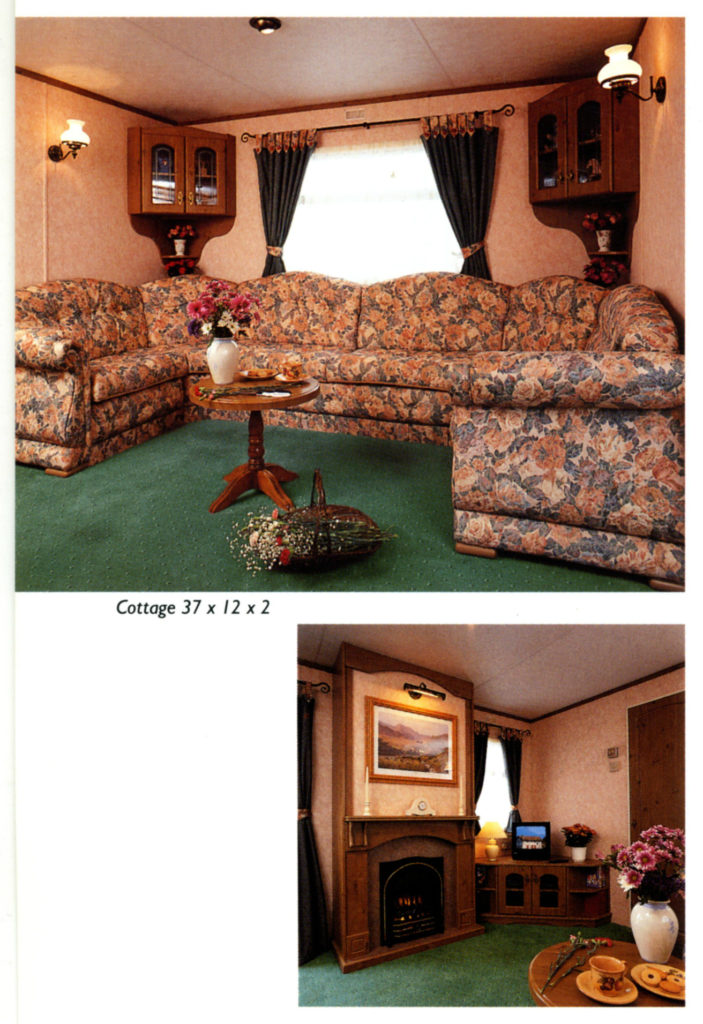 The 1990s saw manufacturers come up with new interiors and 12ft-wide designs. The holiday static caravan had evolved with cottage-like interior designs and ranges to suit all budgets.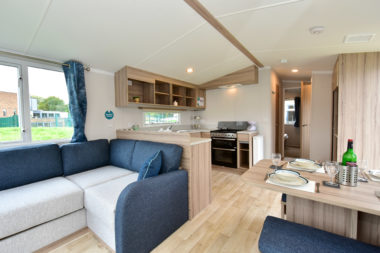 The 2000s would see more designer interiors, better layouts and well-equipped kitchens. Bathrooms were almost domestic in size and specification. Sites offered better planning, entertainment and internet connections. The static holiday caravan is now a complete home-from-home with all the latest trends in layouts and interior design.
The static caravan has come of age!