Storage space is always at a premium when you own a static caravan or lodge – both inside and out.
And by the results of our recent community poll, outdoor storage units are an absolute must for holiday caravanners to keep their equipment safe and secure from the elements or a potential caravan burglar.
As well as our gear guide on outdoor storage units we asked readers if they had a shed or storage box at their static caravan.
Here's the results…
It was an overwhelming yes, with 93 per cent of owners having some form of outdoor storage unit. More than half had a storage box, with 56 per cent of the votes and 22 per cent had a shed. A further 15 per cent had both a shed and a storage box.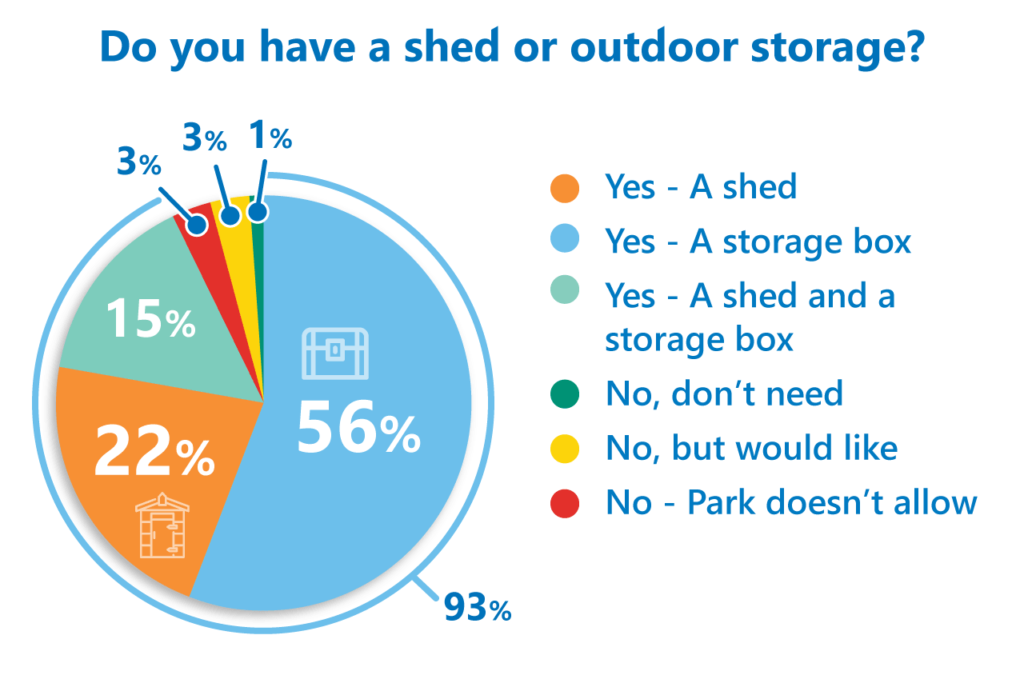 A tiny one per cent of voters said they didn't need any kind of outdoor storage and just three per cent said their holiday park didn't allow them – proving how necessary they are for many owners. Although some commented that their park does dictate the type of storage unit they allow on their site.
A further three per cent said they would like to have something to store their equipment in outside.
Your comments…
Alayna Sutcliffe said the park decides on the style – and price – of outdoor storage units.
"I ended up with one that seemed at first to be too big for my needs," she said. "I had managed to poke most items away under beds or in cupboards. However, when someone wanted to use my 'van I was able to store all my personal items in it and it seems quite waterproof. While expensive, it really is proving useful."
Owner duo is also finding their storage box handy: "We are only allowed one which must be the one specified by the park and sited where they decide. It is very useful."
On Peter's holiday park they have to have a metal storage box only on the wooden decking due to fire regulations.
"Although ours was expensive in 2002 I did a deal with the sales team who provided it if I assembled it myself. A £5 rechargeable screw driver, 200 bolts and 2 hours later it was done," he commented. "Now outside our new Willerby since 2016. Good investment."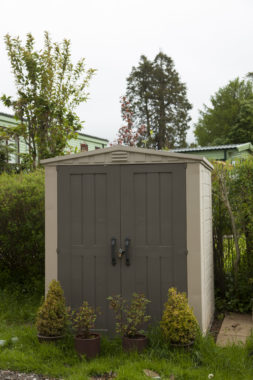 Don't forget outdoor storage units like sheds and storage boxes are covered by our holiday caravan insurance as they're part of the structure of your static caravan, lodge or chalet.