To get an insight into what goes on at park operator and park home & holiday lodge manufacturer Tingdene Homes, the Leisuredays Development Team recently took at trip to Wellington, Northants to meet with Tingdene Director, Simon Baker at the company's very own purpose built exhibition centre.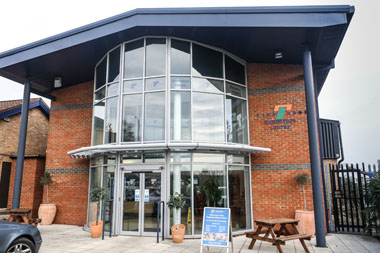 Established in 1969, Tingdene Homes will this year celebrate 45 years of manufacturing park homes and holiday lodges.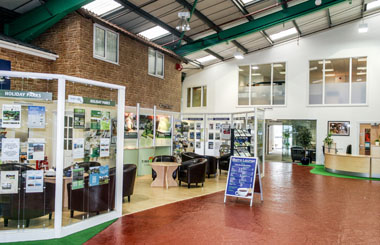 A lot of things have changed in 45 years and Tingdene has remained at the forefront of design and innovation pushing the boundaries and bringing new and exciting products to the industry.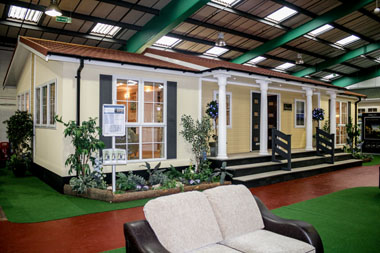 With 150 employees and the capacity to service both trade and public from the same site, the success of Tingdene Homes manufacturing lies in most part to the company's vision and its exhibition centre .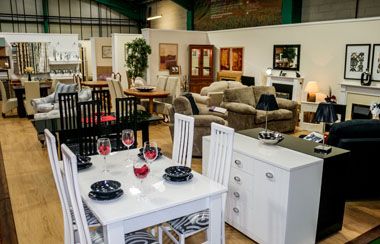 Tingdene's Exhibition Centre was first established in 1984 and now covers some 1400 square metres of heated indoor display area.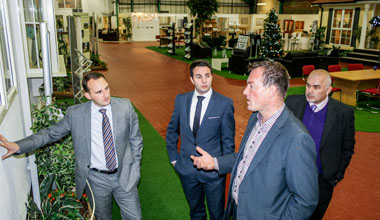 The factory is the heart and soul of the business; it's just a few hundred yards from the exhibition centre and is, as they say, where the magic happens.
Tingdene Homes produces approximately 300 units per year.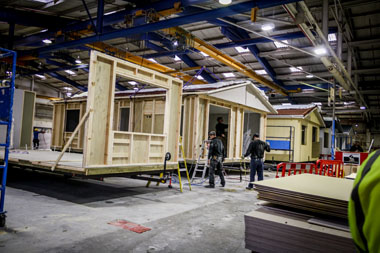 "It takes approximately 14 days to build a home," Simon tells us. "Our usual turnaround time from the time the customer places their order to when the unit is completed is between 10 and 12 weeks."
Inside the factory are three production lines running simultaneously: assembly, build and finish.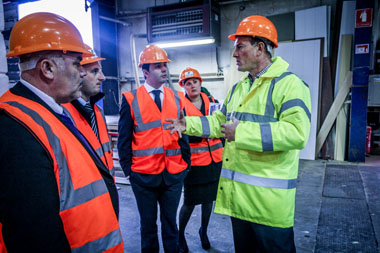 The home begins its life as a chassis. Once the internal walls are fixed in place to the outer wall frame the home begins to take shape. The roof is fixed; windows, doors and internal fittings such as the kitchen and bathroom are installed. Tingdene doesn't import PVC fittings, it has its own PVC factory based next door.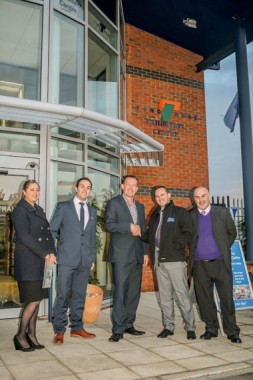 Finishing, which Simon reveals takes the longest, is next. After each home is decorated, carpeted and checked over, it goes to quality control to ensure it meets the exact standards.
Tingdene park homes and holiday lodges are built to the BS3632 specification.
This means their main components must adhere to specific regulations, similar to those of a standard home.
Quality control also looks at areas such as heat loss, water ingress, stability and how well they withstand certain conditions.
A 10-year warranty is available on homes, subject to usage of the building purchased.
Simon admits that the "quality of the build together with good customer service" is what matters most to Tingdene. In recent years the company has shifted its focus from high production and turnover to quality – and done so successfully! Tingdene is currently enjoying its busiest period in almost eight years.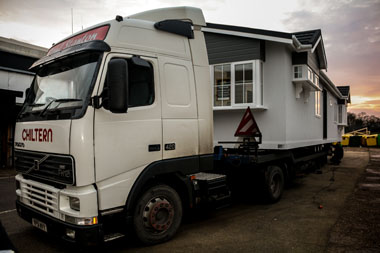 The scale of the manufacturing operations in Wellingborough means that Tingdene is able to launch up to three new ranges each year – the New Addington was launched most recently.
Simon reveals that of the 21 different homes and lodges available, the Barnwell is Tingdene's best-selling park home while the Valetta is the most popular lodge.
Visit the Tingdene Homes website for more information.
Other strands of Tingdene Group include joint venture parks, high-end lodges, in-house estate agency and affinity parks.