The first few months of 2014 weren't easy on static caravan and park home owners. Units up and down the country were battered and bruised by storm, floods and even tidal surges, leaving individual homes and entire parks completely destroyed.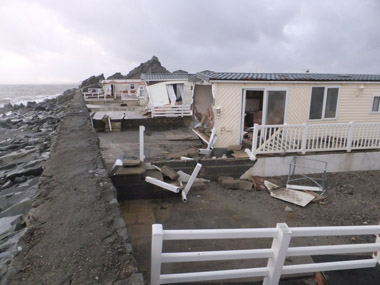 Leisuredays has been with affected parks every step of the way; helping customers recover and rebuild, and putting the correct measures in place to ensure the same doesn't happen again.
Much of the devastation began in December last year when the worst tidal surge in over thirty years struck park homes and statics sited on parks on the East Coast. The surge caused widespread damage along the coastline and led to torrential flood waters flowing inland.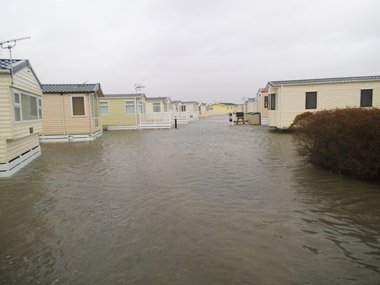 As the bad weather spread across different parts of the UK, including Dorset and the South Coast, our in-house claims team heard from customers whose units had been damaged in every way possible.
Claims for smashed windows, detached panelling, torn off roofs were all common, so too were broken patios, verandas and decking. In the more severe cases homes were completely ripped in half. Static caravans and park homes that had been structurally sound were barely recognisable in the aftermath.
Flood water was the largest problem for customers though, most homes struggled to compete with rising water levels and withstanding them altogether seemed virtually impossible.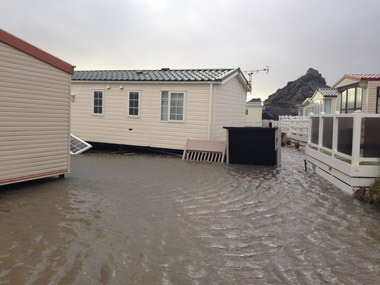 The insides of static caravans also suffered; upholstery, fixtures and fittings were destroyed beyond compare. This made units uninhabitable and put customers' equipment and other contents at risk.
Leisuredays Head of Development, Gareth Walker, tells us "Our main aim before, during and in the aftermath of the floods was to ease the burden to parks. We made sure customers understood what was going to happen and what actions to take in order to resolve claims as quickly as possible."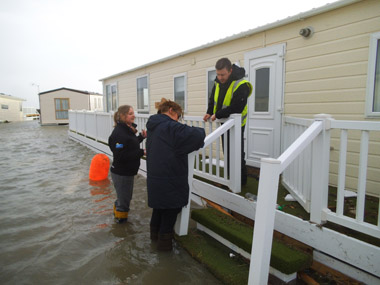 We rely on information and up-to-date reports from various sources including The Met Office, The Environment Agency and our dedicated flood consultant, to monitor flood warnings and alert vulnerable customers. We also ensure that park operators whose parks lose signal in an emergency are contacted via text and can therefore inform customers of  potential risks.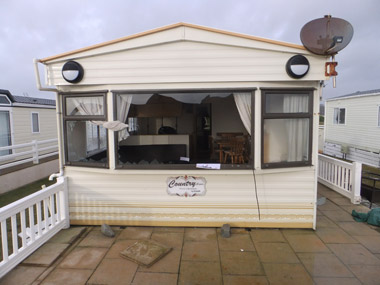 Weather risks FAQs
Leisuredays Flood Consultant, Laurence Waterhouse, tackles common questions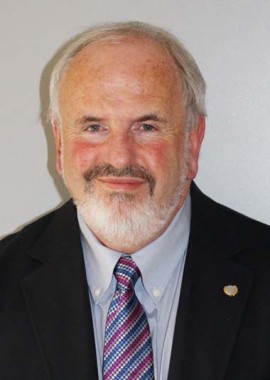 What's been causing the recent bad weather?
We've seen a lot of low pressure systems running across the Atlantic in the Gulf Stream recently which force unsettled tides and storm-like conditions.
The strong winds in the storms generate large waves which damage sea defences or spill over adding to the flood risk.
December's surge along the East Coast was a prime example what happens when low pressure, high winds and high tidal conditions combine.
What's the likelihood of similar storms happening again?
If low pressure systems continue to spread their way across the Atlantic and combine with high tides, we could see similar conditions well into spring. The UK is surrounded by coastline so strong winds and high tides are commonplace.
How can I protect my unit?
No one can control the weather but one thing you can do is make sure you'll be able to recover quickly if you are ever affected. Insurance is the easiest way to do this.
Find insurance that works for you 
Leisuredays insurance offers a fantastic number of policy benefits designed to help customers like you recover from the effects of torrential weather. Resiting cover and debris removal are two great examples of how we cater for those devastated by Acts of God such as storm and flood. For static caravan owners we also cover the costs of emergency accommodation up to £75 a day for 14 days.
Click here for more details on Leisuredays static caravan insurance or park home insurance.