Now the holiday caravanning season is well underway, TV Licensing is reminding people to check they are correctly licensed, as some caravan owners will need a second TV Licence.
Although the majority of UK homes are correctly licensed, holidaymakers who plan to watch or record live TV in their static caravan or holiday lodge will need a second TV Licence if their TV receiving equipment is in use at both addresses at the same time. If a TV set or other equipment is never in use at both locations at the same time, one licence will cover both addresses.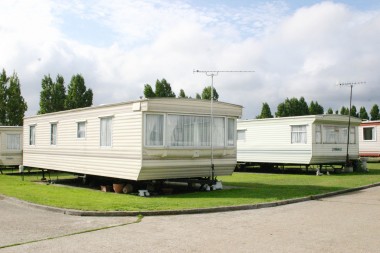 Jason Hill, spokesperson for TV Licensing, said it was important people understood the licensing requirements.
"Being caught watching TV without a licence could put a real dampener on your holidays – we want people to make sure that they stay on the right side of the law," he said.
"The law is very clear. Anyone who watches or records live programmes on any device, on any channel, or live online, must be covered by a TV Licence. You don't need a separate TV Licence for static caravans, mobile homes or moveable chalets, provided you provided you don't watch TV in both homes at the same time. It's quick and easy to check the requirements online, simply go to http://www.tvlicensing.co.uk/info."
You can find out more by contacting TV Licensing on 0300 790 6112 or visiting www.tvlicensing.co.uk/info